For Alumni 
Every service that Career Services offers for current students is also available to all of our alumni. Please do not hesitate to contact us if you are looking for a job, considering a career change, or in need of any type of career assistance. We are eager to help you.  See the right column for the services offered, as well as opportunities to volunteer with Career Services as an alumna/us.
Opportunities for involvement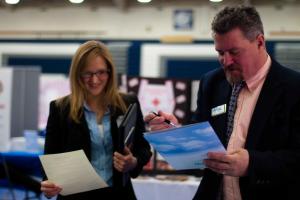 Register to become a mentor 
Attend a job fair
Participate on a career panel  
Serve as a networking contact for students/alumni
Host a student for a job-shadow day
Share information about your career or employer
Conduct on campus interviews
Represent your company at job & internship fairs
We are not limited to just these opportunities. For more information, email us.
Resources & Information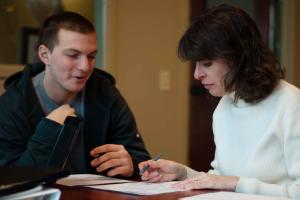 Career information and Web resources
Writing a resume | Writing a cover letter
Preparing for an interview | 
Researching salaries 
Career testing | Career exploration 
Attending a job fair or event
View Career Paths/Info on LinkedIn for Alumni: http://www.linkedin.com/college/alumni
 Email careerservices@etown.edu for information about any of the above services.
Job Search/Jobs For Jays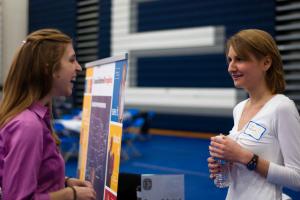 Jobs for Jays is Career Services' database of employer-posted jobs and internships. You must register to use this service. You will be asked for your Elizabethtown College email address, even if it is no longer active. Please contact our office for assistance in your job search process.
Pride Program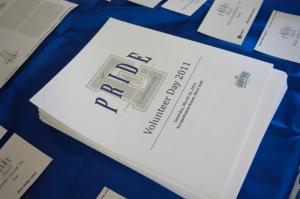 Career Services welcomes alumni involvement in providing students with opportunities, information and resources related to career development and exploration. All volunteer engagement falls under the  PRIDE program .  
Alumni News and Notes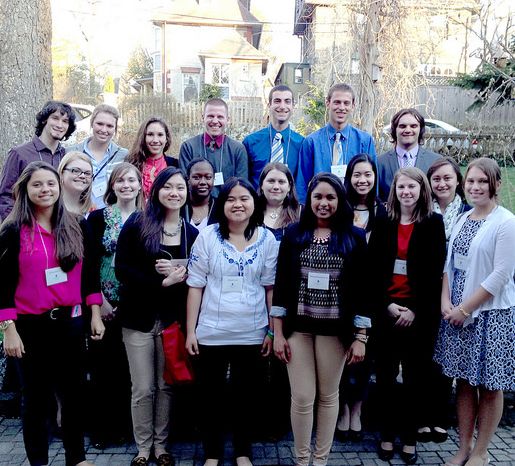 Job Shadow Day 2014
Our 2014 Job Shadow Students, attending the Celebrate Etown event in Philadelphia after the shadow day.  Shadow sites included Five Below, Dow Chemical Company, Philadelphia's Magic Gardens, Towers Watson, The Savitz Organization, Crozer-Chester Medical Center, Charles River Laboratories, Delaware County Intermediate Unit, Our Lady of Lourdes Medical Center, The Center for Neurological and Neurodevelopmental Health, Affiliated Distributors, WareSoft Solutions and Silver Springs—Martin Luther School.  Job Shadow Day is a chance for Elizabethtown College students to observe alumni and other professionals at work in the field of their choice.
Office Hours 
Monday through Friday: 9 a.m. to 5 p.m.
Contact Information
Please contact Mary Krikorian, Assistant Director of Transitional Programs and Alumni Engagement, if you need assistance or would like to get involved as a Career Services Volunteer. 
krikorianm@etown.edu | 717-361-1206
---