For Alumni
Every service that Career Services offers for current students is also available to all of our alumni. Please do not hesitate to contact us if you are looking for a job, considering a career change, or in need of any type of career assistance. We are eager to help you.  See below for the services offered, as well as opportunities to volunteer with Career Services as an alumna/us.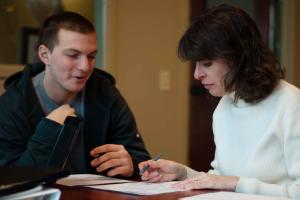 Job Search/Jobs For Jays
Jobs for Jays is Career Services' database of employer-posted jobs and internships. You must register to use this service. You will be asked for your Elizabethtown College email address, even if it is no longer active. Please contact our office for assistance in your job search process.
                   Log in | Log-in Help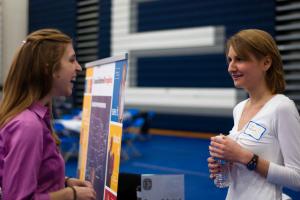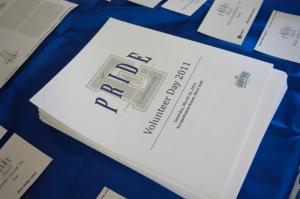 Career Services welcomes alumni involvement in providing students with opportunities, information and resources related to career development and exploration. All volunteer engagement falls under the PRIDE program.  
Opportunities for involvement with Career Services include, but are not limited to, the following:
Register to become a mentor 
Attend a job fair
Participate on a career panel  
Serve as a networking contact for students/alumni
Host a student for a job-shadow day
Share information about your career or employer
Conduct on campus interviews
Represent your company at job & internship fairs
For more information, email us.
Hours and Contact Information
Monday through Friday: 9 a.m. to 5 p.m.
Please contact Mary Krikorian, Assistant Director of Transitional Programs and Alumni Engagement, if you need assistance or would like to get involved as a Career Services Volunteer. 
krikorianm@etown.edu | 717-361-1206
Alumni News and Notes
Recent Job Shadow Success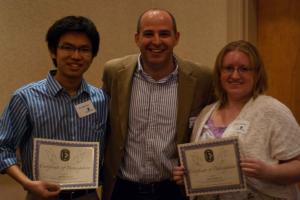 Min Tun '14 and Amber Schober '14 worked with Mark Yingling '97 on Job Shadow Day on April 14, 2011. Mark was an International Business major at Elizabethtown College and is now a Project Manager at Hershey. Min and Amber were two of the 19 students involved in the all-day event which concluded with a reception in the Holiday Inn Grantville. Job Shadow Day is a chance for Elizabethtown College students to observe Alumni and local professionals at work in the field of their choice.