Susquehanna Valley
Ministry Center

Housed at Elizabethtown College since its inception in 1993, Susquehanna Valley Ministry Center delivers training and continuing education for Church of the Brethren ministry and lay leadership. We offer classes in the ACTS and TRIM certificate programs, host graduate courses for Bethany Theological seminary, and organize continuing education events. SVMC works in close partnership with Bethany Theological Seminary, Brethren Academy for Ministerial Leadership, and five Church of the Brethren districts: Atlantic Northeast, Mid-Atlantic, and Middle, Southern, and Western Pennsylvania.
Coming up:
New Testament
Foundations of Ministry
Taught by Dan Ulrich at Juniata College
Sept. 11-12, Oct. 2-3, and Nov. 6-7, 2015
Fridays: 2-10 pm; Saturdays 8:30 - 4:30
3.0 credits or audit for 3.0 CEUs and 1/3 cost
Contact admissions@bethanyseminary.edu to register.
Image: "The Tree of Life" by Paul Grout, 2010. Used with permission.


Brethren Beliefs & Practices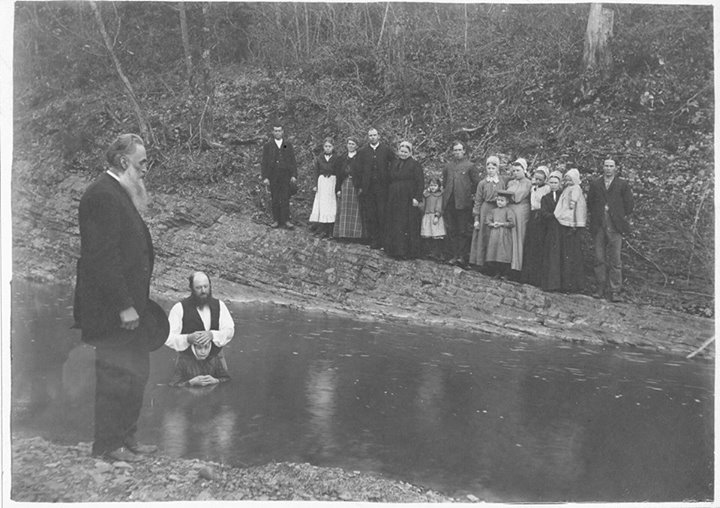 Taught by Denise Kettering-Lane at Elizabethtown College
Sept. 11-12, Oct. 2-3, and Nov. 6-7, 2015
Fridays: 2-10 pm; Saturdays 8:30 - 4:30
3.0 credits: $1,410
audit for 3.0 CEUs: $470 ($350 for alumni/ae) plus $10 CEU documentation fee
A 1905 baptism of members of the Flat Rock Church of the Brethren in Stony Creek (Basye, VA). Courtesy of the Brethren Historical Archives and Library.


Navigate to Graduate Courses page for fuller descriptions.
Saturday, August 22, 2015
10:00 a.m. - 3:00 p.m.
Nicarry Meeting House
The Brethren Home
New Oxford, PA
With Don Booz
Co-sponsored by SVMC and the
Church of the Brethren Office of Ministry
Research shows that individuals with high levels of "emotional intelligence" tend to have happier, healthier, and more successful lives. This workshop will help participants better understand what emotional intelligence is, recognize its impact on their personal and professional lives, and increase this capacity in themselves. 
Don Booz is a former Church of the Brethren pastor and district executive and a certified professional coach.