First-Year Seminar (4 credits)
This interdisciplinary educational experience develops skills of critical thinking and writing and broadens definitions of learning. The course is a serious academic one, and it is topical in nature, meaning that each seminar has its own emphasis. Our faculty members teach seminars on subjects of passionate interest to them, but no seminar is grounded in a particular major. This is all part of Elizabethtown's commitment to a liberal arts education. We want our students to become well-rounded scholars.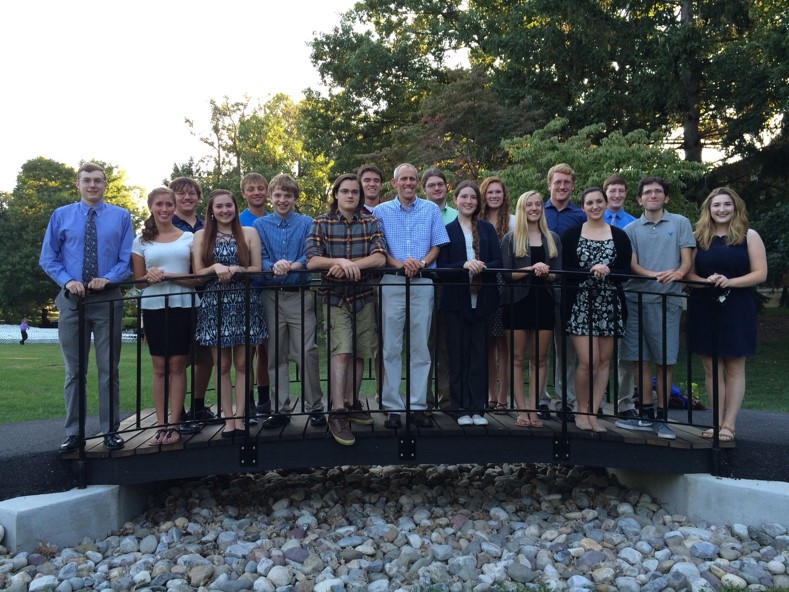 Dr. Newsome's FYS class at the Induction Ceremony 
Each seminar also includes out-of-class learning experiences, which will expose you to educational opportunities and cultural events on campus and, in many cases, beyond Elizabethtown as well. In recent years, students have attended plays, lectures, art exhibits, and film screenings. Some instructors have taken their students to museums in Philadelphia and Washington and even hiked the Appalachian Trail. The possibilities are endless!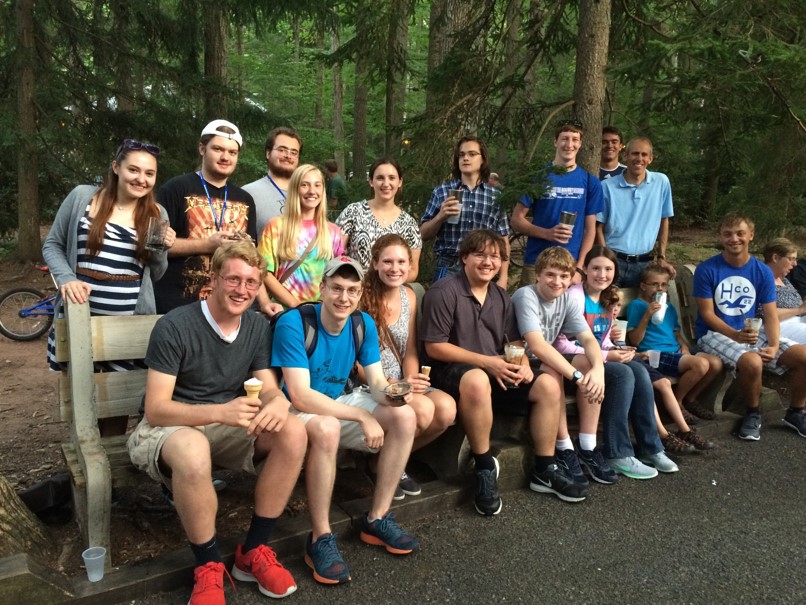 Dr. Newsome's FYS class at an ice cream shop in Mt. Gretna before attending a jazz concert later that evening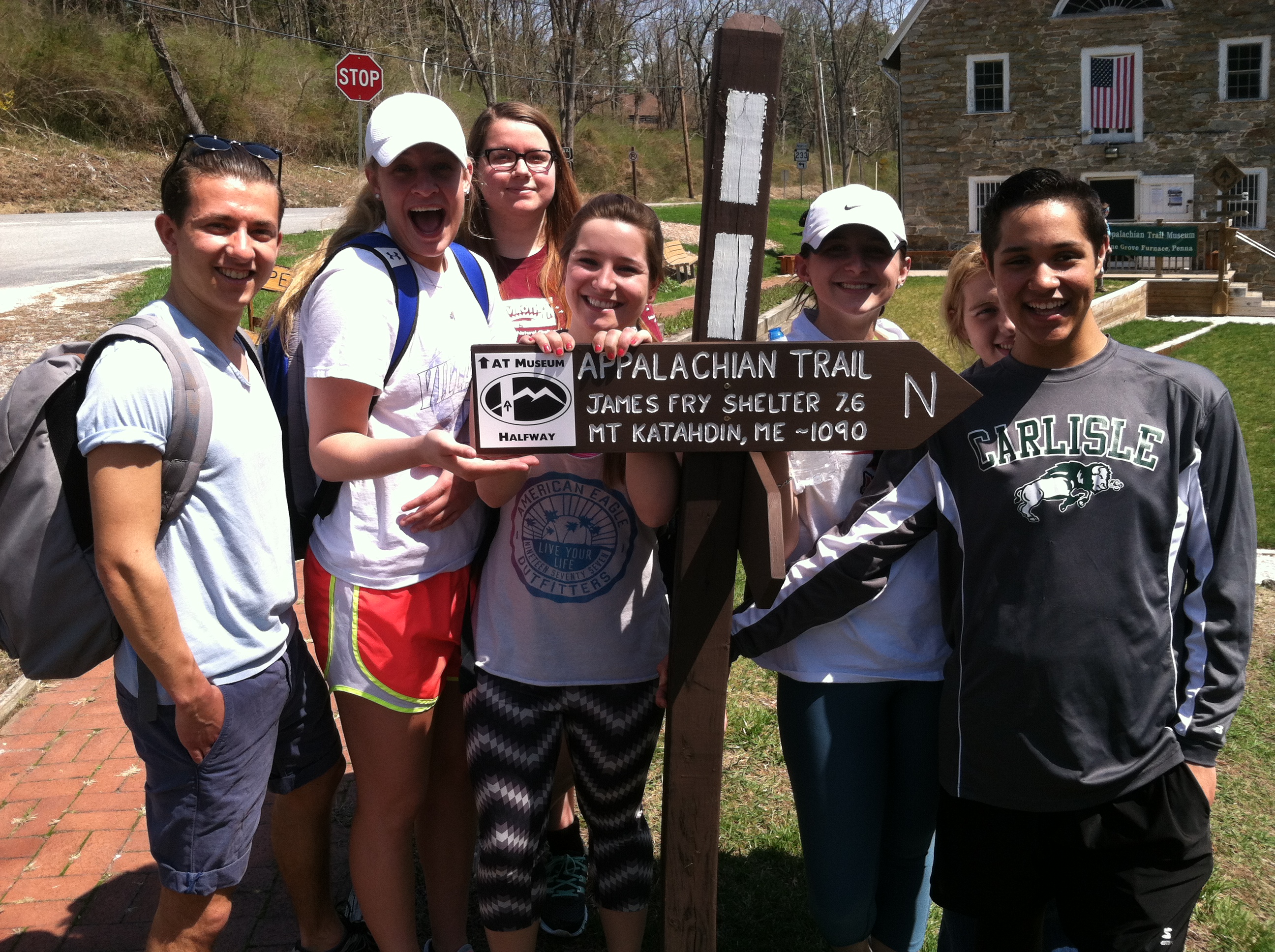 Professor Benowitz's FYS road trip to the Appalachian Trail
As part of your orientation paperwork, you will select your top ten seminars from a list of more than thirty courses. Most students who submit on time receive one of their top three choices! Each seminar is capped at sixteen students, allowing you to develop close relationships with your instructor and your peers.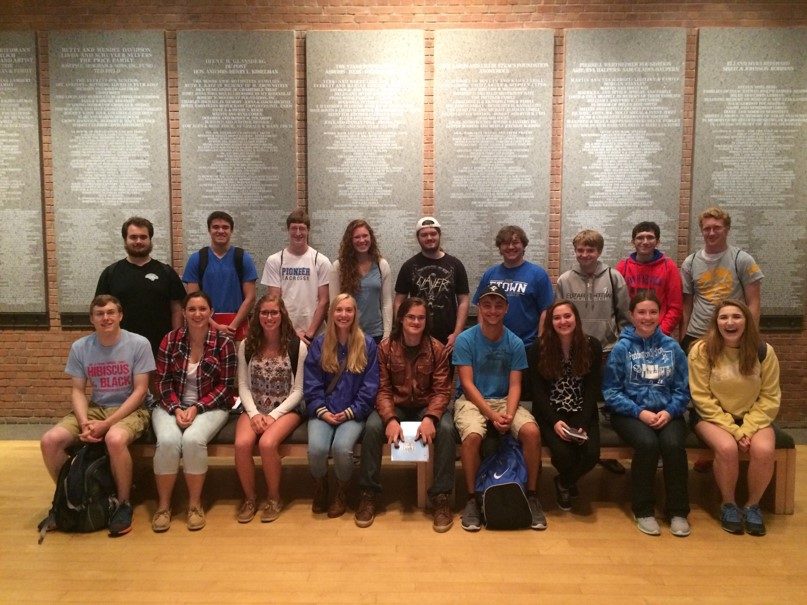 Dr. Newsome's FYS class trip to the Holocaust Museum in Washington, D.C.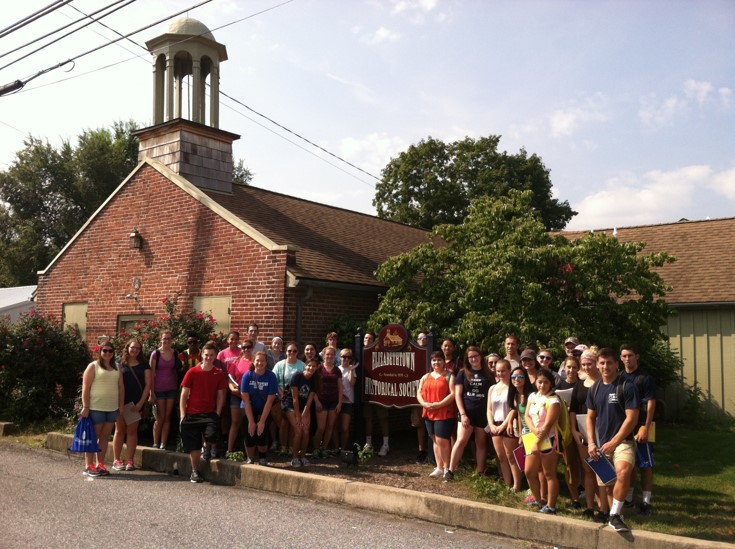 Professor Benowitz's FYS at the Elizabethtown Historical Society
Each year First-Year Seminar faculty nominate student papers for the Anna Carper Excellence in Library Research Award. Named in honor of Anna M. Carper `41, the college librarian from 1960 to 1986, the prize is awarded for the best research paper in First-Year Seminar. Two honorable mentions are also awarded. In 2016 Sean McCubbin won the grand prize for "Trench Shovels and Battleships: The Rhetoric and Impact of Lend-Lease," which he wrote for Dr. Newsome's seminar on World War II. Angela Wesneski won an honorable mention for "The Psychological Impact of Nazi Educational Changes on Jewish Children: 1933-1938," which she also wrote for Dr. Newsome's seminar on World War II. Claire Weckerly won another honorable mention for "The Use of Agonists and Antagonists in the Treatment of Opiate Addictions," which she wrote for Dr. Hagan's Seminar on The Science of Addiction.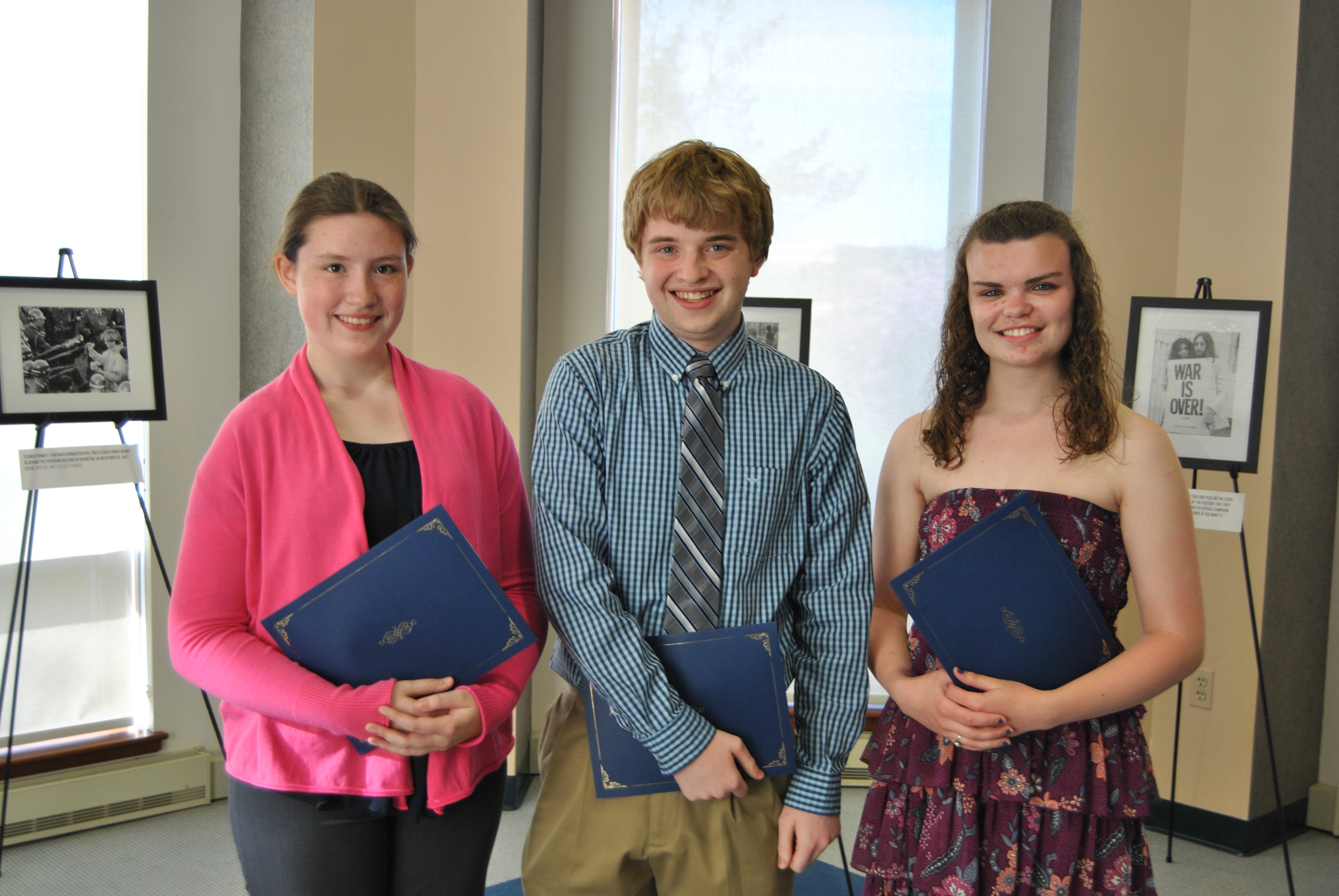 Pictured from left to right are Angela Wesneski, Sean McCubbin, and Claire Weckerly