Sophomore Year Dessert Reception
The Sophomore Year Experience closes with a Dessert Reception. You'll get to come together as a group once more, this time to celebrate the accomplishments of the sophomore year and to look ahead to the junior and senior years.
In April 2016 the Sophomore Class enjoyed senior Gates Failing's reflections on his college career, including his his study abroad experience in The Gambia, his summertime research project at Virginia Commonwealth University School of Medicine, and his  senior honors thesis supervised by Dr. Debra Wohl. Each of those experiences readied Gates for his successful Fulbright application. In 2016-2017 Gates will study traditional medicine in Malawi. At the Dessert Reception, Gates shared his thoughts on how sophomores can make the most of their last two years in college, both personally and professionally.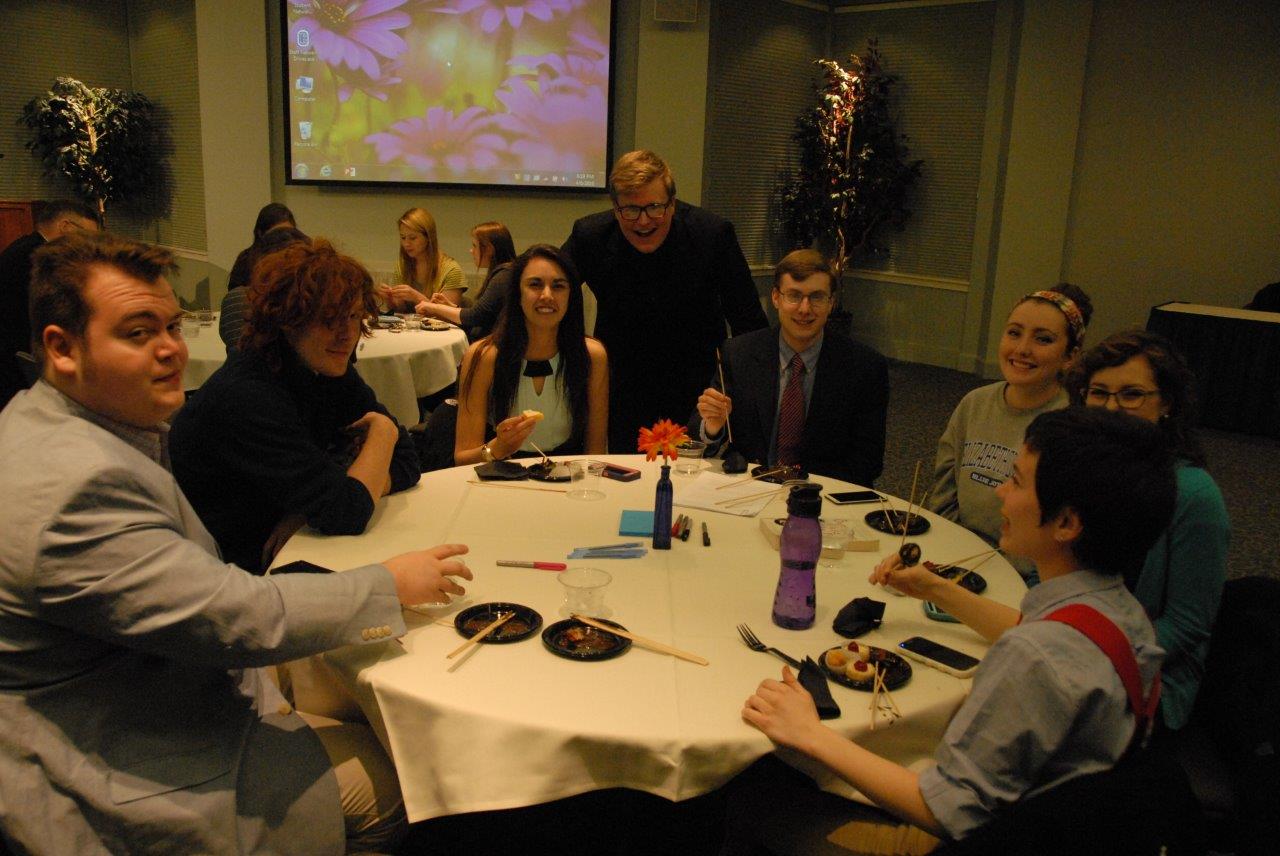 In April 2015 the Sophomore Class enjoyed Provost Susan Traverso's keynote address on her experiences in the Peace Corps. Attendees ended the evening by writing words of advice to Elizabethtown's rising sophomores and then "signing" their notes with handprints. This creation was prominently displayed in September 2015 at the Sophomore Year Opening Dinner for the Class of 2018.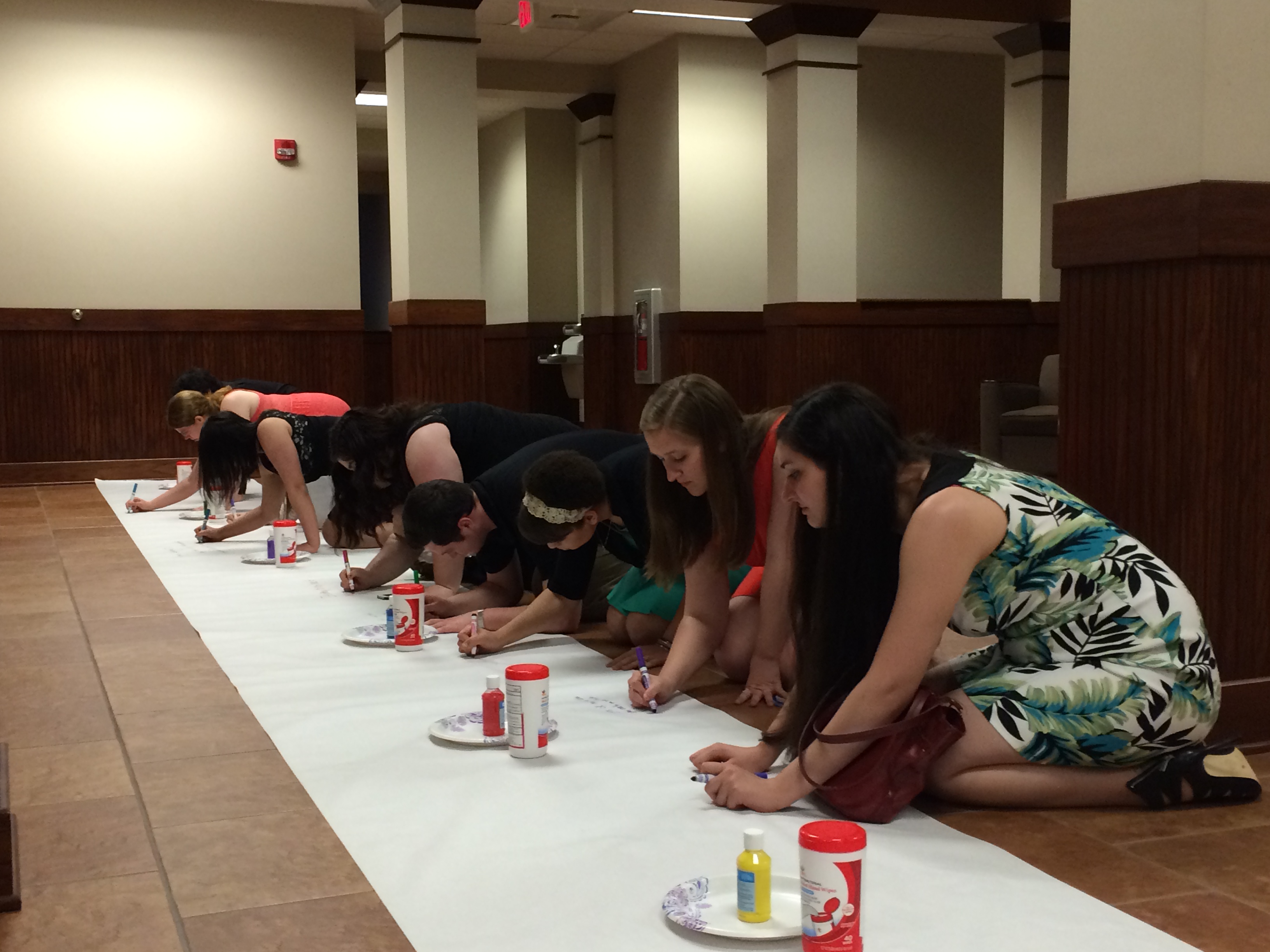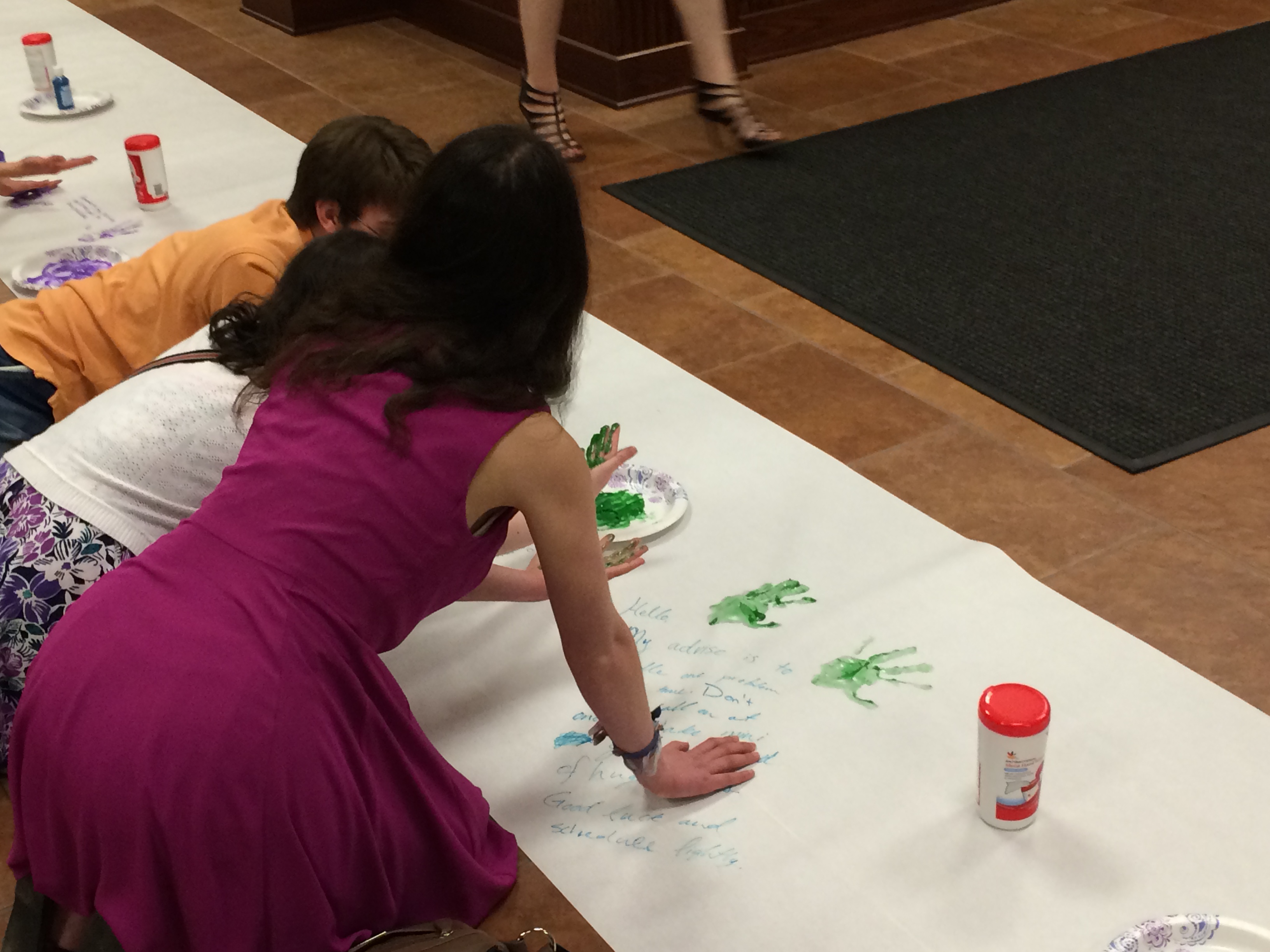 Class of 2017 at the Sophomore Class Dinner in spring of 2015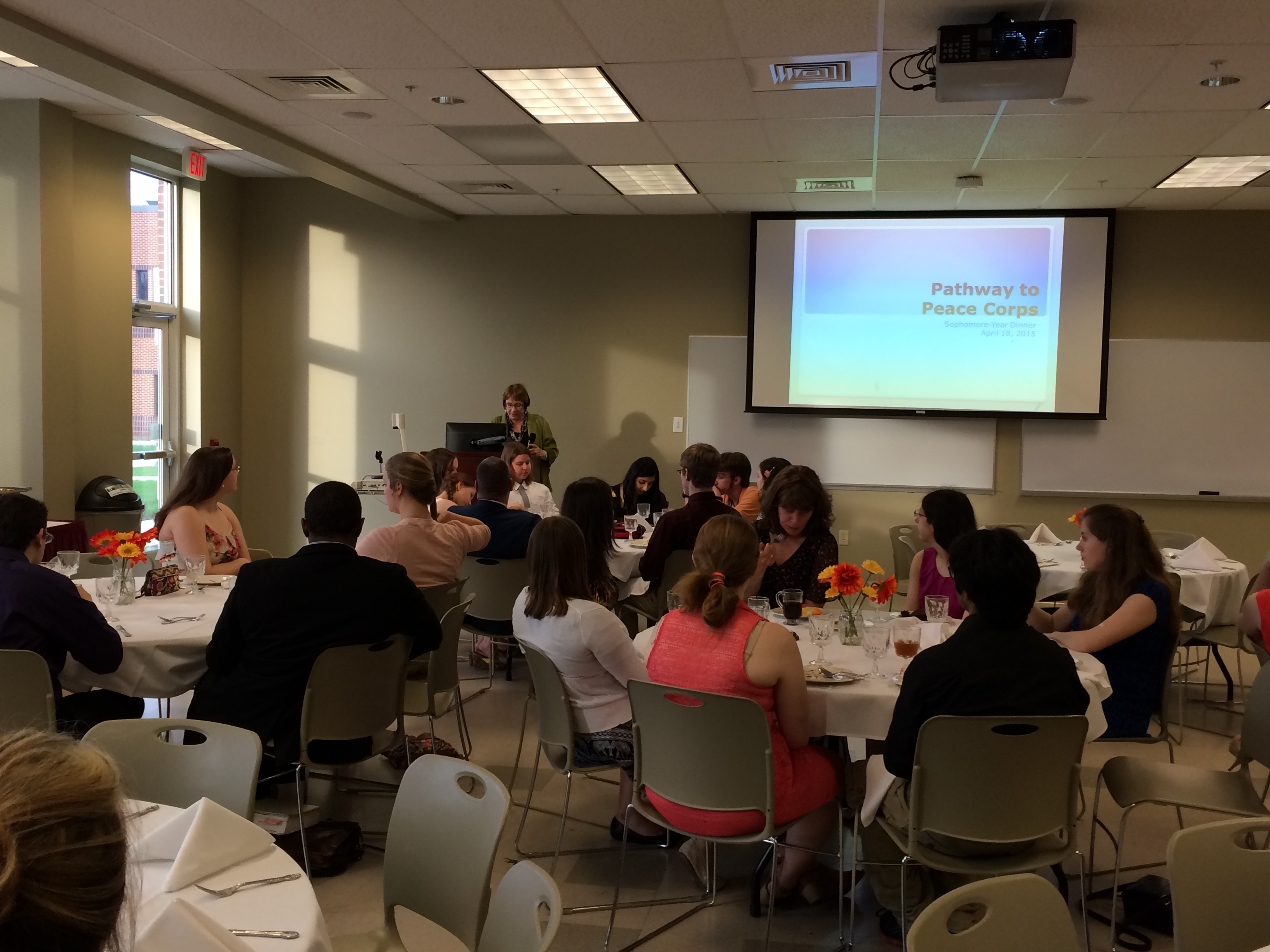 For more information, please contact Prof. Brian Newsome.