How is fit determined in the Admissions process?
At Elizabethtown, a student is not a GPA or an SAT score; they are a person. We enjoy students with diverse backgrounds, abilities, experiences, and interests. We are not just a college; we are a community of athletes, artists, musicians, volunteers, scholars, and advocates.
We think of fit as a two way street. First we assess how prospective students will fit into our community, then you assess how our culture and community fit with your desires and expectations. We feel that this method allows us to enroll students that will not only be successful at Elizabethtown College, but also who will find a second home here.
We look at the whole student when determining fit at Elizabethtown. What you do in school or in the classroom is not all that you have to contribute. The basis of our education model is to draw in the whole person and engage your other interests in the classroom to add to discussion and scholarly pursuits to best prepare you for life after college.
We value contributions outside the classroom in addition to performance in the classroom. As such, we put just as much emphasis on your out of class experiences.
In the Classroom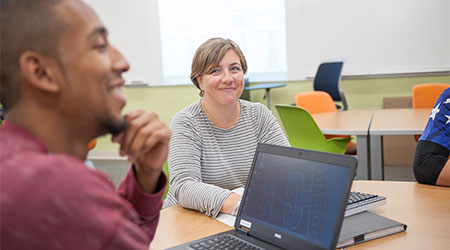 When determining academic fit at Elizabethtown, we consider:
Quality of Curriculum
SAT/ACT Scores
Cumulative GPA
Rank in Class
Letters of Recommendation
Academic Awards and Honors
Out of the Classroom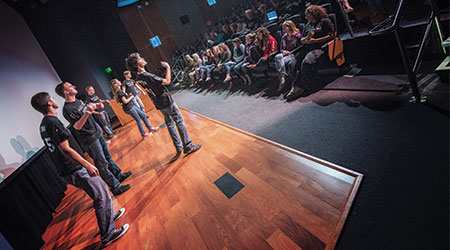 Out of the classroom fit is determined by a number of things.
Co-curricular activities
Social involvement
Fitness, Wellness & Athletics
Campus life and enjoying time on campus
Life on campus is continually moving. Residence life works day and night to make sure that students are happy, safe, and healthy. Residence life encourages all students to live on campus, and there are plenty of places to choose to call your new home. Students can choose from a variety of traditional housing options like Living & Learning Communities, or apartments, or even house style living in the quads and Student Directed Learning Communities.
No matter where you choose to live, residence life always plans plenty of activities and events inside the residence halls. There are events everywhere from door decorating contests for Halloween to Pinterest Craft Nights to Super Bowl parties with pizza and ice-cream. There are also educational events such as domestic violence awareness events and safe sex education events.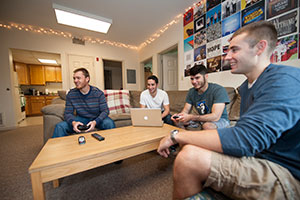 Getting Involved
You can guarantee that the Office of Student Activities has something planned. OSA is nearly entirely student organized and run, with the all-student sub-group of OSA, SWEET, planning weekend activities for students. SWEET and OSA are among around eighty clubs on campus that range from your traditional clubs to the non-traditional and even wacky clubs (list of clubs).
Among these clubs we have a variety of diversity-related clubs working to improve campus climate for multi-cultural students and other students with minority identities.  Diversity at Elizabethtown is an ongoing process driven by a combination of student leaders, faculty, staff, and administrators.
Many diversity efforts are led by students and the variety of diversity-related student groups on campus. Diversity advocate students and groups have achieved great victories for our campus community. With a clear Inclusive Excellence Plan in place, diversity and inclusion will remain at the top of our priorities list for years to come.
Examples of Clubs
Traditional Clubs
Honor Societies
Student Senate
Education Club
Mock Trial
Non-Traditional Clubs
Anime Club
E-town Shreds (snowboarding club)
Mad Cow Improv
Three a cappella groups
Staying Fit
Last but not least, we have countless fitness, wellness, and athletics programs on campus. We have twenty-two varsity athletics teams housed in Thompson Gym. We also have over eighty club teams and intramurals teams to join as well.
We don't stop at formally organized sports teams. Elizabethtown also provides a number of fitness and wellness programs such as our E-fit classes hosted nearly every night of the week.

Pound
Full body cardio jam session.

Zumba
High-intensity Latin dancing.

Spinning
Intense stationary group bike ride.

Global Beats
International music and moves.

Body Pump
Weight lifting with great music.
To top it all off, The Body Shop and The Alumni Pool both cater to individual student wellness and exercise interests. The Body Shop offers long hours for free workouts. Students can enjoy a warm indoor morning run in the winter, or partner fitness after class with a friend to work off steam. The Alumni Pool houses both men's and women's swim teams. Even working around those schedules, there's still plenty of open swim times available year round.