Student Organizations
Students with an interest in history--whether they are majors or not--have the opportunity to get involved with a few clubs and organizations, such as these:
History Club
The purpose of the History Club is to provide a social environment for people with a common interest in History. Both majors and non-majors are invited to participate in the club and our discussions of History. Through various programs, such as movie nights, guest speakers, and field trips to historic sites and museums, we complement our learning of history that begins in the classroom. We also hold an annual History Department BBQ, as seen below.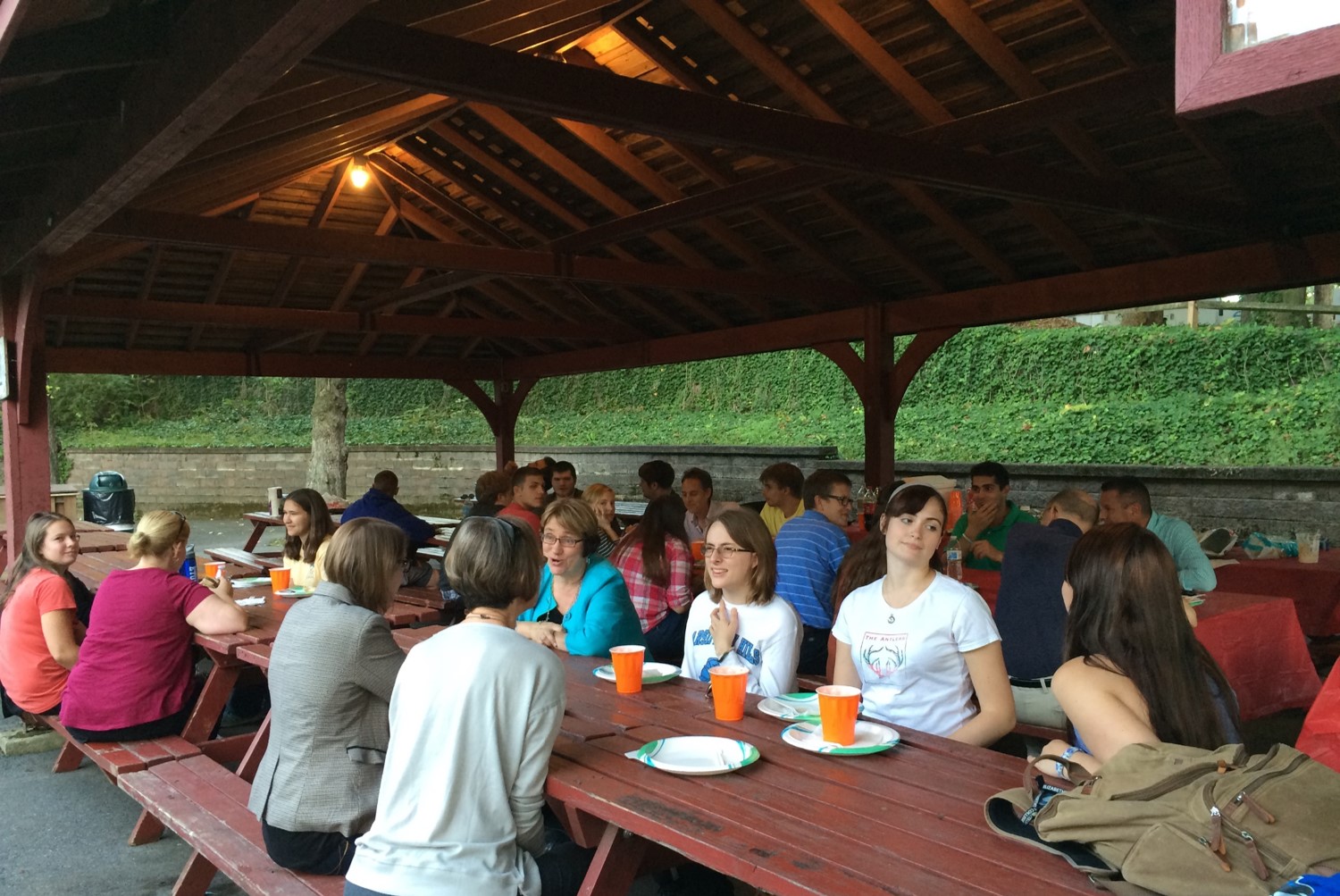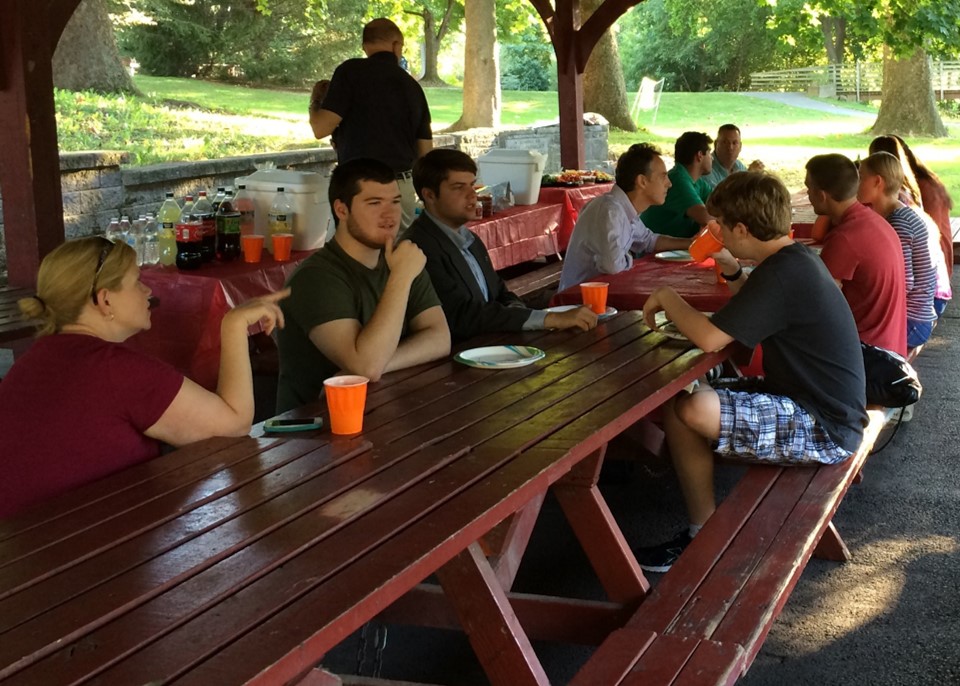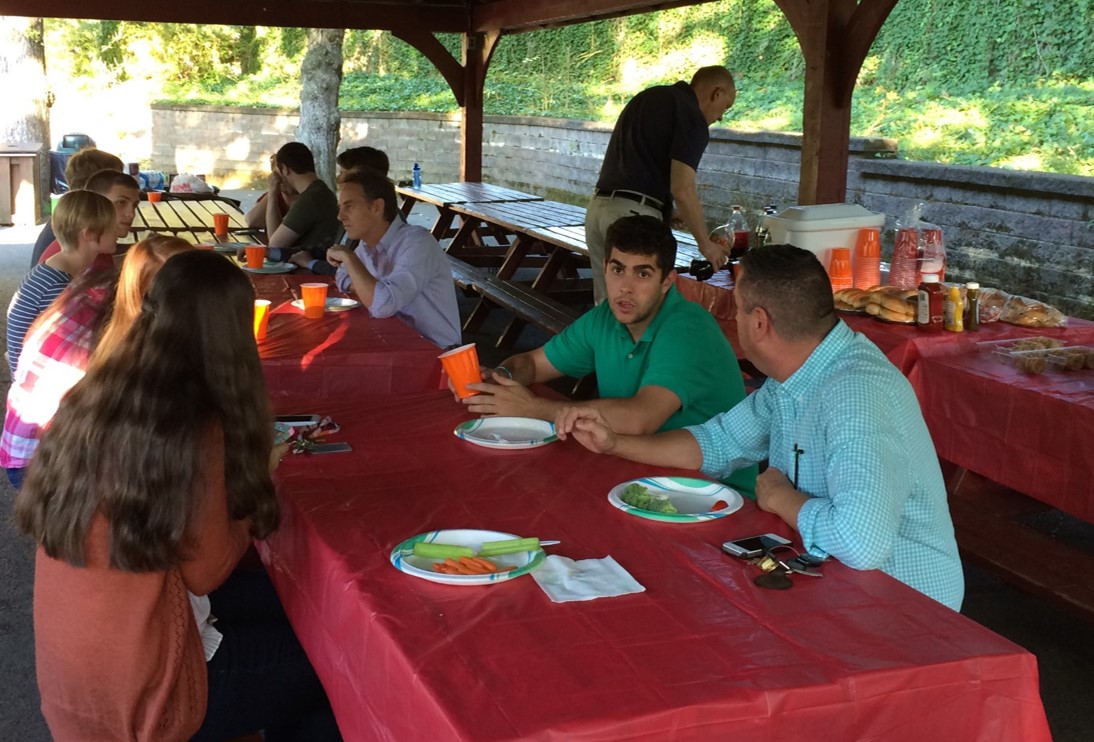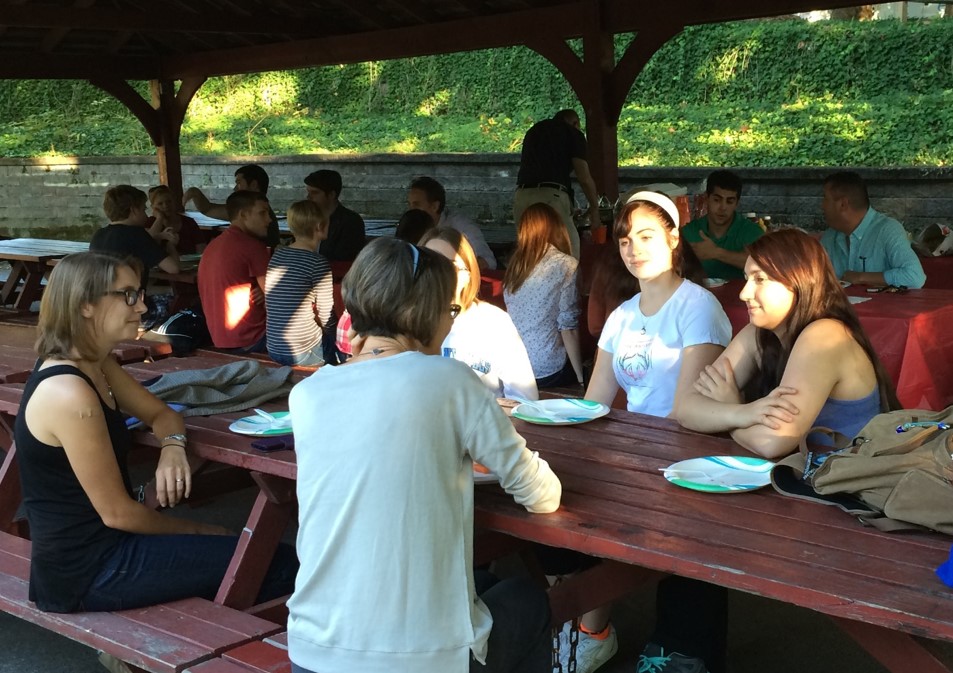 For more information about the club or upcoming events, contact historyclub@etown.edu.
Phi Alpha Theta
Phi Alpha Theta is the National Honor Society for students of history. The mission of Phi Alpha Theta is to promote the study of history through intellectual and social exchanges. Toward this end, Elizabethtown's Omicron Pi Chapter sponsors student presenters at professional conferences. The chapter also hosts an annual banquet and induction ceremony.
2015 Banquet at the Elizabethtown College Alumni House
Pictured below (left to right) are Service Recognition Award winner Lydia Dearie, 2015 inductee Chris Panetta, Ben Hess Award winner and 2015 graduate Sarah Thomas, and 2015 graduate Emily Vasas. Not pictured are new inductees Cassandra Fignar and Gwen Fries, 2015 graduate David Boretti, and Joe Zaccano Award winner and 2015 graduate Shanise Marshall. The 2015 keynote speaker was Dr. Máire Johnson, who delivered a presentation entitled "Snark and the Saint: The Art of the Irish Curse."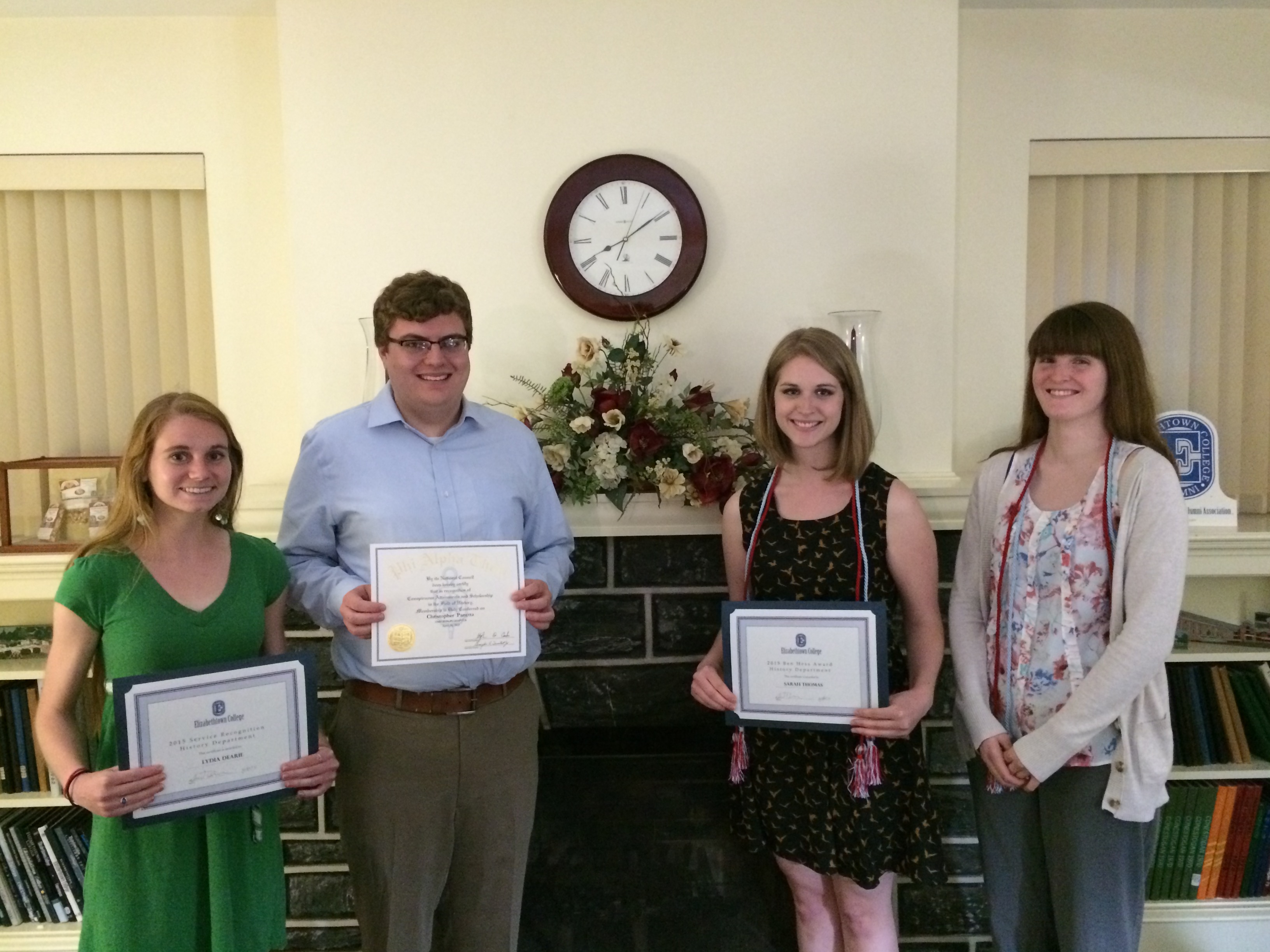 2014 Banquet at the Black Gryphon restaurant in Elizabethtown
Pictured below (left to right) are Dr. Máire Johnson (faculty advisor for the Omicron Pi Chapter), Lucas Dayhoff (outgoing president of the Omicron Pi Chapter), and the 2014 inductees: Maria Mills, Lauren Merroth, Annemarie Hartzell, Cesar Vera, and Sam Weaver. Not pictured is Emily Vasas, who was studying abroad in England. The 2014 keynote speaker was Elizabethtown College President Carl Strikwerda, who is himself a historian. President Strikwerda delivered a talk entitled "The Great War: Legacies and Lessons."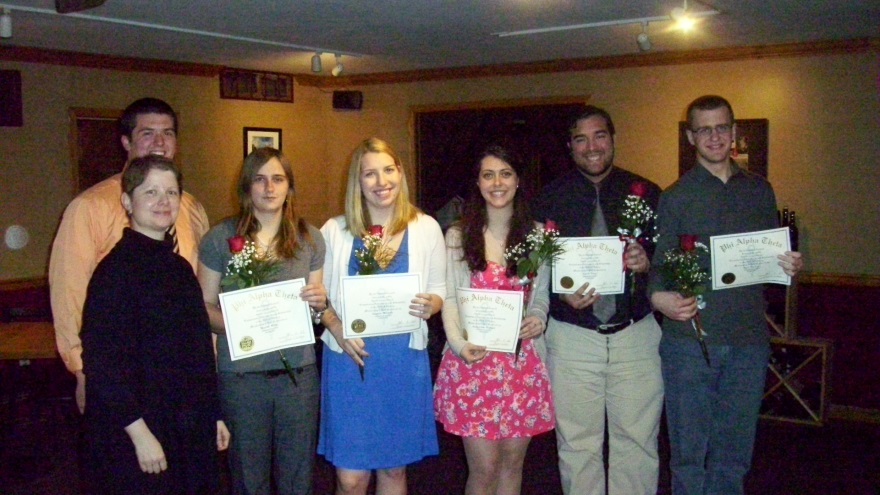 2013 Banquet at the Black Gryphon restaurant in Elizabethtown
The 2013 inductees were David Boretti, Brian Booker, Jason Halberstadt, Shanise Marshall, Brianna Maurer, Anne Murray, Sean Post, Laura Price, Sarah Thomas, and Alyssa Vasaturo. Professor Jonathan Rudy, Elizabethtown College's Global Peacemaking Scholar-in-Residence, delivered a keynote address entitled "Straight Lines and Circles: Reflections on the Angular Momentum of Life."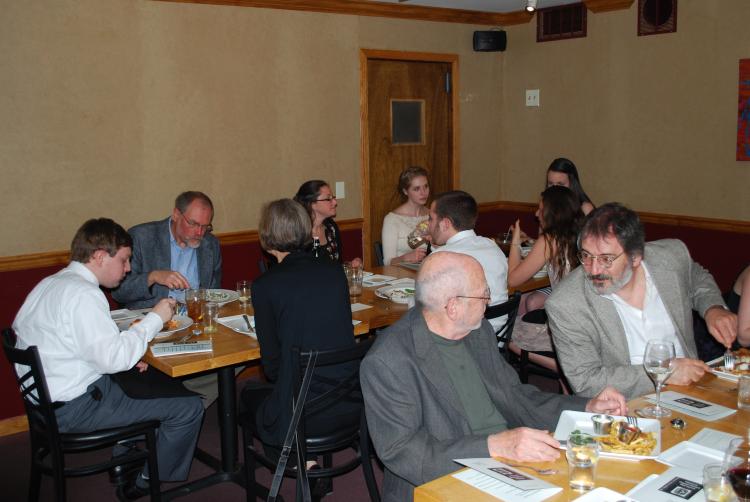 For more information on membership requirements and activities, please contact the faculty advisor, Dr. David Kenley, at 717-361-1238 or kenleyd@etown.edu.