Why Study History at E-town?
Small classes.
It won't take long to know the history of your classmates and professors. With small class sizes, you will get personal attention and have the opportunity for meaningful interaction with faculty and fellow students. Student organizations, such as the History Club and Phi Alpha Theta Honor Society, provide similar opportunities. 
Rich history all around.
History students will be immersed in Pennsylvania and United States history when they make Elizabethtown home. Close to Gettysburg, Harrisburg, Washington D.C. and in the heart of Amish Country, there are countless museums and historic sites to explore, from century-old railroad stations to battlefields. Our professors use these resources to provide students opportunities for original research. Maybe you'll even intern at one of these sites and present your research at professional conferences.
Create your own history.
Everything has a history. That's why so many of our history majors choose to double major or minor in another academic area. Pair up history with another fascinating discipline such as Modern Languages, Education, Business, Political Science or International Studies.
No boundaries.
We highly encourage our majors to study abroad for a semester—or two. If a semester is too long, there are a number of short-term study abroad opportunities available.  Your world history book comes to life when you spend the semester learning in China, Japan, Germany, England or anywhere else on the globe. Discover history while experiencing a new culture.
Learn from the best.
Your professors in the History Department teach a wide array of courses in American, European, North African, Middle Eastern and Asian history. Your professors are active scholars who present their research at conferences, publish books and edit journals. For specific program requirements, please visit the program requirements page. 
Endless possibilities.  
Elizabethtown's history majors have gone on to careers in government, law, teaching, archives, museums, libraries, college administration, and business. For more information, please visit our outcomes and alumni pages.
Meaningful Interaction

Anglo-French Dinner
For his course on Twentieth-century Europe, Professor Newsome and his family host students for an Anglo-French dinner. Students sample classic English cuisine, such as Stilton cheese, Yorkshire pudding, and anytime cakes, as well as French favorites, including brie, camembert, homemade baguettes, chicken fricassée, sautéed potatoes, peas with lettuce and onions, and apple tart. The evening is fun, but it also has a serious purpose: to connect students with European culinary culture, a fundamental aspect of European societies and an integral part of the European "experience" in the twentieth century.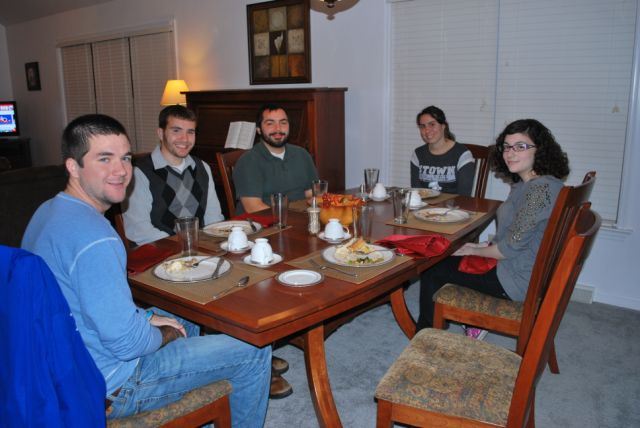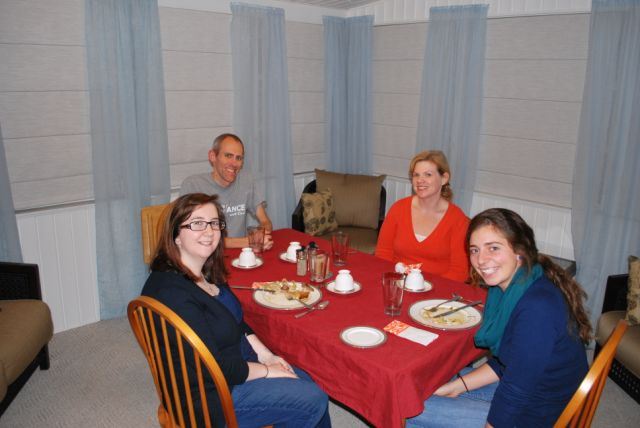 Washington D.C. Trip to Chinatown
The trip was open to all students and sponsored by Dr. Kenley.  The trip to Chinatown provided a first-hand look at Chinese culture personified in American society.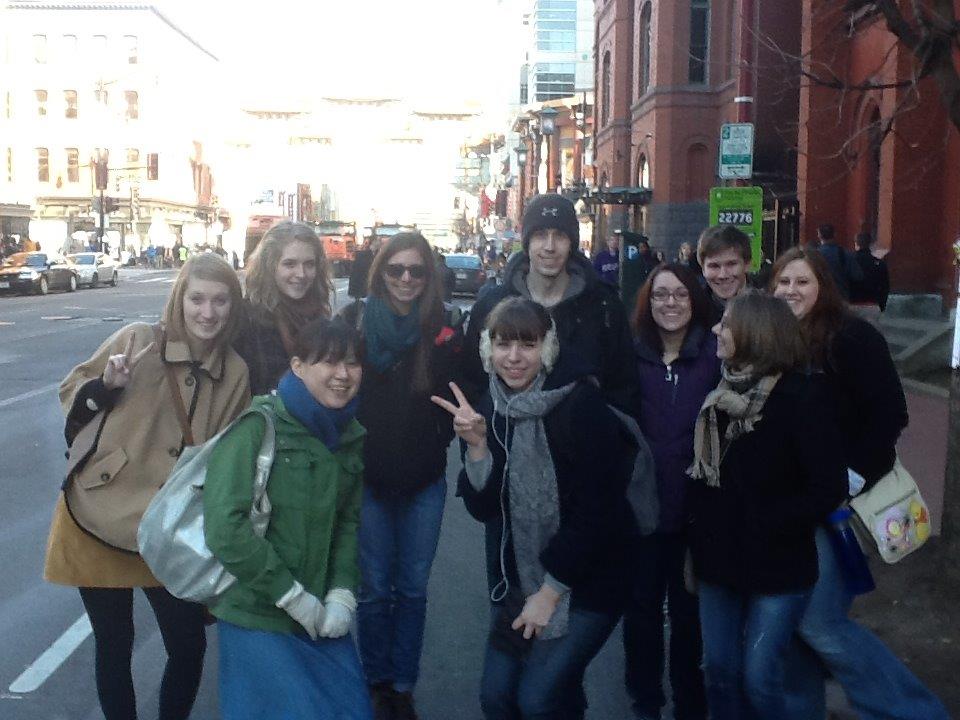 Cherry Blossom Trip to Washington D.C.
The annual Cherry Blossom Festival in Washington D.C. is the yearly reminder that Spring is on the way. Originating from Tokyo Mayor Yukio Ozaki's gift of the trees in 1912, the cherry blossoms represent the close national ties between the United States and Japan.  Students in Dr. Kenley's HI 112:  The History of Modern Asia were given the opportunity to experience the festival firsthand.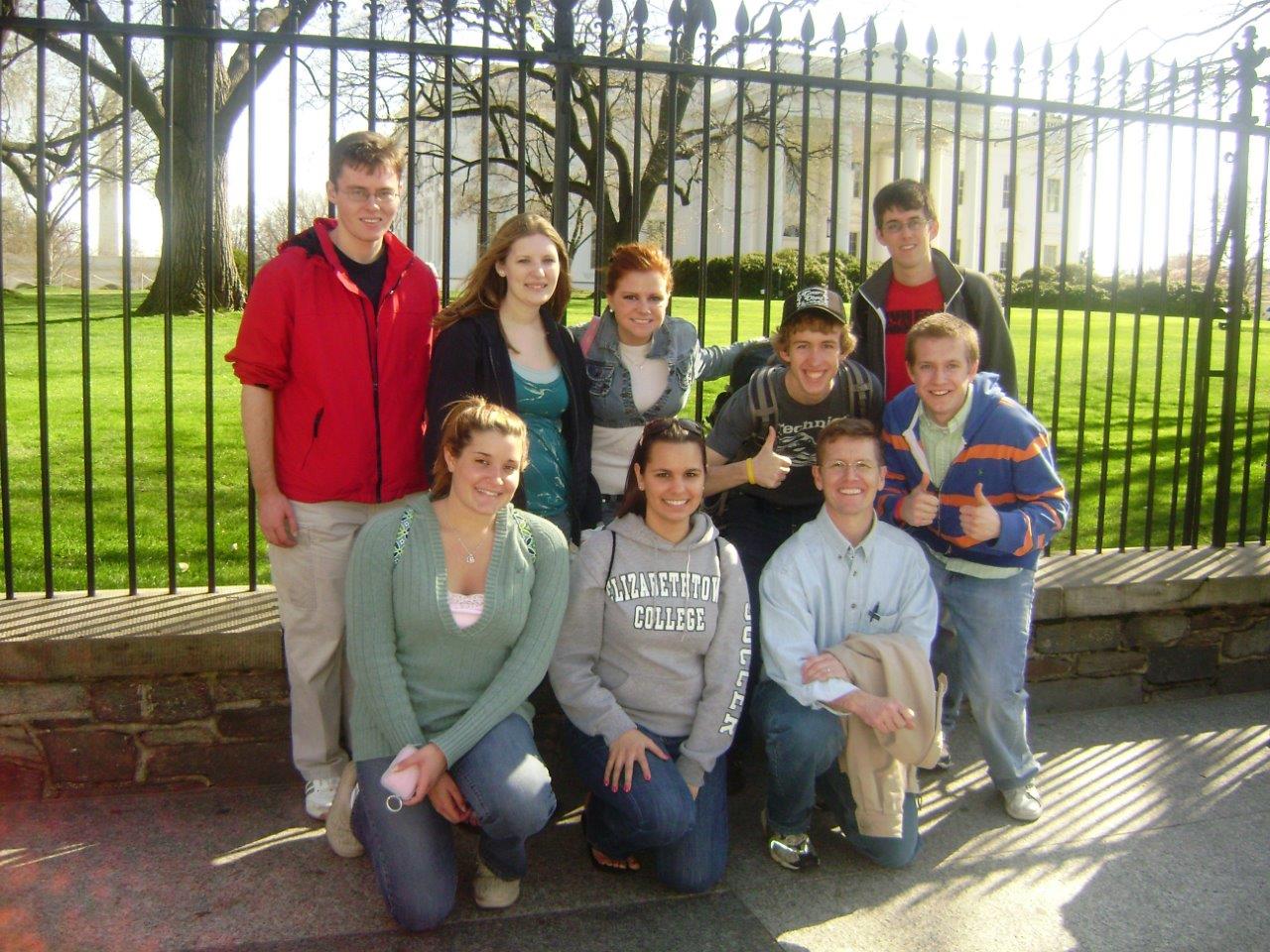 For more information. 
For more information regarding the History Department, please contact either  Dr. David Brown, Chair of the History Department, or  Carol Ouimet,  department assistant, at 717-361-1234.