Preparatory Division
A Community Music Program
Founded more than twenty years ago, the Preparatory Division serves the Elizabethtown area community with instruction on various musical instruments for all ages, from toddler on up. "Prep" students can choose from a list of approved instructors with fees based upon the instructor's credentials. A public recital is held at the end of each term for those wishing to perform. Registration is handled on-site in Zug Memorial Hall in August and January each year.
Types of Instruction
Private Lessons: Instruction available on all winds, brass, percussion, voice and piano. You may choose to study with either a qualified college student, part-time or full-time faculty all upon availability on your instrument. Fees vary with level of instructor.
Tuition (14 lessons per semester)
College Faculty $365
Adjunct faculty $295
Student teacher $180
Suzuki Piano: Instruction for students age 4 and up. Developmentally appropriate piano instruction using the Suzuki method by trained Suzuki instructor Ms. Jana Mackay. Contact Grant Moore for tuition rate.
Early  Childhood Classes: 
Music Exploration
Ages: 18 months - 3 years
Time: Mondays from 5:15-5:50
Length: 10 Sessions
Registration: $90

This class uses musical play, movement, singing, and instruments to develop creativity and musical awareness. Parents are asked to attend classes with their children. The course is taught by Dr. Kevin Shorner-Johnson.
Sing, Dance, Play!
Ages: 4 - 6 years
Time: Mondays from 6:30-7:20
Length: 10 Sessions
Registration: $130

Students will sing songs, dance their hearts out, play games and instruments while learning about the fundamentals of music. This class aims to develop pitch awareness, rhythmic abilities, and creative capacity. The course is taught by Ms. Rachel Lane.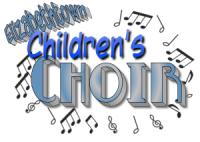 The Elizabethtown Children's Choir consists of two age-level choirs: Blue (grades 1–3) and Gray (grades 4–6). There is no audition for either choir. Both ensembles meet and rehearse in Zug Hall. Keri Height will direct the Gray Choir and Emily Targonski will direct the Blue Choir. Both ensembles will focus on increasing music literacy in the choral area as well as continuing to help the children develop choral tone. Rehearsals will include vocal warm-ups, movement to music, singing (of course!!) and learning to play hand-instruments.
Ages: Grades 1-3 or 4-6
Time: Mondays from 6:30-7:15
Length: 10 Sessions
Registration: $50
Visit our webpage or contact Dr. Matthew Fritz 717-361-1112, fritzm@etown.edu
Discounts (May NOT be combined)
Elizabethtown College employees: 10% of tuition fee
Families enrolling three or more students: 15% of tuition fee
Registration
For more information on registration, contact Grant Moore, director of preparatory division at 717 361-1114 or mooreg@etown.edu.