Signature Learning Experience
Peer Mentors - "Blue Jay Vics" 
Blue Jay Vics are seniors who are available to mentor sophomores. Keeping with the Blue Jay theme, when birds fly in a V formation they take turns leading the flock as the lead bird. The British Royal Air Force flies in the same V formation and the lead plane, or lead bird, or in our case lead Blue Jays are called "Vics".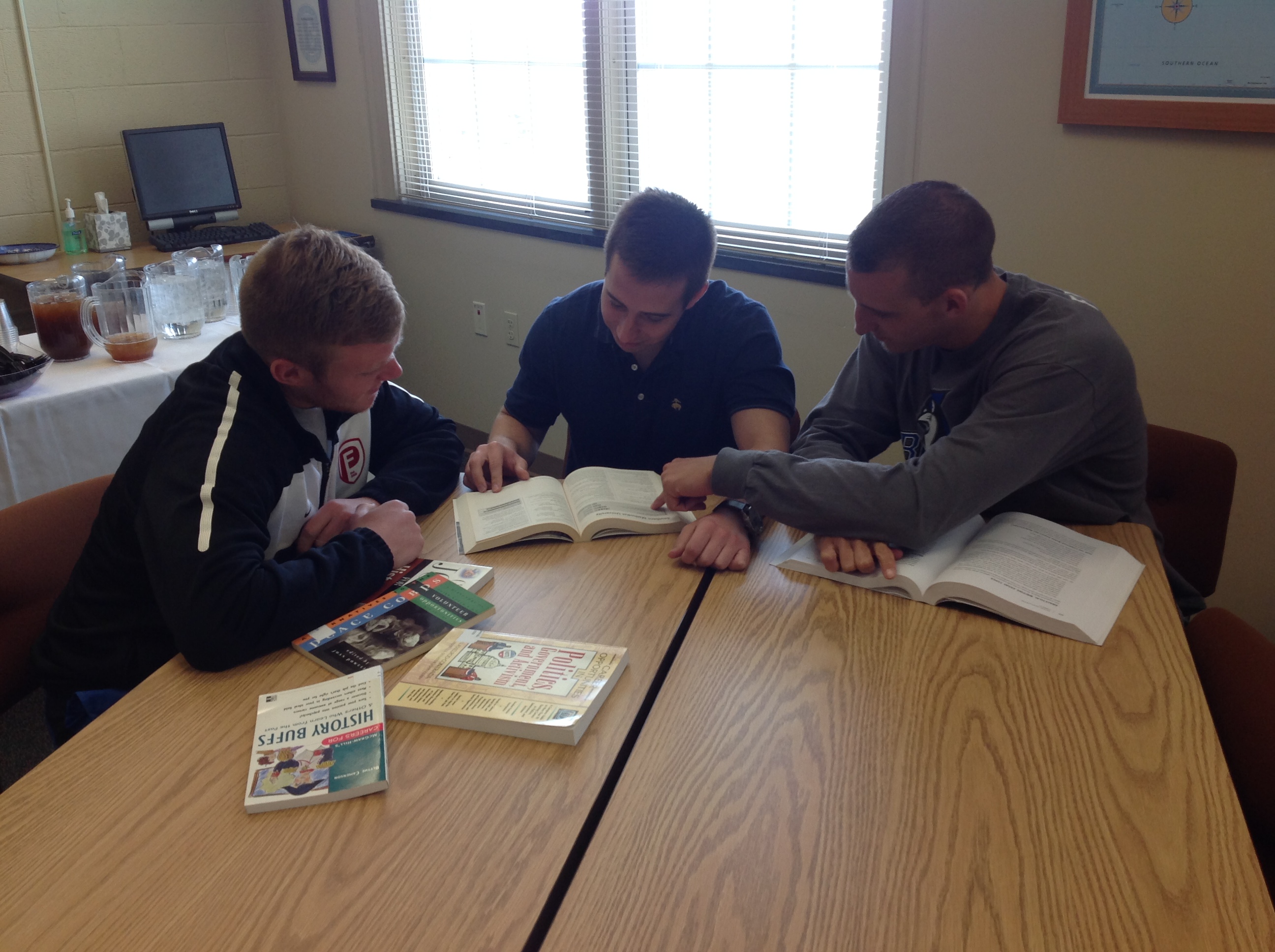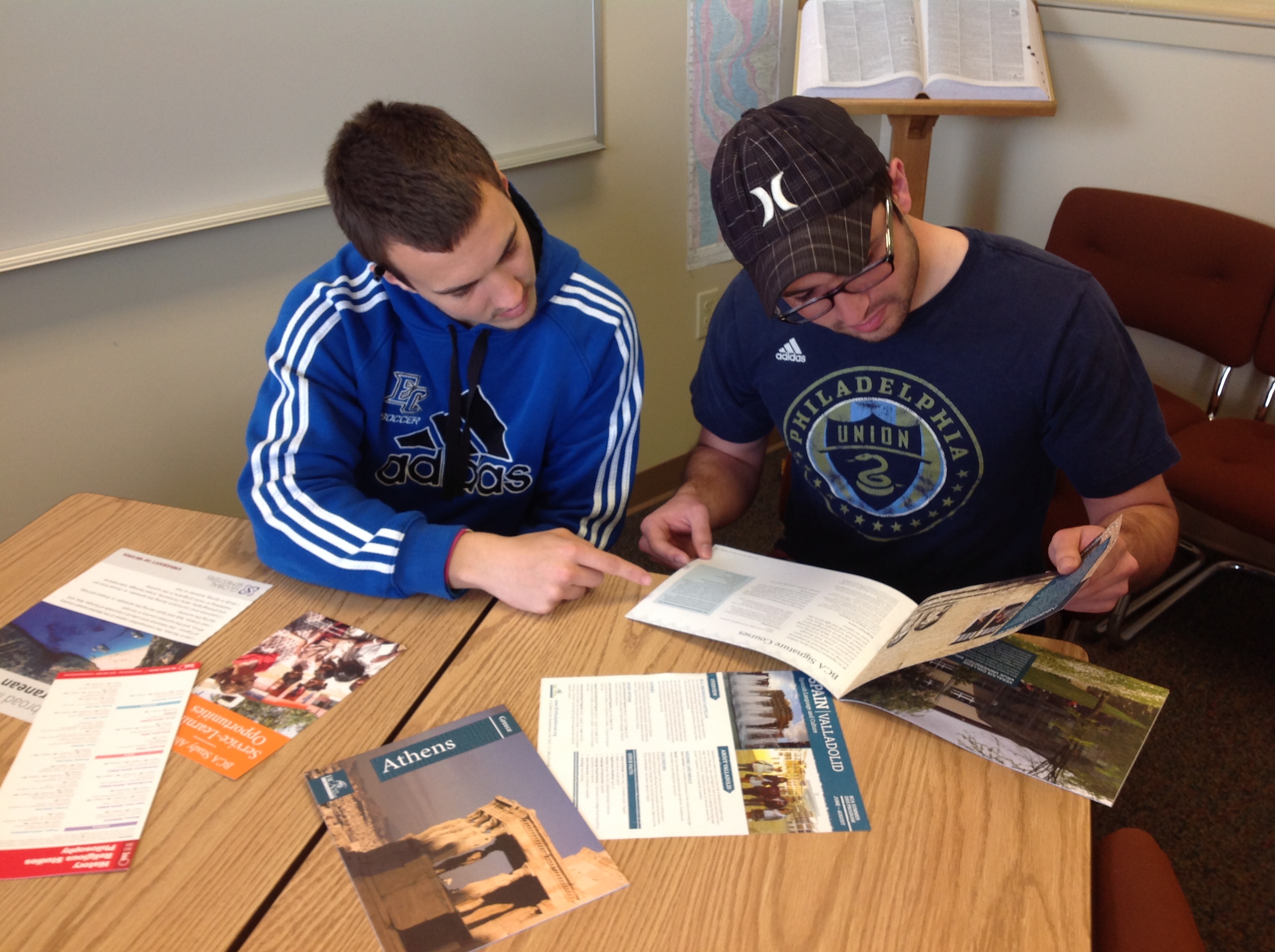 Blue Jay Vics help their mentees explore different careers, study abroad opportunities, and course options
Blue Jay Vics mentor sophomores as they discern a major, a minor, or a concentration in a major, and in selecting from among the five Signature Learning Experiences required for graduation.  If you're interested in studying abroad, for example, then you will be paired with a student who has studied abroad so you can learn more about it from a student perspective.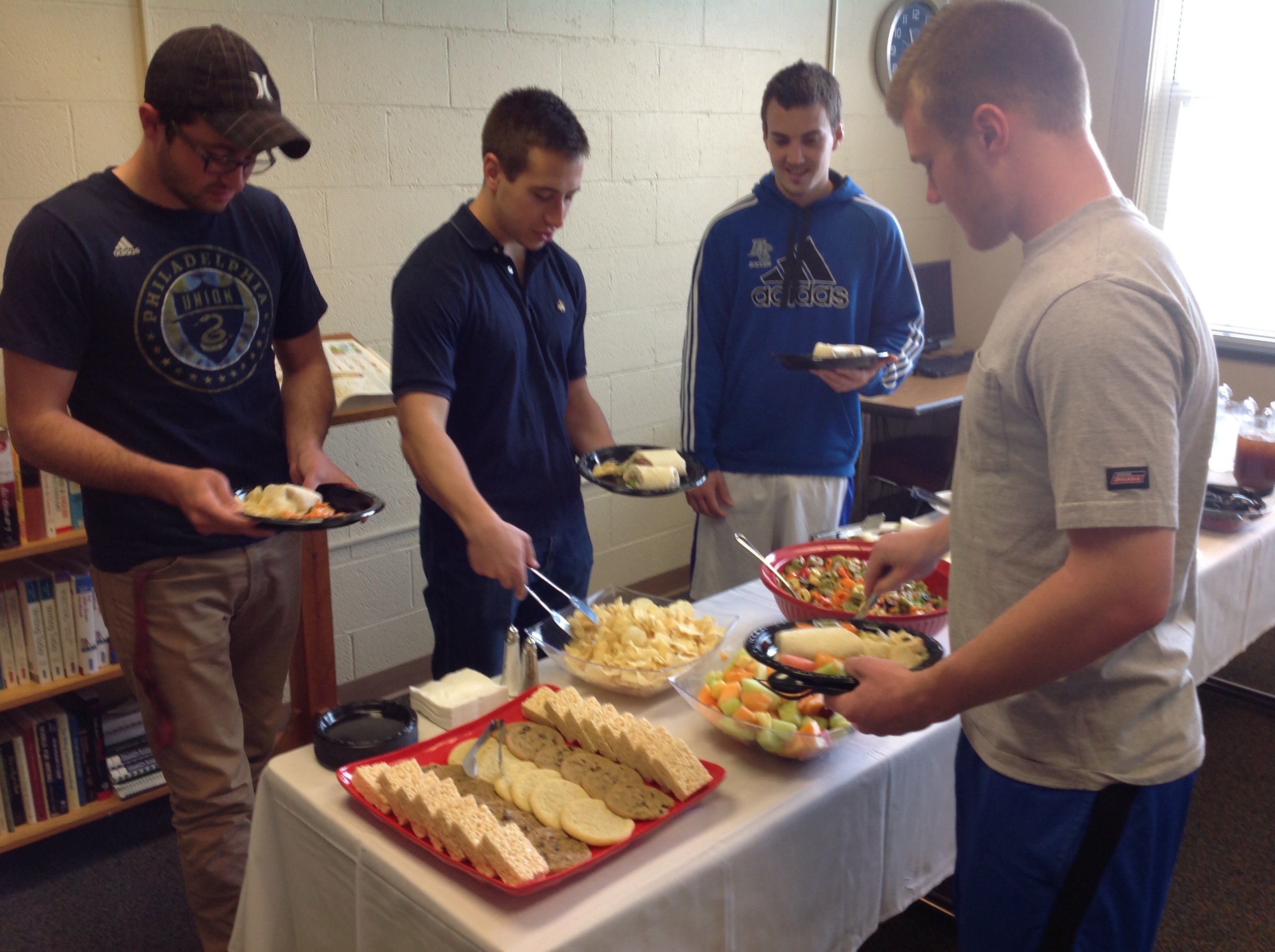 Blue Jay Vics and their mentees enjoying a spring luncheon
Reflections from 2014-2015 mentees:
"It was nice to have a fellow student take time to meet with me in order to help with my future decisions."
"Not every student knows what he wants to do and having another student and professor guiding him does really help."
"This program gave me the opportunity to speak to a fellow student ... who could give me insight on how to best plan for my future." 
For more information, please contact Professor Jean-Paul Benowitz.