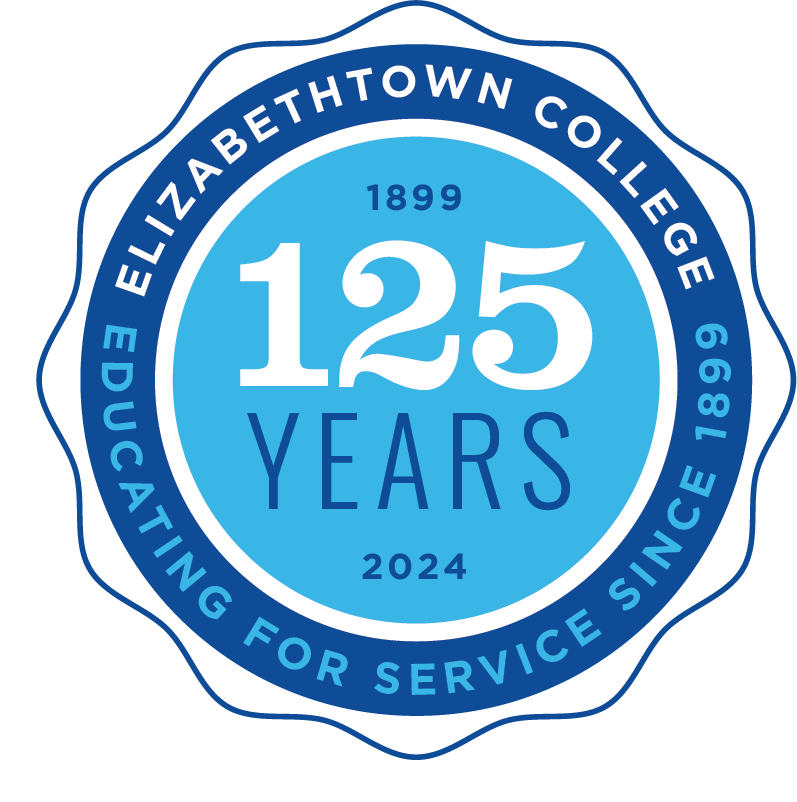 125th Anniversary of Elizabethtown College
For 125 years, Elizabethtown College has been the hub of academic excellence, innovation, and community engagement. Since its founding in 1899, the College has empowered generations of students to achieve their academic and personal goals through a commitment to transformative education, experiential learning, and global citizenship.
As we celebrate this significant milestone, we honor the legacy of those who have contributed to the College's rich history and look forward to the many ways that Elizabethtown College will continue to shape the world for the next 125 years and beyond.
Share Your Etown Stories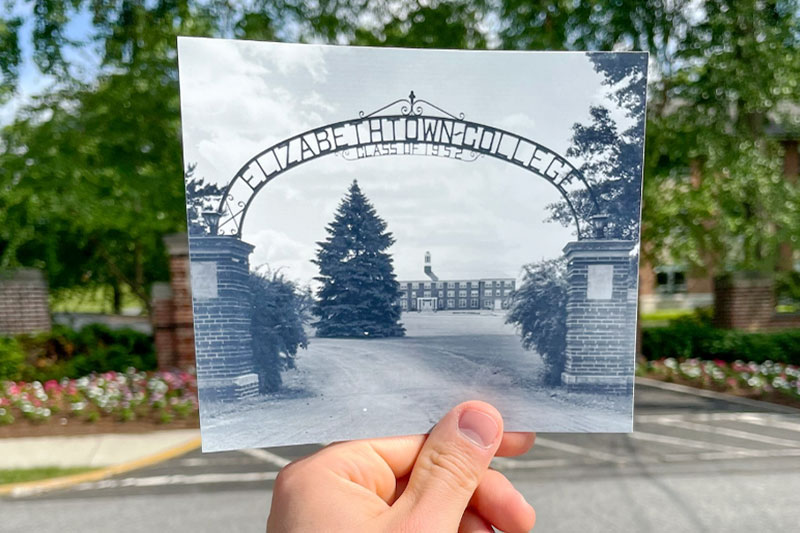 Etown's Living History
At Elizabethtown College, our students, faculty, alumni, staff, donors, and parents are not just members of our community - they are our history and our future. From the classroom to the playing field, from research labs to service trips, each individual has left their mark on Etown's legacy. Their stories are our story.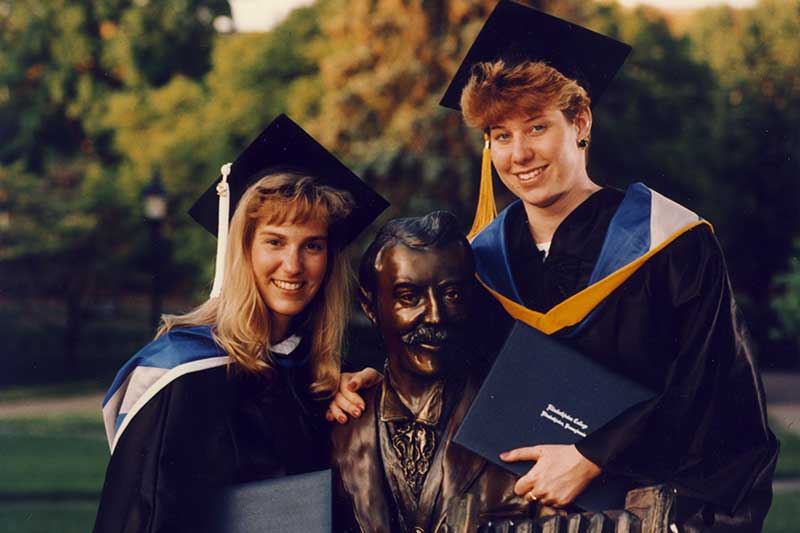 Share Your Etown Story
As we celebrate Elizabethtown College's 125th anniversary, we would like to invite our alumni, students, staff, and faculty to share their favorite stories about their time at the College. Whether it's a funny anecdote from your dorm days, a moment of mentorship from a class or professor, or a standout experience from a campus event, we want to hear it from your perspective! These stories will not only help us commemorate the rich history of our institution but also serve as a reminder of the lasting impact that Elizabethtown College has had on the lives of so many individuals.
To share your Etown College story, please follow the steps below:
Click the link to fill out the form
Log in with a Google account
Provide your email address, name, and your relation to the College
Write a short paragraph to share your personal Etown story
You can upload any photos or videos that you would like to include
If you don't have a Google account or have questions, email 125etown@etown.edu.
Thank you for your interest in being a part of the celebration of 125 years of excellence at Etown!
Share Your Story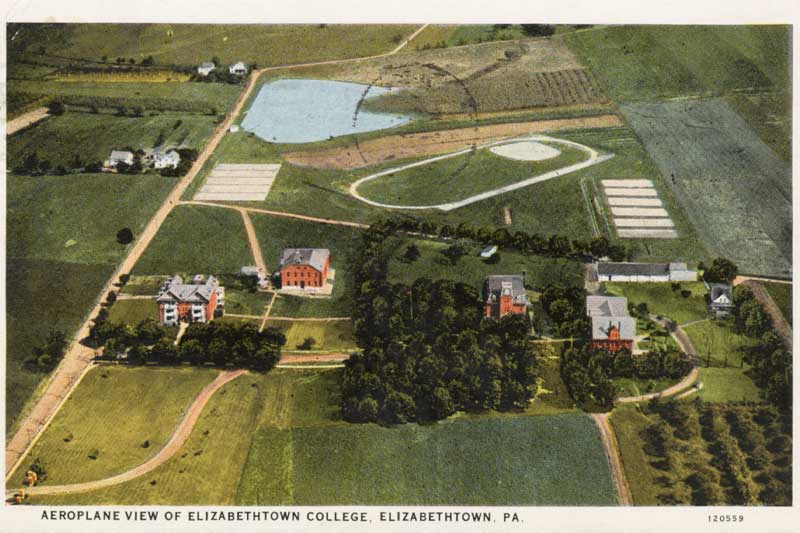 The History of Elizabethtown College
This site provides a general overview of Elizabethtown College's rich and storied past, tracing its origins back to its founding in 1899. Learn about the early days of the college, its growth and development over the years, and the milestones that have shaped its identity today. From its humble beginnings to its current standing as a respected institution, view a glimpse into Elizabethtown College's fascinating history.
Elizabethtown College History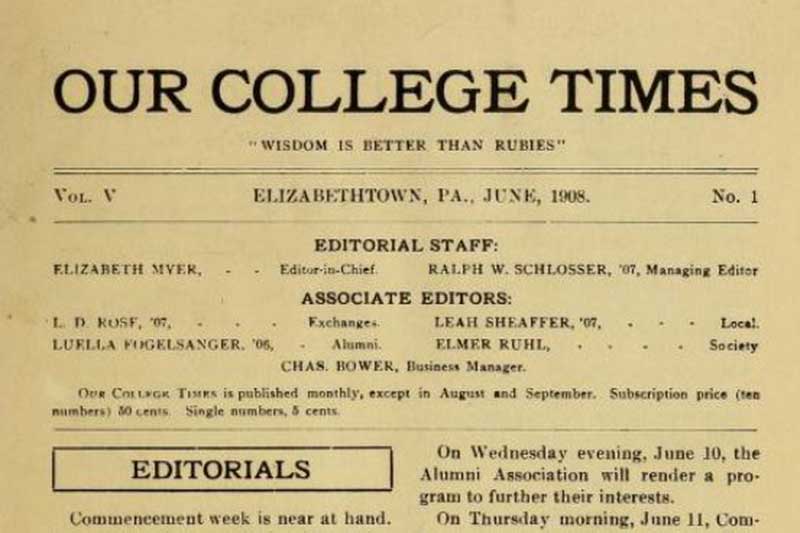 Hess Archives Digital Collections
The Hess Archives Digital Collections consist of the Anna V. Blough Missionary Letters and Diaries from China; Church of the Brethren Peace Pamphlets; Digital Photograph Collections, which are comprised of the Elizabethtown College Historic Image Collection and the Church of the Brethren Photograph Collection; the Elizabethtown College yearbooks; Our College Times magazine; The Etownian student newspaper; College Catalogs; Elizabethtown magazine; audio and video collections; the Flory Teaching Cloths; the Dennis L. Hughes Photographs of the Amish; and a number of Brethren book titles that are part of the Brethren Digital Archives.
Hess Archives Digital Collections
125th Anniversary Brand
The 125th Anniversary Brand serves as an extension of the Elizabethtown College Brand. The Anniversary Brand Guide helps us clarify how we can best reinforce that identity in all of our communications. Our 125th Anniversary Brand Guide provides all of the resources that you need to ensure consistency and alignment with Elizabethtown College's core brand while celebrating this significant milestone. This guide encompasses various elements, including logos, color schemes, typography, and messaging guidelines, all tailored specifically for the 125th Anniversary celebration. Moreover, the Anniversary Brand Guide empowers all members of our community to participate in and contribute to the celebration, ensuring that our message resonates with authenticity and purpose. As we embark on this journey, we invite everyone to explore the guide and utilize its resources to make our 125th anniversary a momentous and memorable occasion for Elizabethtown College.
125th Anniversary Brand Guide