Science in Motion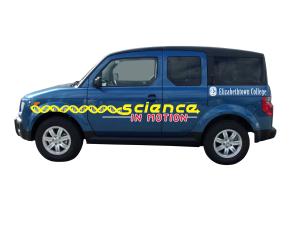 Elizabethtown College is pleased to be part of Science in Motion, a science outreach and education program. Science in Motion is headquartered within the Center for Community and Civic Engagement and serves school districts in several surround counties. 
Science in Motion is about helping partner schools augment their science programs. By sharing and pooling resources, our program delivers high-tech equipment to partner schools, offers the services of a Mobile Educator, provides a staffed preparation center and organizes a professional development program for teachers. It is another way that we can serve our community and help our partner schools in Berks, Lancaster, Lebanon and Schuylkill counties offer the very best science instruction.
Learn more about Science in Motion.