Explore Career and Internship Opportunities and More

The Elizabethtown College NGO Conference is a unique opportunity for students to learn about career opportunities within the world of Non-governmental Organizations (NGOs) . Representatives from a variety of organizations will offer seminars, workshops, and a career fair through which participants will learn the in's and out's of how NGOs and IGOs work to inspire change within our communities. Elizabethtown College is proud to offer this event in support of its efforts to promote its motto, "Educate for Service".
NGOs are non-profit organizations that exist independently from any government representation. The term NGO originated from the United Nations, and most commonly refers to organizations whose motive is to challenge community issues, while promoting a social cause or gain. It is estimated that there are more than 1.5 million NGOs currently in operation in the United States alone.
The Elizabethtown College NGO Conference seeks to bring nongovernmental organizations to campus allowing for students to learn about and interact with prominent organizations. It is the aim of the conference that students will learn about the role of NGO's and IGO's as well as have the opportunity to learn about internship and employment opportunities.
---
| | | |
| --- | --- | --- |
| 8:45 - 9:00 | Welcome and Introductions | Brossman Commons, KAV |
| 9:00 - 9:50 | Session I, NGOs and Development | Brossman Commons, KAV |
| 10:00 - 10:50 | Session II, NGOs and Good Governance | Brossman Commons, KAV |
| 11:00 - 11:50 | Session III, NGOs and Peacekeeping | Brossman Commons, KAV |
| 12:00 - 1:20 | Lunch and Keynote Address:  Jan Pursell Lane | Brossman Commons, KAV |
| 1:30 - 4:00 | Internship / Job Fair and Poster Session | Brossman Commons, KAV and Atrium |
---
 Keynote Address, Jan Pursell Lane
Ms. Lane has served within government and non-governmental organizations over her career. A graduate of Elizabethtown College, Ms. Lane worked with Pennsylvania Governor Richard Thornburgh and Congressman Bob Michel. She also served as vice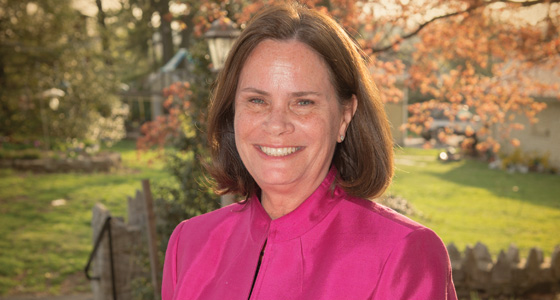 president of public policy and strategic partnerships for the American Red Cross and deputy director at the George Washington University Homeland Security Policy Institute.
Ms. Lane served as associate vice president for advocacy of CARE USA, an organization dedicated to defending dignity and fighting poverty.
For more information on Ms. Lane, see the Elizabethtown College Magazine.

---
Exploring NGOs
Search for Common Ground has worked to end violent conflict since 1982. With more than 50 offices in 32 countries, we use dialogue, community engagement and media programs to support local solutions to some of the world's toughest conflicts. SFCG staff, interns, and partner organisations come from more than 50 different countries, and work to resolve conflicts in Africa, Asia, the U.S. and the Middle East. We have been ranked by the Global Journal as one of the Top 100 NGO's for the past two years.
For More information, check out some of the links below. 
Human Rights Watch is one of the world's leading independent organizations dedicated to defending and protecting human rights. By focusing international attention where human rights are violated, we give voice to the oppressed and hold oppressors accountable for their crimes. Our rigorous, objective investigations and strategic, targeted advocacy build intense pressure for action and raise the cost of human rights abuse. For more than 30 years, Human Rights Watch has worked tenaciously to lay the legal and moral groundwork for deep-rooted change and has fought to bring greater justice and security to people around the world.
 A short video about our work on the Arab uprisings is also available on the same webpage (www.hrw.org/about).
 Brief information about internships at HRW is available at: http://www.hrw.org/about/volunteering -- many of the posted internships are at our offices globally.
Mennonite Central Committee (MCC), a worldwide ministry of Anabaptist churches, share God's love and compassion for all in the name of Christ by responding to basic human needs and working for peace and justice.  MCC envisions communities worldwide in right relationship with God, one another, and creation.

Introductory Videos
To see what MCC has been up to this year, check out some of the links below!
---
---
To encourage student involvement with the work of NGOs and IGOs (intergovernmental organizations), Elizabethtown College has created an Internship Financial Support Program.  It will provide financial assistance to students wanting to participate in an international internship program in Summer 2014.   Three students (rising juniors and rising seniors from Elizabethtown College) will be selected for assistance.  Funding is provided by the Elizabethtown College Center for Global Understanding and Peacemaking through the US Department of Education's Undergraduate International Studies and Foreign Language grant that the College has received, and will be used to help offset the round trip airfare and pay an hourly salary for the duration of the internship program. To learn more, contact Dr. Oya Dursun-Ozkanca in Political Science or the Center for Global Understanding and Peacemaking.
Syllabus Integration

It is hoped professors and teachers will use this conference to educate their students about the important roles of NGOs.  There are a number of interdisciplinary applications and issues that arise from the study of NGOs and IGOs. If applicable, we hope that you consider linking content in your course to the conference and encouraging students to engage and participate in this opportunity.  
Questions you may wish to discuss with your students include:
1. Why do NGOs and IGOs exist?
2. How is work through a nongovernmental organization different from work done through a governmental organization?
3. What are ethical dilemmas posed by the work of nongovernmental organizations?
What are positive case studies? What are negative case studies?
4. What is the difference between sustainable change and dependent charity?
5. What roles should NGOs and IGOs play in the following areas: environmental protection, health care, human rights, poverty, political development, and economic development?
6. What NGOs and IGOS are associated with your field of study?
---
Participation in the conference is free and open to the public (the lunch is also free to the Elizabethtown College Community and invited guests, $10 for the general public).  To better prepare, we ask you to register before attending.  Registration is simple and quick.