Traditional Ceremony Recap
Updated Inclement Weather Parking Directions and Map (PDF)
Traditional Graduates
Saturday, May 19, 2018 at 11 a.m.
Rain location: Thompson Gymnasium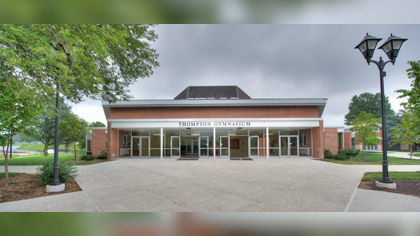 Elizabethtown College Commencement Ceremony 2018 moved indoors: The traditional Commencement ceremony, originally planned for 11 a.m. Saturday, May 19, in The Dell at Elizabethtown College, has been moved indoors due to continuing inclement weather.
Inclement Weather Hotline: 717-361-1988 or 888-895-0962
TICKETS: THREE tickets per graduate - No Exceptions. If students have not yet picked up tickets, registration and records (Zug Hall, room 210) will be open 8 a.m. to 4:30 p.m. May 18, and from 8 to 9:30 a.m. Saturday. If parents are picking up tickets on behalf of students, they will need to have the STUDENT'S SCHOOL ID or DRIVER'S LICENSE. Any student wishing to exchange a ticket for a special-needs ticket must present a non-special-needs ticket for the exchange.
Thompson Gymnasium will open to ticket holders at 10 a.m.
Please Note: Seating for guests in Thompson Gymnasium is bleacher style. Thompson Gymnasium is not air-conditioned.
Overflow Seating with Live Stream: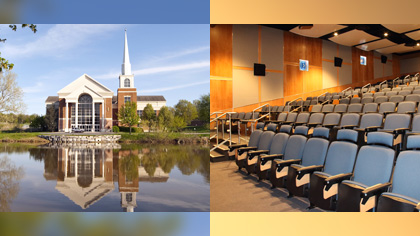 Overflow seating — with live streaming — for friends and family members who do not have a ticket, will be held in:
Leffler Chapel and Performance Center
Gibble Auditorium located in Masters Center for Science, Mathematics and Engineering
Leffler Chapel and Performance Center and Gibble Auditorium will open to non-ticket holders at 10 a.m.
Rehearsal
Friday, May 18, 2018 at 10 a.m.
Thompson Gymnasium
At rehearsal, graduating seniors will be provided with their line-up order. Students who cannot make rehearsal are responsible for finding out where to line up on graduation day.
Day of Commencement
Commencement is preceded by a complimentary continental breakfast in The Marketplace of Brossman Commons from 7 until 10 a.m. Seniors, their family members and friends are invited.
FLOWERS: half-dozen roses with greens and colorful wrapping ($20), a dozen roses with greens and wrapping ($30), or a colorful Hawaiian orchid lei ($40).
Flowers available at 10 a.m. just prior to the beginning of the Commencement ceremony at Thompson Gymnasium. Quantities are limited, so plan to get your flowers early. Sorry, no advance orders.
Boutonnieres on men's robes are no problem.
Parking will be at a premium on and near campus. Arrive early for a convenient spot. Campus Security will be directing traffic on campus.
Those with special needs may be dropped off near the ceremony. Please contact Campus Security (717-361-1000) for details and Registration and Records (717-361-1409) for special needs tickets in the event of inclement weather.
Water stations will be available at each location.
Photos by Island Photography – visit the Island Photography website at http://orders.islandphoto.com/Apps/RegisterGraduates.aspx for information.
Speaker
Kwame Anthony Akroma-Ampim Kusi Appiah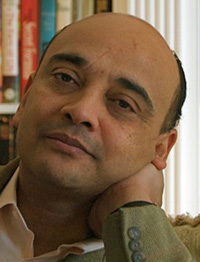 "An Age of Reckoning"
Kwame Anthony Appiah writes the weekly column "The Ethicist" for the New York Times Sunday magazine and is the author of "The Honor Code," "The Lies That Bind: Rethinking Identity," "Cosmopolitanism" and "Ethics of Identity."
He graduated from Cambridge University with bachelor's and doctoral degrees in philosophy and taught at the University of Ghana, Legon, and at Yale, Cornell, Duke and Harvard universities.
Appiah has lectured at institutions in the United States, Germany, Ghana, France and South Africa, and, from 2002 to 2013, he served on the Princeton University faculty and was associated with the Center for African American Studies, the Programs in African Studies and Translation Studies and the Departments of Comparative Literature and Politics. He is a professor of philosophy and law at New York University. Appiah serves on the boards of a wide variety of historical and cultural organizations.
As part of the graduation ceremony, Elizabethtown College will acknowledge the work of Kwame Anthony Appiah with an honorary degree.