Secondary Education Certification
The best way to impact the future is by educating the leaders who will one day influence it. Being a secondary education teacher is as much about teaching students intensively about a particular subject area as it is about teaching them to be well-rounded global citizens.
The secondary education major is rewarding, but challenging. As a student, you'll encounter advanced coursework rooted in proven educational theory, and while pursuing academic mastery, you will also develop and demonstrate fundamental classroom instructional competencies. Education is about exploring an innate curiosity, and our secondary education majors do that in abundance.
Specialize in Your Area of Interest
While preparing to teach at the secondary education level, you'll have the opportunity to specialize in a number of academic areas including:
Alternatively, you'll have the option to specialize in a pre-kindergarten through 12 (PK-12) program in the areas of:
While these PK-12 specializations will qualify you to teach at the secondary level, they will also permit you to explore opportunity at younger grade levels as well.
From the Department of Education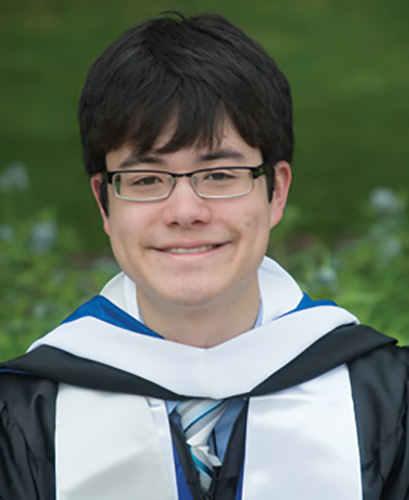 Matthew Walters '15
English Secondary Education graduate and Fulbright recipient
Matthew Walters' Fulbright took him to South Korea, where he served in English teaching assistanceships at a middle school in Cheongju and a high school in Gongju. He also serves as editor-in-chief of Fulbright Korea Infusion, a publication featuring Fulbright grantees and scholars.
Become an Effective Educator
Though as a secondary education major you will study your chosen subject matter intensively, you will also take courses in adolescent development, inclusive education, and teaching pedagogy. You will not only master your subject area, but also learn how to instruct it effectively. Through departmental research, student teaching, and community-based learning opportunities, you'll begin to understand how out-of-classroom experiences will influence and shape your educational pedagogy.
You'll supplement your coursework with in-classroom observations beginning in the first year. By observing and teaching in a variety of classrooms in rural, suburban and urban settings, you'll begin to discover your strengths as an educator. Through guidance and mentorship from faculty, you'll prepare for your licensure assessments (PRAXIS, PAPA, and PECT) and complete a professional portfolio before graduation.