Political Science Major
The Department of Political Science at Elizabethtown College offers a Bachelor's of Arts in Political Science, as well as a minor. E-town students are eligible to apply for the Master of Public Policy 4+1 program as they near completion of the undergraduate degree.
Who is E-town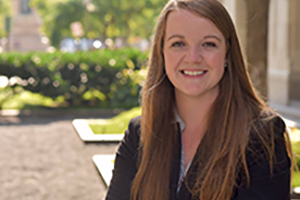 Julia Ward
On a Fulbright scholarship, Ward worked for a gender research and advocacy group in Namibia after graduating from E-town in 2013.
"My interest in the law and women's issues grew during my time at E-town," Ward said, "and without the inspiration I received from my mentors at E-town … I would not have even pursued this Fulbright opportunity." Ward went on to graduate from Georgetown Law in May 2017, and plans to work at the D.C. Affordable Law Firm this fall.
Life After E-town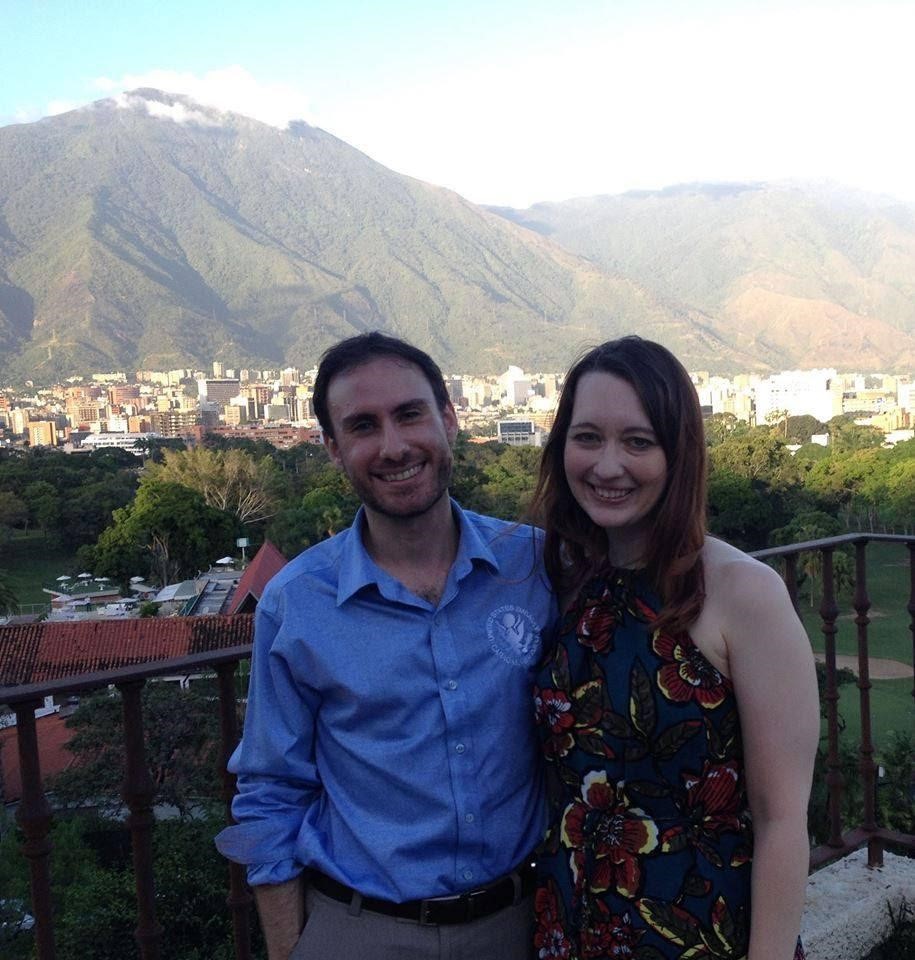 Valerie Reed '07
FOREIGN SERVICE OFFICER IN KYIV, UKRAINE 2020
"E-town helped inspire my interest in foreign affairs," she said. "I had the opportunity to participate in events at the UN, Supreme Court, and World Bank." She also spent a semester in D.C. as part of the Washington Semester program at American University."This is my second tour after Caracas, Venezuela," she said. "Currently, I'm working in the immigrant visa unit, and I adjudicate the cases of Ukrainians who want to move to the United States - either through family or for employment."Valerie loves the added benefits that come with her position. She earns a living while learning new languages, traveling and enjoying cultural diversity around the world. "As an FSO, it's my responsibility to represent America abroad, and help out Americans who get in trouble abroad, and I take these commitments seriously." Valerie credits her education for much of her professional success. "E-town is very outwardly focused and globally-minded, and I think that contributed greatly to the work I am doing today." 
Life After E-town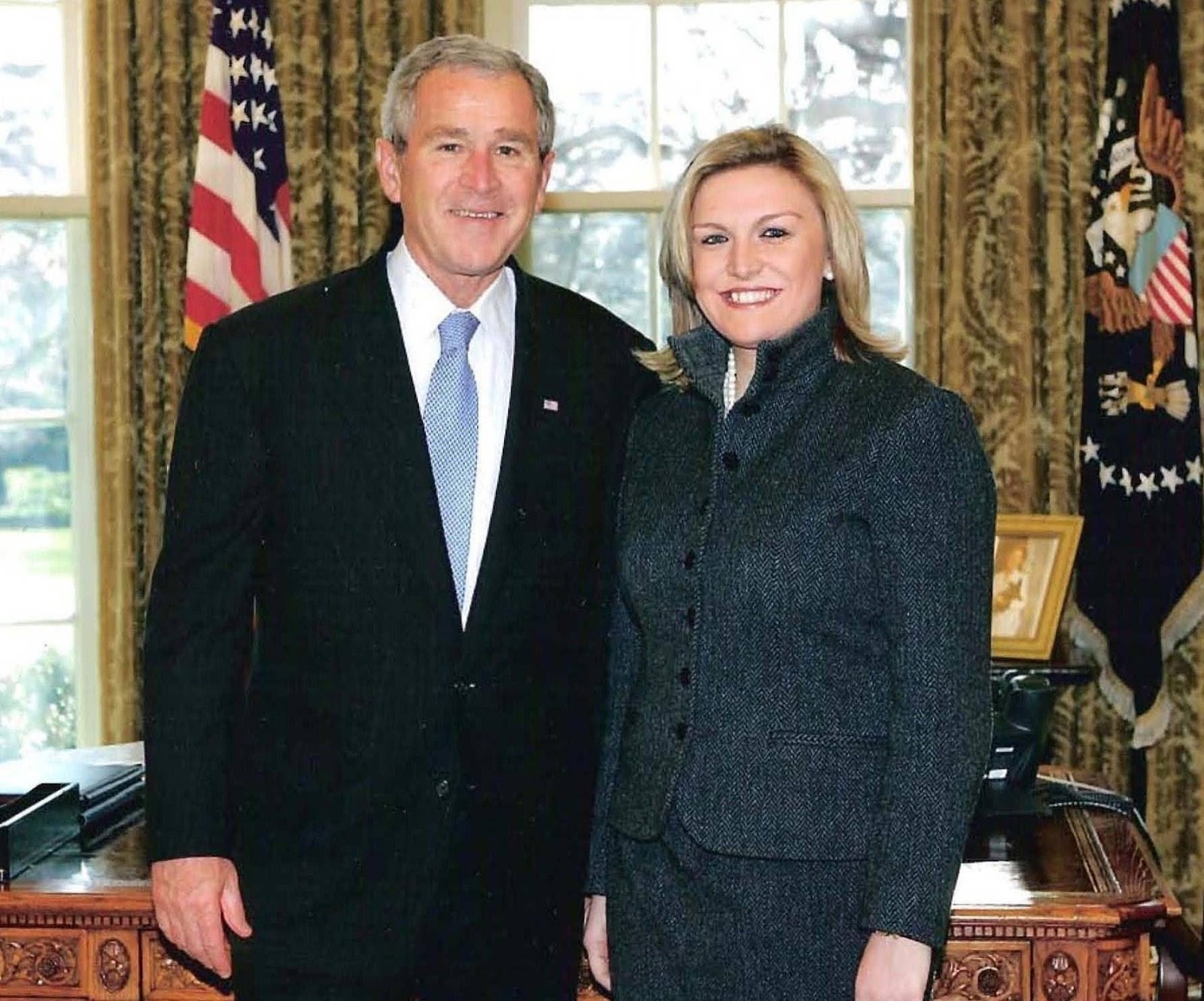 Heather Wolf '05
DIRECTOR OF POLICY AND RESEARCH FOR EMPOWERING A BILLION WOMEN BY 2020
While at E-town, Heather was inspired in her American Government and American Presidency courses with Dr. McClellan. "In 2004, I would knock on doors in Elizabethtown to register voters, and volunteer at the Republican Committee of Lancaster County to make phone calls for the Bush-Cheney Campaign," she said. Heather started her career at the White House with an internship. She came to Washington as an intern on Capitol Hill for Congressman Todd Platts (R-PA-19) through the Washington Semester Program at American University. Heather also attended the Oxford University Summer Semester Abroad Program. Throughout her career, Heather has taken on multiple governmental roles and has assisted with several presidential campaigns. Some of her past positions include: the Special Assistant to Anita McBride, the Executive Director for the Republican Committee for Lancaster County, and the Senior Consultant for U.S. Global Security Strategies at Booz Allen Hamilton. Within these roles her work touched on a variety of topics including human rights, foreign policy, women's empowerment and global health. Wolf sits on the Grassroots Committee of RightNOW Women PAC. She was named semi-finalist at Running Start's Women to Watch Awards in DC. 
Life After E-town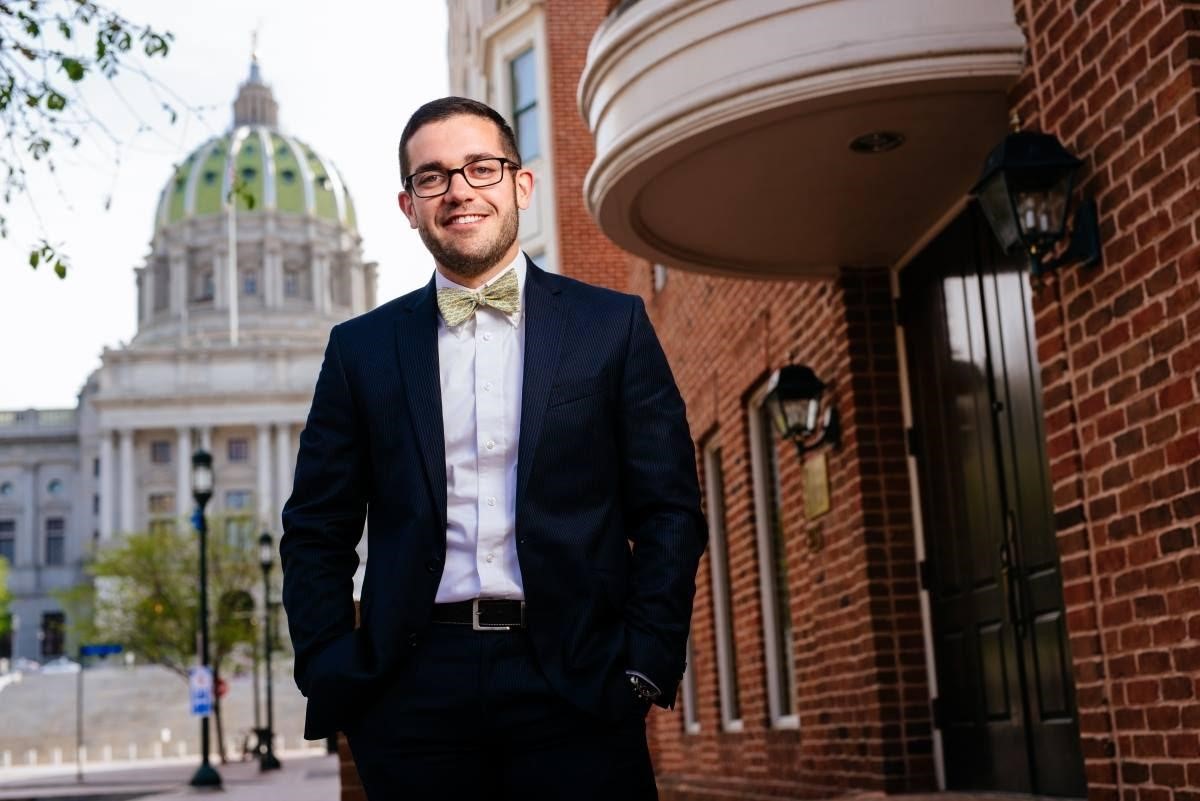 Carl Marrara '09
VICE PRESIDENT OF GOVERNMENT AFFAIRS FOR THE PENNSYLVANIA MANUFACTURERS' ASSOCIATION (pma) 
While at E-town, Carl served on the successful campaign of state Senator Mike Folmer (R-48). Upon graduation, he accepted a position as an Issue Manager with the Pennsylvania Business Council where he focused on the policy areas of energy, environment, health care, workforce development and lawsuit abuse reform. In this current role as the Vice President of Government Affairs and chief lobbyist for the Pennsylvania Manufacturers' Association (PMA), he oversees the strategic external communications of the association. He is a writer, producer and reporter for PMA Perspective, a weekly half-hour news program. He also maintains the PMA partnership with the Business Industry PAC in Washington, DC by deploying the "Pennsylvania Prosperity Project," a toolkit for employers to engage their employees in voter registration and legislative issue education. To better advocate pro-growth policies, Carl focuses on building coalitions with allied stakeholders such as regional manufacturing associations, trade groups and national advocacy organizations. In the community, Carl serves as the President of the Harrisburg Chapter for our alumni and as a volunteer for the Pennsylvania Free Enterprise Week.
Life After E-town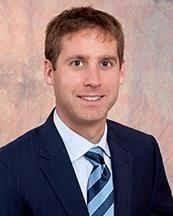 James Munnelly '09
attorney at latsha davis & mckenna
"I credit the Elizabethtown political science department for preparing me for law school, and teaching me analytical skills," James said. "I felt ahead of my peers when I went to Widener in that respect." After E-town, James moved on to study at Widener Law in Delaware where he graduated in 2014. He has been a practicing attorney for the past 2 years. He started his career at a criminal defense firm in West Chester and recently used that litigation experience to get obtain his current position. This firm acts as solicitor for charter schools throughout Pennsylvania. In his role, James handles legal matters for charter schools including: employment issues, suits over providing proper education for students with IEPs, and suits between the schools and the chartering school district.
Life After E-town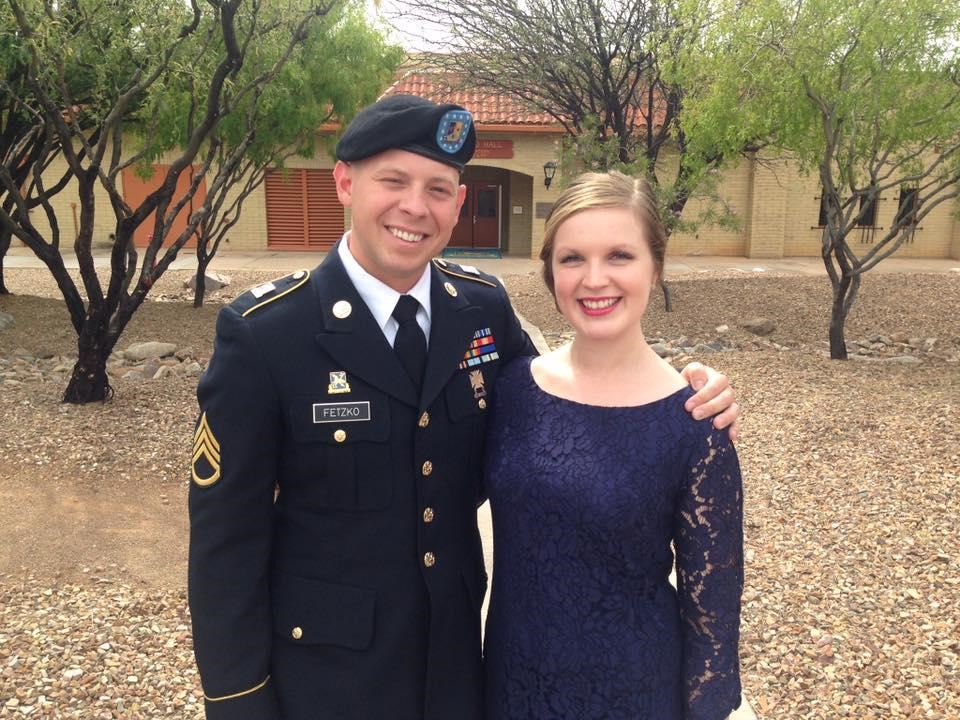 Alexandra D'Angola Fetzko '10
LOBBYIST FOR THE PENNSYLVANIA ASSOCIATION FOR JUSTICE (pakj)
Alex's first job after graduating from E-town was Director of Governmental Affairs for a statewide business association with a penchant for Republican politics. Then she became a contract lobbyist for a few years for a bipartisan public affairs firm in Harrisburg. She credits E-town with nurturing her insatiable desire to learn and advocate for others. "E-town taught me how to ask informed questions and make reasoned decisions," Alex said. "Challenging 'authority' was encouraged to the extent that you were respectful, but most importantly logical." In her current role at PAJ, she promotes a fair and effective justice system. PAJ supports attorneys to ensure that anyone injured by misconduct or negligence can obtain justice. As a lobbyist for PAJ, Alex executes legislative strategy to protect and maintain victims' rights from eroding at the hands of corporate special interests. She has been instrumental in identifying new coalition partners for PAJ, broadening the net of pro-civil justice advocates. Alex also manages the PAJ political action committee, LAWPAC.
Life At E-town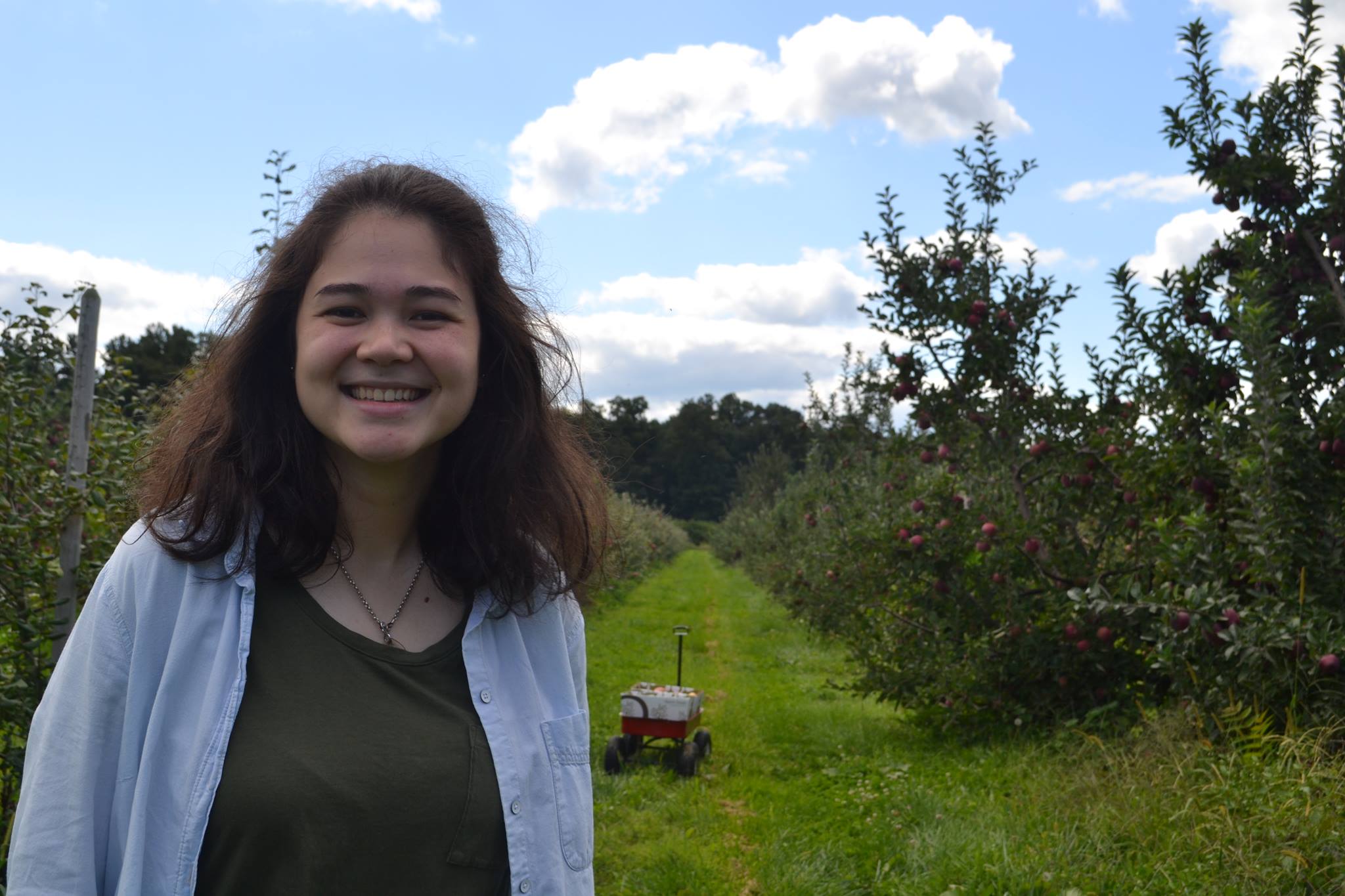 Maya Aphornsuvan '18
Political science major
"Being a Political Science and Religious Studies double major has given me the chance to go out of my comfort zone and learn how to incorporate theories from class into my work. My professors in both departments have gone out of their way to work with me so I can develop a wide variety of skills that have led me to internships at Voice of America and the Embassy of Ireland in Thailand. My professors have become my mentors and everyday I am challenged to find ways to think more critically about myself and the world, which has allowed me to gain a unique set of skills that will stay with me after I graduate."
From the Department of Politics, Philosophy and Legal Studies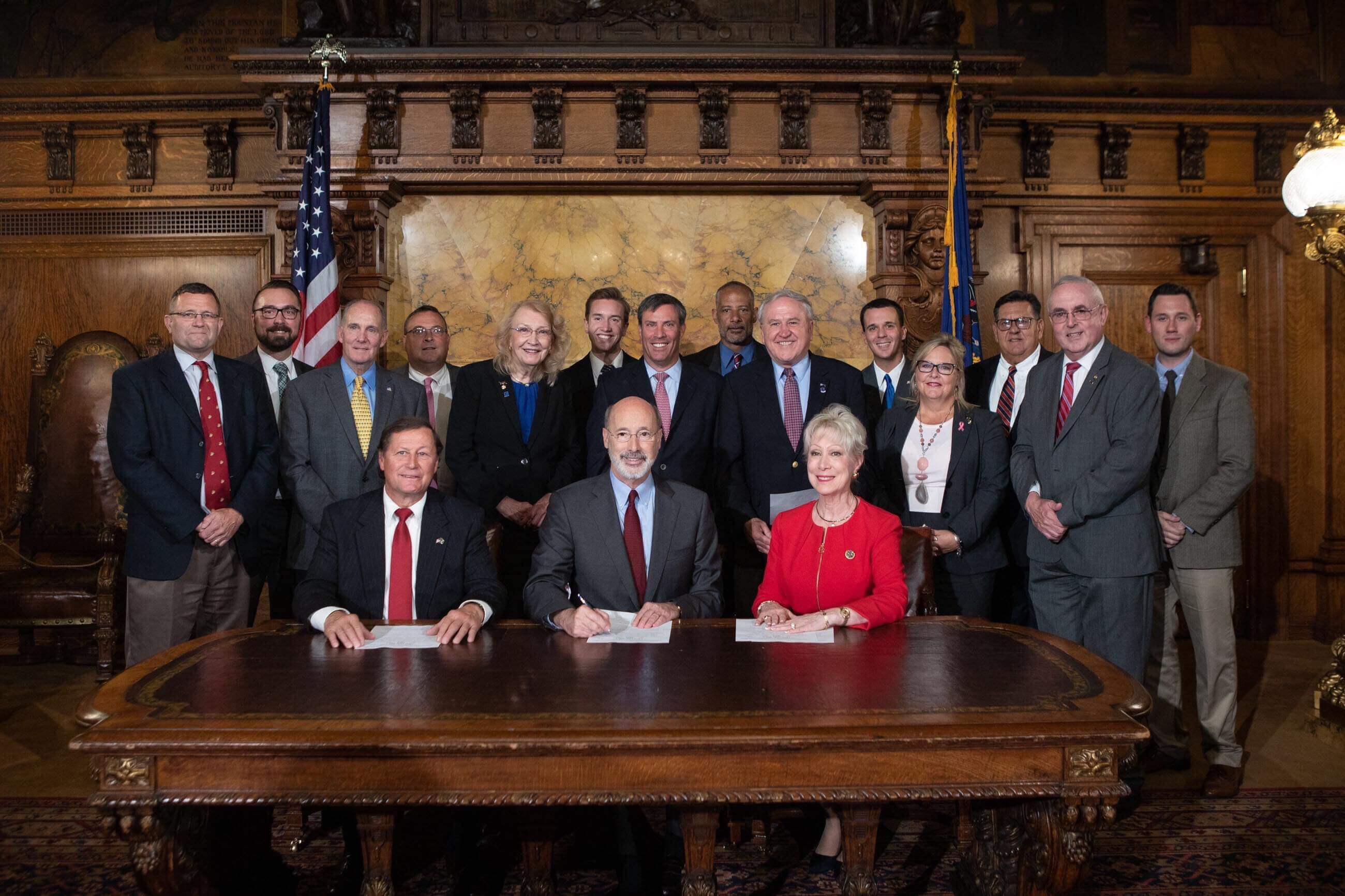 Ceremonial Bill Signing of HB 564
"It's nice to bump into a whole slew of Blue Jays on 'the Hill'" - Kevin Busher '09
Three alums played important roles in making civics testing for middle and high school students a reality. The signing of the legislation was attended by three Blue Jays and a fourth, Representative David Hickernell '83, Chair of the PA House Education Committee, was the catalyst for the bill being signed into law. Beginning with the 2020-21 school year, students in grades 7-12 in Pennsylvania will take, at least once, a locally developed assessment of United States history, government and civics.
The Blue Jays pictured include Kevin Busher '09 (Political Science), now the Government Affairs Manager for Duane Morris Government Strategies and is the lobbyist who worked on the bill for the Joe Foss Institute; Ken Wallace, a current E-town Political Science student who is completing the PA House Legislative Fellowship; and Mike Hillman '06, now Democratic Executive Director, Veterans Affairs and Emergency Preparedness Committee.
Why Study Political Science?
A Bachelor of Arts degree in Political Science leads to exciting careers in federal, state, or local government; international and nonprofit organizations; survey research and polling; electoral politics; journalism; public relations; research; and university and college teaching.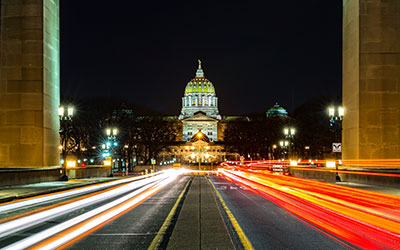 Many of our graduates work in Harrisburg, Pennsylvania, or Washington, D.C., as lobbyists, policy analysts, campaign managers, or directors of nonprofit organizations. For students interested in careers in law, the Political Science degree provides excellent preparation for law school.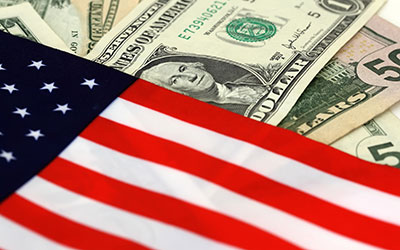 Earning a degree in Political Science is interesting, vocationally fulfilling, and financially advantageous. Nationally, the median annual earnings for Political Science majors with a bachelor's degree is $59,000, and the top 25% earn more than $90,000 per year, according to a 2015 report.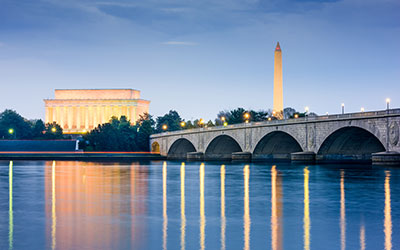 Our curriculum introduces the students to the principal fields of the discipline, including: American government, comparative government, international relations, political theory, public administration, and research methods. Courses are designed to develop writing, oral communication, analytical, and critical thinking skills. Through mentorship from supportive faculty members, practical experience, and thoughtful faculty-supervised research, our students have gone on to win prestigious honors, such as Fulbright awards and Finnegan Fellowships. In fact, more Finnegan Fellows have graduated from Elizabethtown College than any other in the state.
Request Information About Political Science
at E-Town
Student Opportunities Within the Major
We believe real-world experiences present the best learning environments for students and are offered from the first day at Elizabethtown. From faculty-student research projects to off-campus opportunities, such as Model UN and the EU simulations, our students are immersed in political science. Students frequently intern with local community advocacy groups, state government and legislature, lobbying firms, and nonprofit organizations. The learning opportunities that are embraced by our students, open doors for them after graduation.
Elizabethtown Advantage: The Capital Semester
Our Department takes advantage of its geographical location by offering the Capital Semester internship (PS 471), a program in which juniors and seniors immerse themselves in the political climate at the state capital. Students will be placed in interesting positions with a state executive agency, legislator, or a private political organization in Harrisburg, Pennsylvania, and will earn college credit while gaining insight and exposure to politics and public service.
Invested in our Students' Future: Pre-Law Advising
While certainly not the only path available to Political Science majors, law careers interest many of our students. Our pre-law advising program helps prepare students, of any major, for law school by providing guidance regarding coursework, LSAT exam preparation, and by assisting with selection and application to law school.
Active Student Community

Our students are active members of the campus, the community, and the world. Elizabethtown College offers plenty of opportunities for research, a variety of study abroad options, field trips, and interactive classes. Outside the classroom, students will have the chance to participate in departmental clubs and organizations, such as Mock Trial, College Democrats, College Republicans, Pi Sigma Alpha (National Political Science Honor Society), Pre-Law Club, and Young Americans for Liberty. Many of our students are campus leaders — Student Senate officers, editors of the Etownian (student newspaper), and student-athletes.
Our students are active members of the campus, the community and the world. Elizabethtown College has several student organizations, plenty of opportunities for research, a variety of study abroad options, field trips and interactive classes. Outside the classroom, you'll have the chance to participate in departmental clubs and organizations such as Mock Trial, College Democrats, College Republicans, Pi Sigma Alpha (National Political Science Honor Society) and Young Americans for Liberty. Many of our students are campus leaders — Student Senate officers, editors of the Etownian (student newspaper) and student-athletes.
The Department is also closely affiliated with several related interdisciplinary programs: Social Studies Education, International Students, and Pre-Law Advising.