Sociology and Anthropology Internships
The programs of the Department of Sociology and Anthropology prepare our graduates for leadership and service in a complex society. Students learn both conceptual and applied approaches from these disciplines so that they are prepared for a broad variety of career opportunities. As part of the applied approach, the department requires students to complete an internship during their senior year that provides them with practical experience in some aspect of their major discipline and enables them to apply its theory, principles, and methods in a professional context.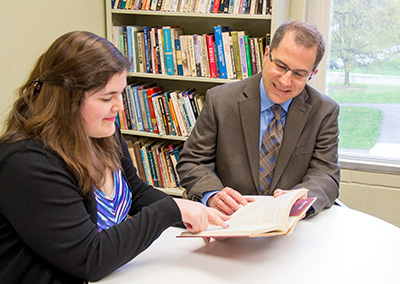 Previous students have secured internships at a variety of locations:
Contract archaeology firms
Museums - state, local, and private
County juvenile/adult probation offices
Local police departments
Substance abuse treatment centers
Businesses and non-profit agencies
Human resource offices
Marketing firms
All Sociology-Anthropology majors must complete an internship in the U.S. or abroad, during any semester of their junior or senior year. Students are responsible for securing their own internships, which may be paid or unpaid, and taken for variable credit. Credits for the internship are determined by the amount of work performed. For an internship of four credits, students must complete approximately 160 credit hours; two-thirds of which must be at the internship site. If the internship site cannot provide the prescribed number of hours, a research paper may be completed for credit. The details of the paper must be agreed upon between the coordinator and the student prior to the start of the internship. For more information, please contact Dr. Elizabeth A. Newell, Internship Coordinator.
Internship Requirements
Previous students have secured internships at a variety of locations:
Contract archaeology firms
Museums - state, local, and private
County juvenile/adult probation offices
Local police departments
Substance abuse treatment centers
Businesses and non-profit agencies
Human resource offices
Marketing firms
Contract archaeology firms
Museums - state, local, and private
County juvenile/adult probation offices
Local police departments
Substance abuse treatment centers
Businesses and non-profit agencies
Human resource offices
Marketing firms