Etown's Strategic Plan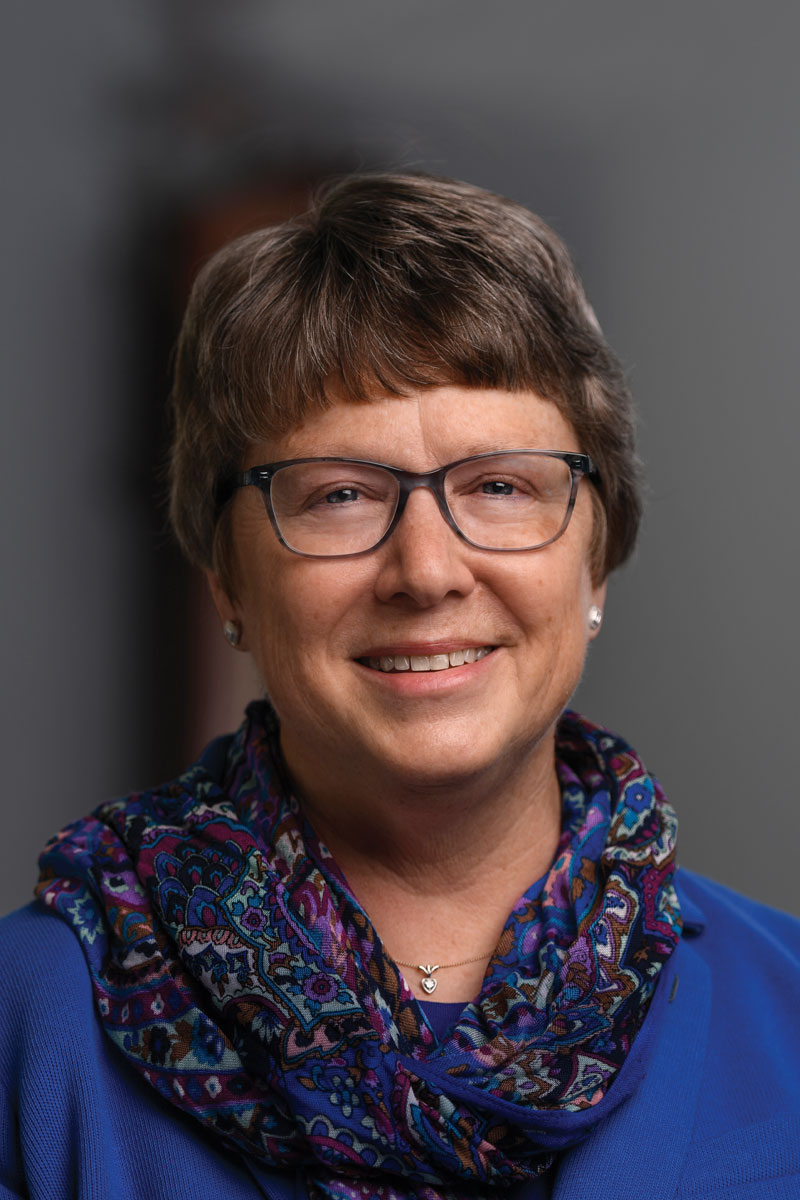 president betty rider
discusses transitional leadership,
growth, opportunity, and the
college's five-year strategic plan.
In January 2022, Elizabeth "Betty" A. Rider was named transitional president by the board of trustees following the announcement that Cecilia M. McCormick, J.D., was resigning to focus on her family and well-being.

"We chose the term 'transitional president' to communicate President Rider's role over the next 18 months as furthering the momentum and outstanding accomplishments we've already achieved at the institution over the last three years," Elizabethtown College Board of Trustees Chairman Ed Lovelidge '82 said.

It was a natural fit for the longtime Provost and Senior Vice President for Academic Affairs (SVPAA). President Rider brings more than 30 years of institutional knowledge to the role and is a graduate of Gettysburg College and Vanderbilt University, and completed Harvard's Institute for Educational Management.
"We are reaching a pivotal moment at the institution as we celebrate tremendous growth and success and launch our new five-year strategic plan with its focus on dynamic and relevant education for all learners, inclusive excellence, and sustainable growth."

— ELIZABETH "BETTY" A. RIDER
Rider was a member of the Senior Leadership Team that has helped to lead as the institution's enrollment increased by more than 10 percent for two consecutive years; launched the institution's new marketing and branding; opened the Bowers Center for Sports, Fitness & Well-Being facility; and created strategic initiatives toward developing long-term financial stability.

As provost and SVPAA, President Rider specifically restructured academic programs, formed the creation of Schools at the institution, established new five-year programs in Physician Assistant (PA) Studies, Registered Nurse to Bachelor of Science in Nursing (RN to BSN), and expanded the College's renowned Occupational Therapy (OT) program.

Over the past year and a half, Rider has led the academic side of the house with other engaged campus leaders to collaborate in a joint effort to boldly pave the way for the creation of the community's new five-year strategic plan, which was adopted late last fall by the board of trustees.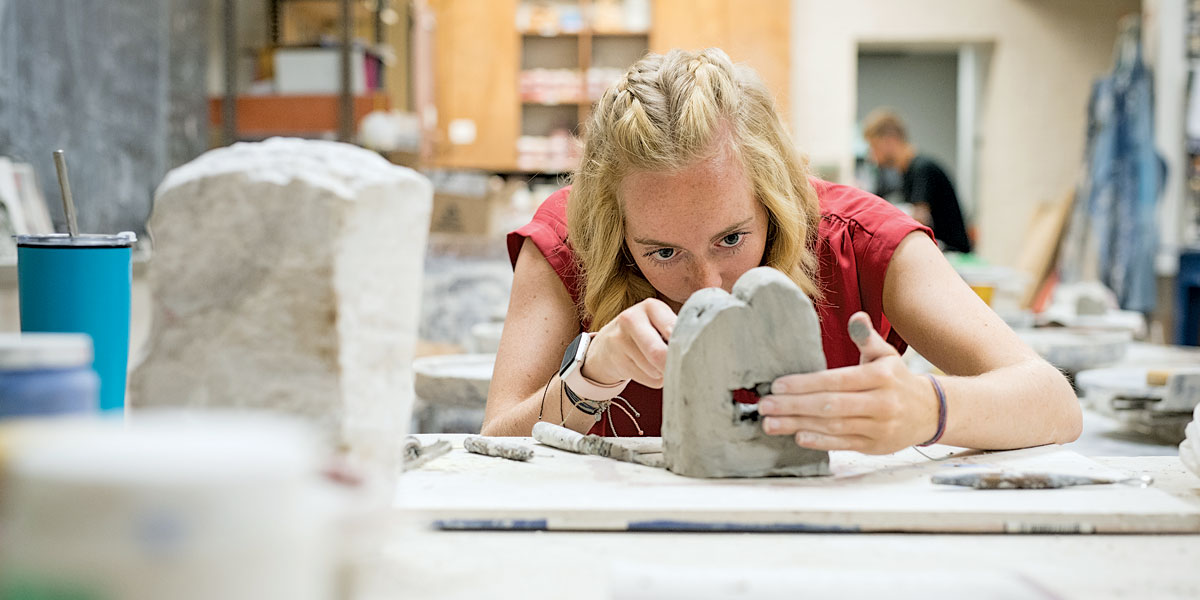 dynamic and relevant education
Promote a dynamic academic environment to support outstanding student outcomes that develop lifelong reflective learners and socially responsible citizens who bring value to their community and workplace.

Example: Answer workforce needs and, at the same time, build human beings to their highest potential to contribute to the local community.

By developing a core curriculum that capitalizes on the transferrable skills of Etown's liberal arts foundation, the strategic plan has goals to offer students optimal opportunities to shape their careers through impactful work here in our local community and out in the world.

Through this focus on academics, the College intends to launch new or expanded programs that better meet student and employer demand, including more accelerated degree program offerings and the option of micro credentialing to increase professional development opportunities.

Innovative, dynamic, and advanced pathways will be developed to help Etown students excel by providing a more holistic game plan toward career options. The College will also aim to offer more hands-on, experiential learning opportunities on- and off-campus to enhance students' professional skills and lifelong knowledge.

To increase the equity and accessibility of an Etown education, the plan proposes determining an appropriate mix of course learning modalities—online, on-campus, and hybrid—to suit students' changing needs. The College also seeks to enroll more students from non-traditional geographical markets and marginalized communities, as well as first-generation learners.

The end goal of an Etown education is a fulfilling and stimulating job that contributes to the global citizenry. To achieve this mission, the Career Development Center will expand it external focus on strong corporate and organizational partnerships and improved processes to increase postgraduation placement rates. The College also aims to increase its six-year graduation rate to 80 percent by 2026.