7:30 p.m. Thursday, November 7, 2019
Leffler Chapel and Performance Center
The Carlos R. and Georgiana E. Leffler Memorial Lecture, created by Linda '67 and Patrick Castagna, honors the legacy and contributions of Mrs. Castagna's parents, who greatly enriched Elizabethtown College and the community during their lives. Through the endowed Leffler Memorial Lecture Fund, the College presents speakers of national and international renown who enhance the educational experience for our students and create meaningful public dialogue.
Valeisha Butterfield Jones, 2019 Leffler Lecturer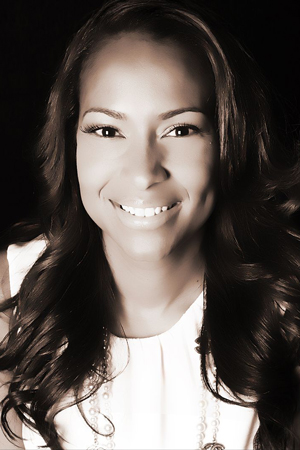 Valeisha Butterfield Jones is the Global Head of Women & Black Community Engagement at Google, where she is responsible for driving systematic and measurable change to create an inclusive work culture. She also focuses on enhancing equal opportunities at the company for women and African Americans. In addition to her work at Google, Butterfield Jones is the co-founder and CEO of the Women in Entertainment Empowerment Network (WEEN), a non-profit that provides leadership development and career placement programs while striving to promote positive images of women in society.
An award-winning activist and executive, Butterfield Jones formerly served as the National Youth Vote Director for President Obama's 2012 reelection campaign, in the Obama administration as the Deputy Director of Public Affairs for the International Trade Administration, as the Executive Director of Russell Simmons' RUSH Communications, and as the National Director of Diversity and Inclusion for the Alzheimer's Association. She started her career as the Executive Assistant to the President of HBO Sports after graduating from Clark Atlanta University in 2000.
Butterfield Jones has been recognized by Forbes Magazine, Elle Magazine's Top 10 Women to Watch, Essence Magazine's Top 40 under 40, Ebony Magazine's Power 100, TheRoot100, and Glamour Magazine, among others. She is the author of The Girlprint, a career mentorship guide for young women.