7:30 p.m. Thursday, November 30, 2017
Leffler Chapel and Performance Center
The Carlos R. and Georgiana E. Leffler Memorial Lecture, created by Linda '67 and Patrick Castagna, honors the legacy and contributions of Mrs. Castagna's parents, who greatly enriched Elizabethtown College and the community during their lives.  Through the endowed Leffler Memorial Lecture Fund, the College presents speakers of national and international renown who enhance the educational experience for our students and create meaningful public dialogue.
"Aiding Peace in the Face of Conflict: Ideas for Activism"
Because no child should be part of war. Ever. That's the philosophy of War Child, an organization whose North American branches were founded by award-winning humanitarian Dr. Samantha Nutt. War Child's mission is to support thousands of children and families, worldwide, who are a fallout of war. Through protection, psychosocial interaction, job training and access to legal assistance, War Child works to help these children and families recover from their experiences and give them the confidence and opportunity to build a brighter future for themselves and contribute to a peaceful future for them and their communities.
Dr. Samantha Nutt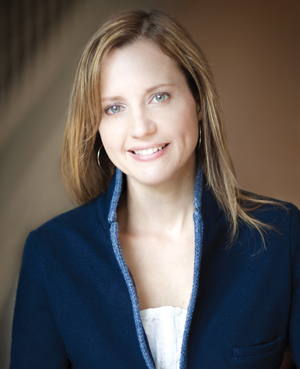 Dr. Samantha Nutt, founder of War Child USA and War Child Canada, has worked with children and families at the frontline of the world's places of crises such as Iraq, Afghanistan, Sierra Leone and Darfur.
In her two-decade career, the author and doctor became a leading authority on current affairs, war, international aid and foreign policy. She's appeared on NBC Nightly News, BBC World Service, WGN-TV and radio, America's Radio News Network and NPR. She is a foreign affairs panelist on CBC's "The National" and has been published by TED-Ideas, Reuters, The Globe and Mail, National Post and Huffington Post.
Nutt graduated summa cum laude from McMaster University, earned a master's degree with distinction in public health from University of London and holds a fellowship in community medicine from Royal College of Physicians and Surgeons of Canada. Nutt is certified by the College of Family Practice and completed a sub-specialization in women's health through the University of Toronto.