My HR Central
My HR Central is a confidential portal providing employees with their personal employment information right at their fingertips. Employees will be able to access the new My HR Central portal through Jay Web simply by entering their Network User ID and Password (your computer login).
How do I get to "My HR Central" in JayWeb?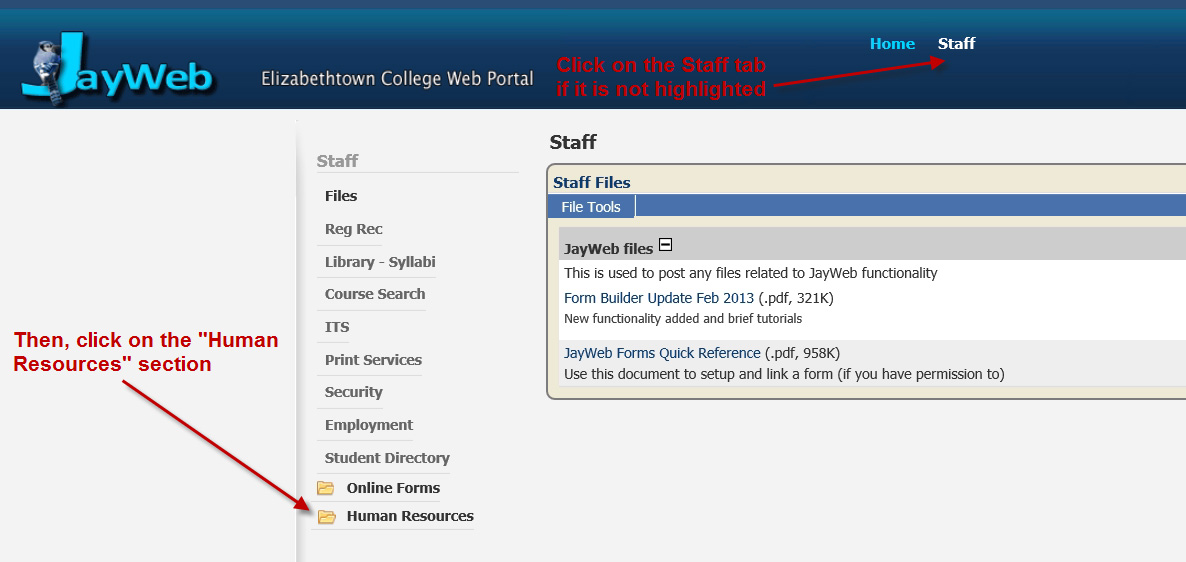 How do I get to "E-Pay" in JayWeb?