A Private College Experience at a State School Price
The President's Promise of Affordability is a commitment to those first-year students admitted for fall 2018, who are awarded Presidential Scholarships. The Promise we will make is that the net cost at Elizabethtown for the first year will be lower than or comparable to the "sticker price" assessed for in-state residents at one of the three large state-related universities in Pennsylvania.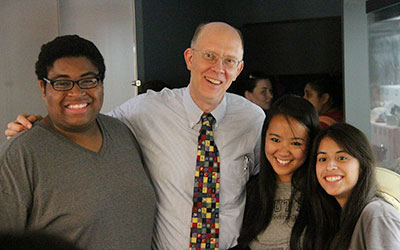 Elizabethtown College provides significant financial aid to students each year, based on financial need and academic scholarship. For the 2017-2018 academic year, 97% of the entering first-year class received some grant or scholarship funding from the College with an average award of $28,873. In addition to our efforts to bridge the gap between cost and family contribution, we also seek to reward academic achievement through our Presidential Scholarship program.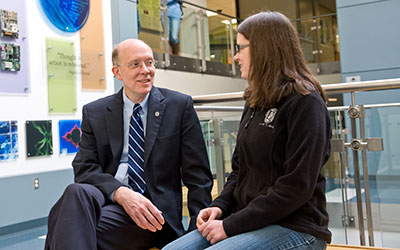 For the students who receive the Presidential Scholarship, we will seek to neutralize the first year cost difference between what a Presidential Scholarship recipient will pay at Elizabethtown vs. the cost for tuition, fees, room and board charged at the state-related universities in Pennsylvania: Penn State, University of Pittsburgh and Temple University.
Our goal is to provide a starting point for students that neutralizes the difference between their cost at E-town after the Presidential Scholarship vs. the sticker price that entering first-year students see at the three largest state schools. The Presidential Scholarship award amount will be renewed at that same amount for a combined maximum of four years.