Ordering Transcripts 
Elizabethtown College has appointed The National Student Clearinghouse as the designated agent for processing and sending official online/electronic transcripts on behalf of Elizabethtown College. The PDF transcript that is produced using this service contains the identical information as the printed transcript and can be certified as unaltered by uploading the file to the company's website that is provided during the delivery process.  The National Student Clearinghouse has been granted the authority to deliver all such electronic transcript requests on behalf of Elizabethtown College and respond to any inquiries regarding the transactions.
Keep in mind the following when ordering a transcript:
Official Transcripts will NOT be released for any student or alumni with a financial obligation to Elizabethtown College. If the student or alumnus elects to place a transcript request through the Credentials Inc electronic transcript service prior to addressing a financial obligation, the transcript request will be classified as pending for 30 days after this time the request will be cancelled.
Currently enrolled students may obtain an unofficial transcript through JayWeb .   Students may also request an official paper transcript through JayWeb using the Transcript Request Form under Online forms.
Former students, or Alumni, may request your transcript using the Official Paper Transcript form below directly through the Office of Registration and Records, or you may also chose online ordering through the National Student Clearinghouse. 
ALL official transcript requests are completed by members of the Registration and Records Office at Elizabethtown College during  normal business hours.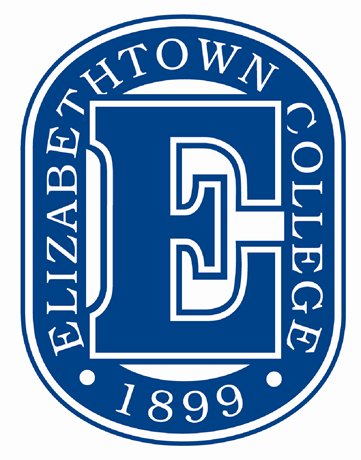 Elizabethtown College
Ordering paper transcripts through the Office of Registration and Records.
Currently enrolled students (or recent graduates) can view or print an UNOFFICIAL TRANSCRIPT using their  JayWeb account. 
Log into JayWeb (using secure credentials)
Using left navigation, select "Academics" then "Unofficial Transcript"
Scroll to the bottom of the page and select "Printer Friendly Unofficial Transcripts.
Students (or recent graduates) with active JayWeb accounts have the option of ordering an official transcript by logging into your secure JayWeb account, selecting the "student tab" then "Online Forms" followed by "Transcript Request".
Alumni or Visiting Students  should download and fill out the  Official Paper Transcript Request Form (blue button below). You can email, fax or mail the form to Registration and Records using the information in the upper right corner of the request form. There is no charge for any paper transcript sent through the United State Postal Service.
Official Paper Transcript Request Form
You can pick up a form in the Registration and Records Office located in Zug Memorial Hall, room 210, during normal business hours. Photo Identification is REQUIRED.

Elizabethtown College has authorized the National Student Clearinghouse to provide transcript ordering via the internet.
The National Student Clearinghouse (NSC) 
https://tsorder.studentclearinghouse.org/school/ficecode/00326200provides an online ordering service for Elizabethtown College students and alumni 24 hours a day, 7 days a week.  Orders placed after hours will be processed on the next business day by the Office of Registration and Records.  Online transcript requests submitted while we are closed for holidays will be processes in the order they were received when our office reopens.
Ordering an Online Transcript Through NSC
The NSC site will walk you through placing your order, including delivery options and fees.  You may order as many transcripts as you like in a single session. 
CONSENT TO RELEASE :  Alumni and students electing the online service will be REQUIRED to authenticate yourself through a "Consent to Release" form.  This consent is required to adhere to federal regulations relating to your academic record.  Please chose "Sign Paperless Consent Form" to expedite your transcript delivery.  You will be requested to provide a credit card payment, the online service provides e-mail and text options for notification once orders are received and processed by the Office of Registration and Records.
If you need help or have questions about the National Student Clearinghouse transcript ordering service, contact them directly at 703-742-4200.