Criminal Justice 
Your Mission. Your Success. 
Bachelor's in Criminal Justice
From the courtroom to corrections facilities, in today's society, there's a growing demand for professionals in the criminal justice field. In this flexible, accelerated bachelor degree program offered by Elizabethtown College School of Continuing and Professional Studies, you'll explore the legal and criminal justice systems, learn about law enforcement and investigations, and delve into what issues could cause people to commit crimes. You'll round out your experience with electives that fit your interests—from organized crime to forensics. If you're looking to begin a new career in this field—or hoping to advance in your current role—a bachelor's degree in criminal justice from Elizabethtown College will prepare you well and to model E-town's motto "educate for service".Request Info arrow_right_alt Apply Now arrow_right_alt
Program Formats:

Online

Classroom

Blended
Credits Required:
125
Cost Per Credit:
$555
Program Outcomes
Synthesize knowledge of theory and research within the criminal justice field.
Discuss the historical development of the criminal justice system.
Apply criminal law to real-life case studies.
Analyze the roles and functions within the criminal justice system.
Articulate the chronology of processes that are the responsibility of various criminal justice agencies.
Demonstrate a respect of diversity in criminal justice as it pertains to race, ethnicity, age and socioeconomic status.
Analyze the ethical decision making process inherent in the field of criminal justice.
Present a comprehensive system analysis of the primary components of the criminal justice system.
Criminal Justice Degree Requirements
Accredited by the Middle States Association for Colleges and Secondary Schools, the bachelor's degree from Elizabethtown College requires 125 credit hours of academic work. Degree candidates must take at least 30 of their last 60 credits from Elizabethtown College. Credits from Elizabethtown must include at least 15 credits in the major; nine of them must be 300-400 level criminal justice courses. Students can also consider adding a minor from any of the programs offered through SCPS such as Business Administration, Behavioral and Addictions Counseling, Human Services or Information Systems.
Are you ready to accelerate your career? Get started now with a bachelor's degree in Criminal Justice from Elizabethtown College.
Career Outlook
Years of Experience for Job Postings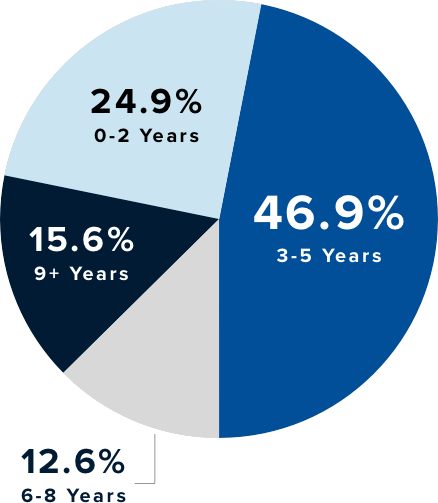 Career Opportunities for Graduates:
Police Officer
Corrections Officer
Security Manager
Security Analyst
Investigator
Loss Prevention Manager
Projected Regional Job Growth
7.2%
through 2026
Source: Burning Glass Technologies ©
Where Our Graduates Work:
Pennsylvania State Police
Northern Lancaster Regional Police
Department of Corrections
Magisterial District Court
Securitas I definitely think a degree is helpful in making you well-rounded. It makes a huge difference when you list that on your resume; it says something about you. And your earning potential is greater.
When I decided to go back to earn my bachelor's degree, E-town offered me the ability to work at my pace. The program was very accommodating and the instructors were flexible and understanding of my needs working full-time as a single mother.
Each facilitator excels your knowledge and skills. The professors teach relevant material that you can apply in your current job immediately.
I wanted to make a difference and make an impact in my career. I built my foundation through the Elizabethtown College program. I also wanted to give my kids an example of a role model to give them the motivation to pursue their goals. Meet Your
Lead Facilitator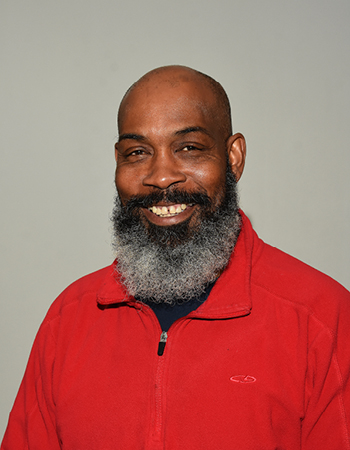 Steven McDaniel
Steven McDaniel served as a member of the Pennsylvania State Police for over twenty (20) years rising to the rank of Major. Acting in numerous leadership roles throughout his career, Steve was the commanding officer of two different troop commands, and retired as the commanding officer of Area 1 (including State Police operational command of 11 Pennsylvania counties and the Pennsylvania Turnpike).
Under his leadership, the Pennsylvania State Police established the "Watch Center" providing 24-hour, 365-day information collection, fusion and dissemination to coordinate public safety activity state-wide.
Steve earned a bachelor of professional studies (criminal justice) at Elizabethtown College through the EXCEL Program and a master's in business administration from Eastern University.
Steve has served as an affiliated faculty member at Elizabethtown College since 2009 and is currently the lead criminal justice facilitator for the School of Continuing and Professional Studies. He is actively involved in developing new curriculum and transformational methods of learning delivery. He enjoys facilitating courses in race and ethnic relations and multicultural communications. It is here that Steve believes understanding of self and others leads to transformational knowledge.
Steve and his wife Lori live in Harrisburg, PA. He volunteers his time advocating for victims of Child Abuse as an active member of Bikers Against Child Abuse.
We're here to help. Tell us more about yourself and what you are looking for. We'll get you the information you need right away.
Request Information