Job Shadowing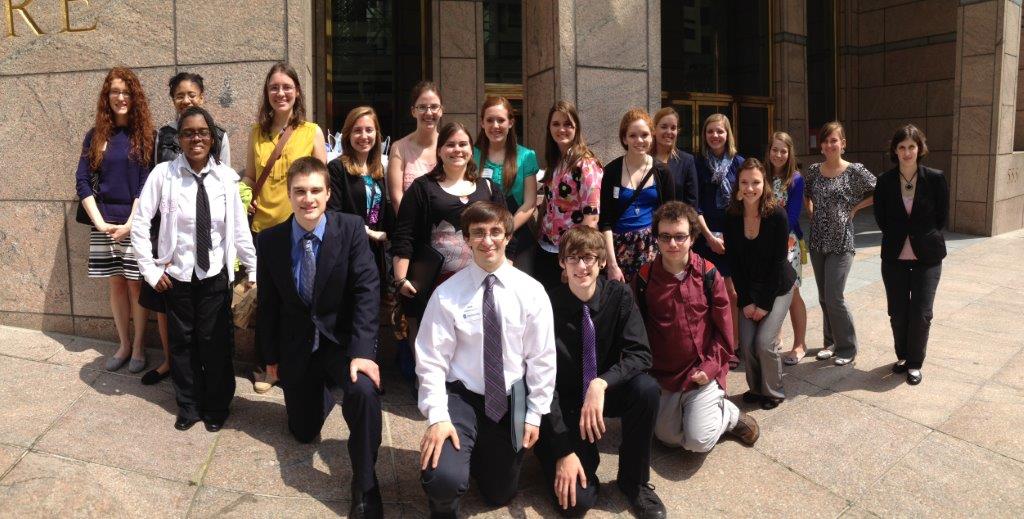 Job Shadow Day, Washington, DC, Spring 2013
Job shadowing provides a unique and engaging experience for students to visit a company and shadow an employee working in an occupation of interest.  Students are able to observe the day-to-day responsibilities of specific occupations to further discern their interest in that career path.
If you are interested in job shadowing, then consider the following:
What are your career goals?  What types of careers are you interested in?
What career would you like to learn more about?
What questions do you have about that career? (be willing to ask these questions during your job shadow experience)
Job Shadow Day 2014
This year's Job Shadow Day will be Wednesday, April 9th in the greater Philadelphia area. Program is open to all sophomore students. However, only 20 applicants are accepted (first come first serve). We match students with a host in an area of career interest and provide transportation.
Attend one of the following sessions in BSC 211 to find out more:
Tues, Feb 11 at 12pm
Thurs, Feb 13 at 3pm
Mon, Feb 17 at 12pm                                            
You can fill out an application at any of these sessions or access it here:
Job Shadow Application
. This can be emailed directly to
Mary Krikorian
or delivered to Career Services in hard copy form. 
Contact Career Services to find out more information about job shadowing opportunities.