Job Shadowing
---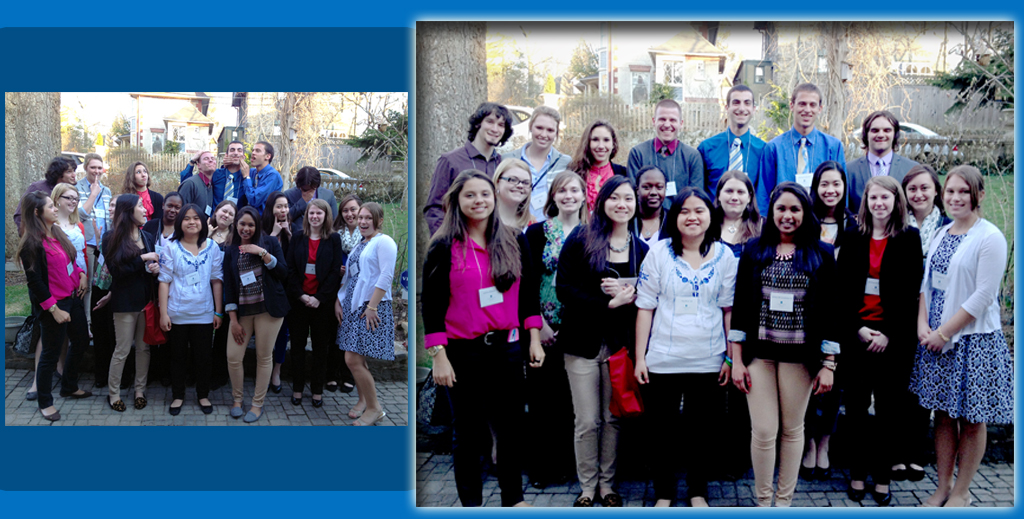 Job Shadow Day, Philadelphia, Spring 2014
Job shadowing provides a unique and engaging experience for students to visit a company and shadow an employee working in an occupation of interest.  Students are able to observe the day-to-day responsibilities of specific occupations to further discern their interest in that career path.
If you are interested in job shadowing, then consider the following:
What are your career goals?  What types of careers are you interested in?
What career would you like to learn more about?
What questions do you have about that career? (be willing to ask these questions during your job shadow experience)
Job Shadow Day
The Blue Jay Job Shadow Day is open to all sophomore students, and will provide the opportunity to:
Spend the day with a professional in a career field of interest
Observe, interact, and ask questions that will assist you in learning more about a potential career area
Attend a networking reception with E-town alumni and staff
After being matched with an alumnus/alumna in your field of interest, you will be transported to your shadow site for a one-day professional job shadow experience followed by a unique networking opportunity.
All participants must attend an informational meeting, complete an application, and participate in a networking session prior to the Job Shadow Day. 
 For additional information, contact: Mary Krikorian in Career Services, krikorianm@etown.edu                or 717-361-1206.
CareerConnect
The Lancaster Chamber Provides Students With Real World Experiences through CareerConnect.
"CareerConnect is an online career exploration database designed for students to connect with business professionals for job shadowing, mentoring, internship opportunities and more."  
Learn more about CareerConnect.