Commencement 2023
Congratulations graduates of the Class of 2023! Elizabethtown College held its 120th Commencement Ceremony on Saturday, May 13, 2023 at 10 a.m. in the Dell, which served as a remarkable celebration of the accomplishments of both traditional students and School of Graduate and Professional Studies students. You can view elements from the ceremony and the events surrounding Commencement below.
View the 2023 Commencement Program
View the 2023 Commencement Honors
Commencement 2023 Recap
Check out some of the highlights from our 2023 Commencement below!
2023 Commencement Speaker
Pete Gurt
Milton Hershey School President
---
A 1985 alumnus of Milton Hershey School, President Gurt has devoted himself as an accomplished academic administrator reaching the highest enrollment in school history with 2,189 students during the 2019-20 academic year, implementing three state-registered pre-apprenticeship programs, launching the first in the state in 2017-18, and receiving full-accreditation by the Commission on Accreditation for Law Enforcement Agencies in 2017. MHS was the first pre-K through 12th-grade residential school to receive the international honor.
Gurt became the 10th president of Milton Hershey School in 2014, previously working in various academic administrator and leadership roles at the school including senior vice president and chief operating officer. President Gurt received a bachelor's degree in business administration from Temple University and continued his education at The Pennsylvania State University where he earned a master's degree in education. He serves on the Commission for Accreditation for the Pennsylvania Association of Independent Schools. President Gurt resides in Hershey with his wife, Jane Gurt, a 1983 alumna of Elizabethtown College.
Read More About Pete Gurt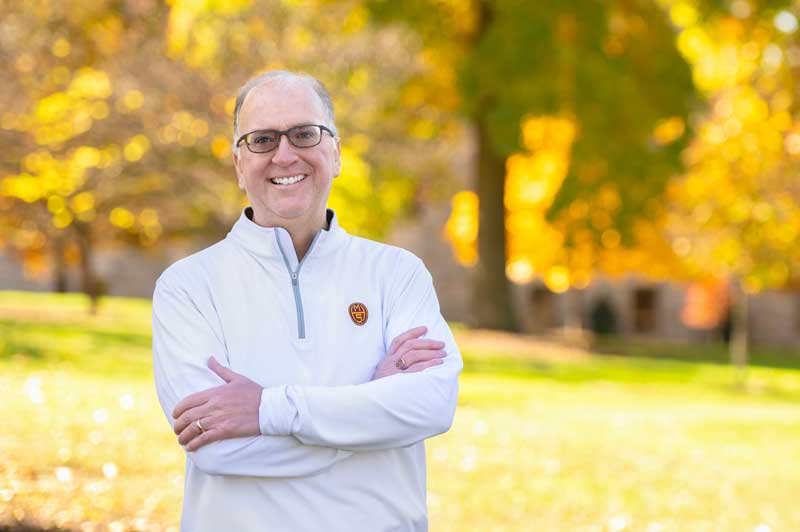 "The ongoing legacy of Milton and Catherine Hershey is an extraordinary story for all, and I am honored to share how we have continued to accelerate the Hershey's generosity with the Elizabethtown College community. I'm hopeful the graduates will feel inspired to take their intellect and creativity and use it to ignite innovation and impact as they make their own mark in the world."
-Milton Hershey School President Pete Gurt
Frequently Asked Questions
Post-Commencement FAQ
Diplomas will not be included in the diploma case handed to graduates on stage. Rather, the case includes a commemorative Elizabethtown College photo. Diplomas will be mailed to students following the ceremony, once final grades are calculated.
Graduates participating in Commencement will need to depart their college housing by 6 p.m. on Saturday, May 13.
Non-graduating students will depart by 10 a.m. on Thursday, May 11, or 24 hours after their last in person final.
RA's will depart by 3 p.m. on Sunday, May 14.
Students will be provided with the option to request a late stay, via a form that will be emailed to all graduates.