Bachelor of Science in Biology
The Department of Biology at Elizabethtown College offers a research-grounded curriculum with opportunities to pursue studies in a wide variety of biology-related fields.
Small class sizes, even in the first semester, hands-on lab experiences, field work and research opportunities prepare you for the world beyond college, whether you are interested in pursuing graduate school, medical school or finding a rewarding job!
A degree in Biology prepares you for graduate school and the workforce by giving you the skills to observe, interpret and analyze the world around you. While in the Department, you'll have the opportunity to engage in faculty-supervised research, study abroad, internships and apply your classroom learning to solve community problems. You'll make connections every day between what you learn and how you can use your skills to advance in your field.
Within the Biology major program, you can choose from four concentrations to target your career aspirations:
Biological Sciences Concentration: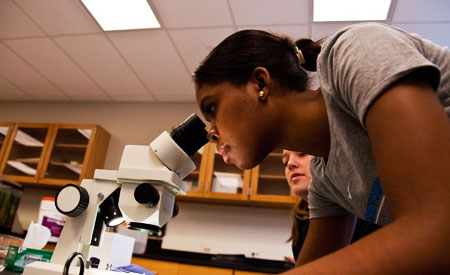 Prepares the student for a biologically-related profession or for graduate school. By learning to design and carry out experiments, understand ethical scientific practice, analyze data and develop proficiency with lab equipment, you'll be prepared for your next step after graduation.
Pre-Medicine Concentration: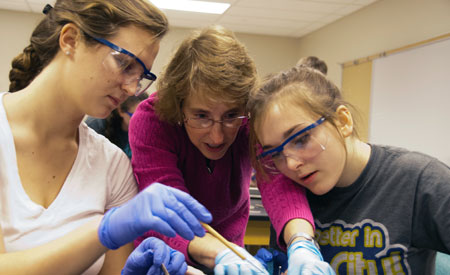 Prepares the student for entry into professional schools of medicine and related fields such as allopathic medicine, osteopathic medicine, dentistry, veterinary medicine, optometry and podiatric medicine. Students learn human anatomy through hands-on work with cadavers. This experience makes a Biology degree from Elizabethtown College distinctive and prepares students for graduate programs in healthcare.
Allied Health Concentration: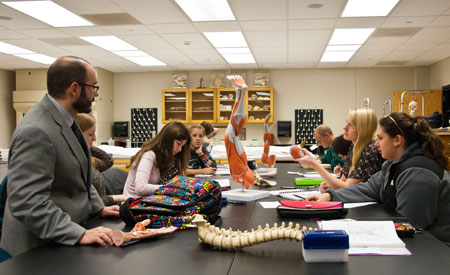 Prepares the student for entry into the professional allied health science programs such as physical therapy, nursing, physician assistant, nurse practitioner and other professional health fields through cooperative programs. In this program, students will also gain hands-on experience in the cadaver lab on campus. Students use cadavers to enhance their preparation for healthcare professions.