Bachelor of Science in Environmental Science
Interested in studying environmental issues, biological sciences, and interactions between people and the environment? A Bachelor of Science in Environmental Science at E-town College could be the perfect course of study for you!
In this program, you will learn the "hard science" necessary to solve environmental problems while developing the skills to interpret those problems in terms of the larger social, political and economic context. In addition to providing you with a solid grounding in basic principles, our curriculum also exposes you to the application of those principles through research, community-based learning experiences, and internships.
As a part of the curriculum, you'll take a variety of classes in: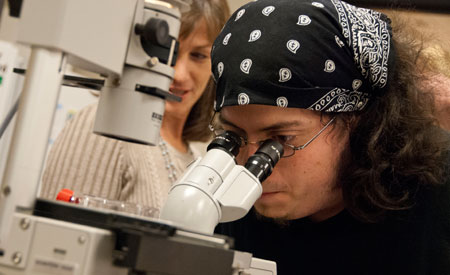 ecology
chemistry
physics
math
Additionally, you'll have the chance to participate in: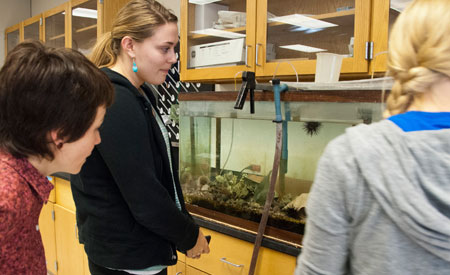 faculty-supervised research
complete internships
support local community organizations through volunteer projects
What can you do with a degree in Environmental Science?
The undergraduate curriculum prepares you for entry-level positions with environmental firms, industry or government agencies that require knowledge of environmental principles and methodology, as well as for entry into graduate environmental programs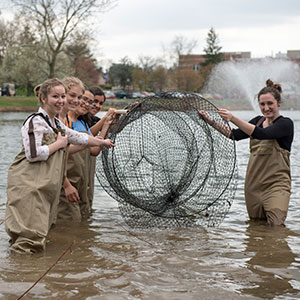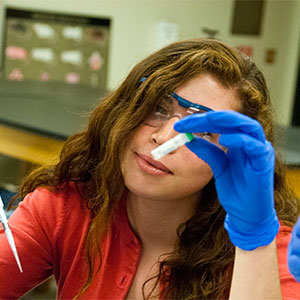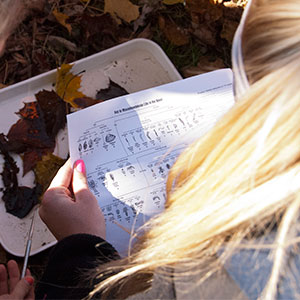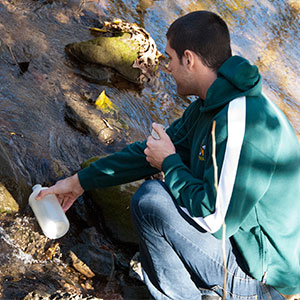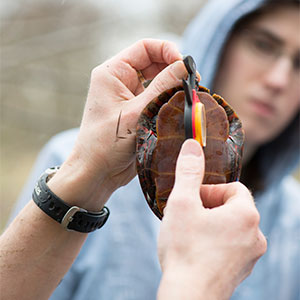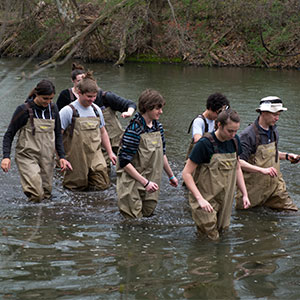 As a part of the undergraduate program, our students are encouraged to participate in a variety of both on- and off-campus experiences, including studying abroad! Students from the Department of Biology have been afforded the opportunity to not only study abroad, but also to live in locations and attend classes which support their academic interests. Our students have studied in places such as Australia, New Zealand, Germany, Ecuador, Japan and Tanzania! Through on campus clubs and organizations, you will be able to explore and broaden your academic interests.
We believe in practical experience, superior classroom education, and opportunities for application of your learned skills through internships and independent research. In our Department, you'll also find frequent invitations to join faculty researchers on out-of-the-classroom field experiences to deepen your understanding of environmental science and the impact of human activity. In fact, our previous students cite our focus on research as an important factor in securing employment after graduation.