Why study a foreign language?
The benefits to learning a foreign language are virtually endless. As the world becomes more interdependent in its economics and politics, the person who is competent in another language and comfortable in another culture is in more demand. The skills you master as you communicate in another language -- capacities for analysis, memory, interpretation, multicultural sensitivity -- transfer easily to any field or occupation. Your proficiency in a foreign language will enhance your opportunities for employment in such fields as education, international business, global communications, public relations and corporate media, law enforcement and environmental science.
From the Department of Modern Languages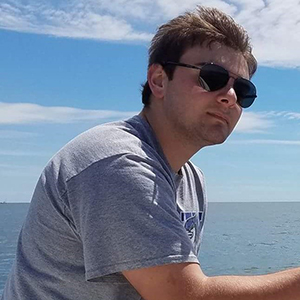 Quinten Yonkers '19
Japanese Major and International Studies Minor
Quinten Yonkers '19, a Japanese major and international studies minor, was awarded the Freeman-ASIA Scholarship. He will hone his Japanese language skills and learn more about the culture as he studies abroad at Kansai Gaidai in Osaka, Japan, this fall. "One thing I love about being in a country is experiencing the culture through many different ways such as different traditional events and trying different foods."
 The Department of Modern Languages at E-town offers five language majors:
Flexible Enough to Study Multiple Fields
Study one language or two, or even double major! The majority of our majors double-major or minor in another discipline such as Education, International Business, International Studies, Political Science, Communications or History. Modern Languages enhances these majors nicely, as more and more industries have far-reaching objectives.
Study Abroad for a Full Year
Thrive in another culture when you spend a year studying abroad! This will not only give you the chance to practice your language skills, but also to build your socio-cultural awareness, writing, reading and listening skills. While you are studying abroad, you will also take in the scenery and historic and cultural landmarks, and get to experience life in another country! All of your financial aid from E-town College accompanies you to help keep costs manageable.
Opportunities for Language Immersion on Campus
Student employment positions as student assistants and language tutors in the Center for Student Success are available to Modern Language majors. In addition, the Center for Global Understanding and Peacemaking, the Office of Study Abroad, Residence Life, and the Office of International Student Services host programming of international interest, and the Center for Civic and Community Engagement offers volunteer opportunities such as ESL tutoring.
Experienced Faculty
Our full-time faculty members have considerable professional and teaching experience. Their fields of interest include literature, culture, film, bilingual education, teacher education, romance philology, literary translation, foreign literature pedagogy, and language teaching methodology. Our faculty are actively involved in professional organizations, and regularly present papers at conferences and publish work in their respective fields.
Our Graduates Succeed
Modern Language graduates pursue a variety of career paths. Our alumni span a variety of fields, working as teachers, professors or legal assistants, or in numerous industries such as sales and manufacturing. Many have joined organizations such as the Peace Corps or Teach for America. Our students have also enrolled in graduate studies at schools such as George Washington University, Pepperdine University, the University of Pennsylvania, and the Graduate School for International Education. Our alumni also include winners of the prestigious Fulbright Scholarship.