Turn Your Interest Into a Major
Would you like to leverage your personal fascination with anime, K-pop and other forms of Asian culture into a major? With an Asian Studies major, you'll dig into the cultures you love while developing language skills in Japanese, Chinese, or Sanskrit. You'll immerse yourself in worldviews, interdisciplinary electives, and a culminating internship or study abroad experience.
Study Dharma traditions, Indian philosophy, and religious studies with a leading international scholar, Dr. Jeffery Long. Study Japanese, Asian cultures, Japanese art and aesthetics, and anime with Dr. Mahua Bhattacharya. immerse yourself in Japanese language study and participate in Japanese language tables with Dr. Nobuaki Takahashi. Or, study Asian worldviews through art, politics, music, and history with other faculty across Etown's campus.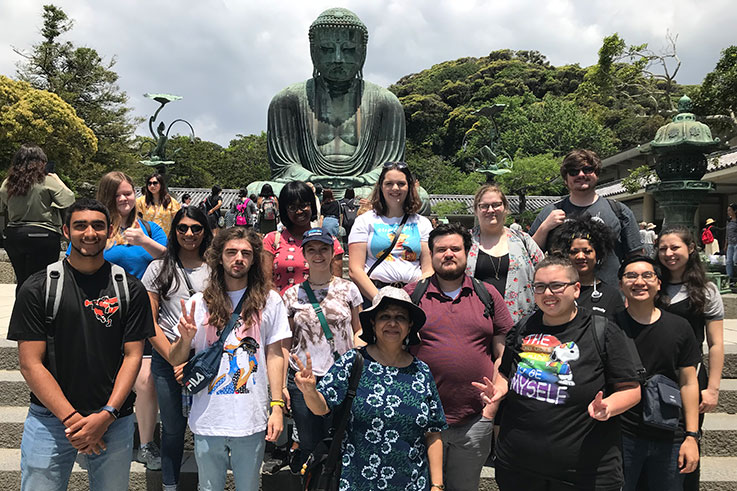 What can I do with a degree in Asian Studies?
Your Asian Studies major at Etown will make you the expert on Asian cultures needed by businesses, nonprofits, and government agencies. Our students find positions in policy work, advocacy, business, software development, and writing. Others go to graduate school in the United States or abroad. You could continue the adventure by teaching English in Japan as part of the Japanese Exchange and Teaching (JET) program.
Internship Opportunities
The Asian Studies major at Etown includes study abroad and an internship as parts of the curriculum. You can work with an internship coordinator to find the right internship experience for you, either here in Central Pennsylvania or during your study abroad experience.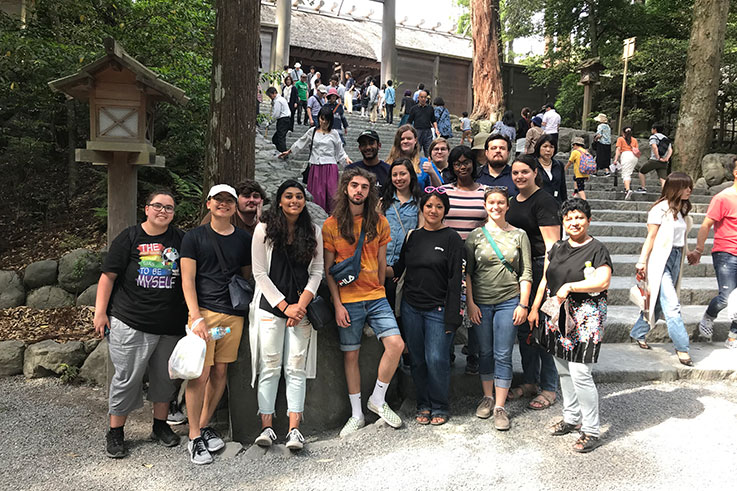 Flexible Major
The Asian Studies major fits well with a second major or a minor. Our caring faculty will work with you to personalize your experience within the major.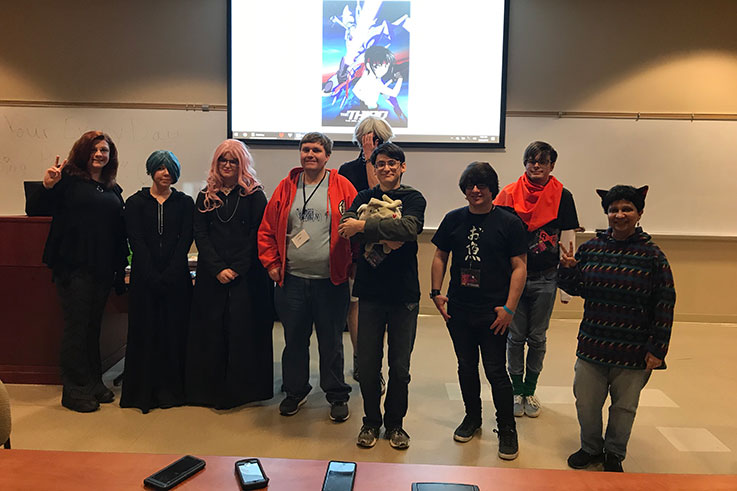 Join a Vibrant Community
The Asian Studies major at Etown stands out because of our faculty and our focus. Your studies will cover both East Asian cultures and emerging markets in South Asia. You'll love working with our passionate team of faculty experts:
A celebrated scholar of Hindu and Dharma traditions
A Japanese expert in the tea ceremony or chanoyu
An art professor who specializes in Japanese ink painting
An expert in Chinese history and culture
A professor with expertise in sociology and Asian cultures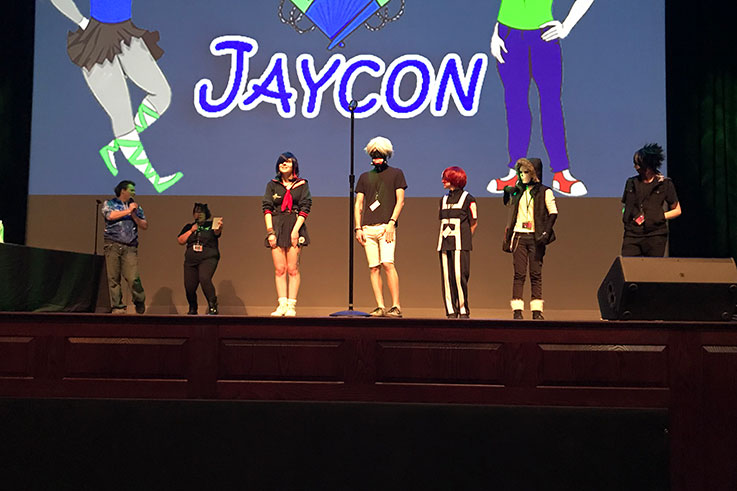 Asian Studies Minor
Our Asian Studies Minor is perfect for students who want to incorporate elements of Asian culture into their studies. Asian studies pairs well with a variety of different programs, and can be a great compliment to other majors. Whether you are a STEM major, a Business major, or an English or History major, whatever your field of study, an Asian Studies minor can enhance and deepen your college experience.
ADDITIONAL OPPORTUNITIES
Anime Club
Anime fans have a home here! At Etown, you can join our vibrant Anime Club. The purpose of Anime Club is to explore Japanese culture through popular media such as anime and manga comics. We wish to encourage friendship and inclusion as members of a group sharing similar interests, and also as a part of the overall Etown community.
Study Abroad Opportunities
You can select from a number of semester-long programs in Tokyo, Shanghai, Osaka, Seoul, Bangkok and more. You'll have the opportunity to join the faculty-led trip to Japan which runs each summer. Make memories that last a lifetime through study abroad!
READY TO BECOME A BLUE JAY?