Major in Spanish Education at Elizabethtown College
Spanish Education majors at Elizabethtown College can expect the best of an Education major and a Spanish major, all in a supportive, personalized, and engaging environment. Our program guides you to become an advanced user of the Spanish language, a culturally competent participant in Spanish-speaking cultures, a highly qualified Spanish teacher, and a civically-minded and engaged global citizen. This is possible through our Bachelor of Arts in Spanish with a PreK-12 Education Teaching certification. Spanish Education majors translate their skills learned at Etown into successful careers, with a 100% job placement rate for our graduates.
Signature Learning Experiences
Every Spanish Education major engages in all five of Elizabethtown College's Signature Learning Experiences:
Capstone Experience: Spend a full semester in a classroom student teaching
Community-Based Learning: Teach in the Etown College Children's Spanish program, or pursue service with another community partner
Cross Cultural Experiences: Study abroad for a year (2 semesters) in one or more locations around the world
From grammar and linguistics to literature and modern Latin America and Spain, as a student in the Spanish Education major, you'll learn not only how to speak the language, but also to interpret historical events, and understand and teach students their impact on modern life and culture. You'll put your cultural awareness and language to practice when you study abroad in locations such as Mexico, Spain or Ecuador during your year abroad, and when you spend a semester student teaching! We believe that immersion is the best teacher, and give our students opportunity both here and abroad to connect with the cultures they're passionate about.
From the Department of Modern Languages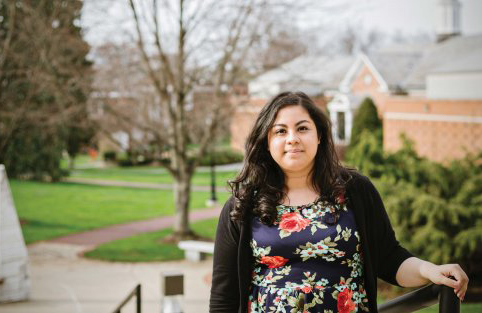 Nelli Orozco '17
Spanish education graduate and Fulbright recipient.
Nelli Orozco flew off to La Rioja, Spain, in early September 2017 for an English teaching assistantship that lasts through June 2018. On the side, she plans to teach Spanish and English to immigrants in the country through community events. She started a blog to detail the events of her Fulbright trip.
From the Department of Modern Languages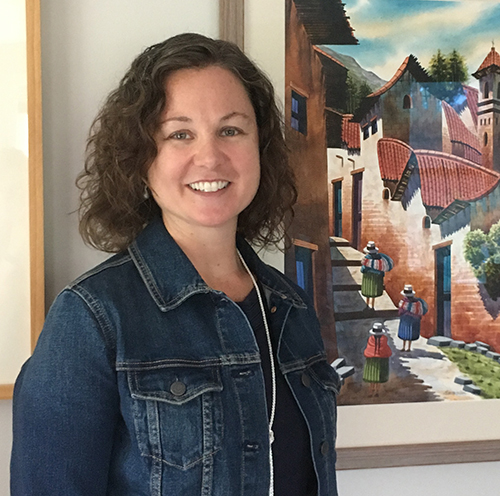 Learning to improvise
Charla Lorenzen brings new techniques to Spanish Education Program
As head of the Spanish Education program at Elizabethtown College, Charla Lorenzen focuses her efforts on helping students become better learners and teachers. As part of her summer 2017 sabbatical, Lorenzen combed through lesson plans, field notes and video recordings to gather data on unique teaching techniques for novice language teachers. She presented her research at the American Association of Teachers of Spanish and Portuguese in July, explaining the advantages of using foreign language instruction using only the "target language" or language of study. Not only do Elizabethtown College Spanish education students learn through observation and student teaching and pick the jobs they want at graduation--Spanish Education boasts 100-percent job placement-- "students can complete all five of the signature learning experiences through this program."
Spanish Education Service-Learning:

Carrying out our mission of "Educate for Service," our Spanish program offers you the opportunity to learn while helping others. Each semester, our students teach Spanish to local children, and native Spanish-speaking parents volunteer their time to chat with students in Spanish and create resources for the program.
Spanish Service-Learning students engage in many other service projects that change from semester to semester but have included: teaching English to native Spanish-speaking adults, visiting and chatting with elderly Spanish speakers, translating educational materials for Spanish-speaking families, and tutoring local adults in Spanish for specific purposes (nursing, social work, etc.). Our students also have the opportunity to participate in major-related activities on campus!