Donor Impact & Recognition
Transforming Lives, Because of You.
Elizabethtown College donors have generously provided opportunities for Etown to transform lives and helped to ensure the success of the institution. Our donors have made many exciting projects, learning experiences, and campus beautification efforts possible. Your support is essential to our success, and we appreciate your continued generosity and partnership with Etown.
Why I Give...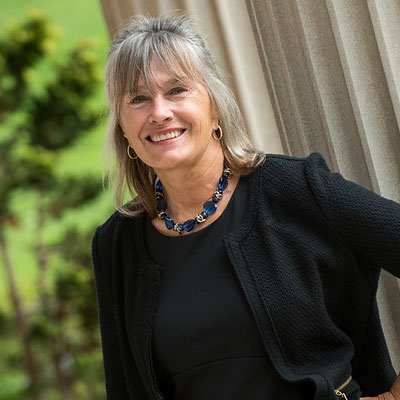 Dusty Putnam '72
Donor & Member of the Board of Trustees
---
"Etown has always been a super special place for me. I was an Army brat. I traveled the world and attended 13 different schools. At Etown, for the first time in my life, I was the same and everyone else. I was embrace and accepted. So when the College came to us, we weighed where we could make the biggest difference."
Dusty made a gift to the College in 2018 to support the creation of a 180-meter indoor track in the Bowers Center for Sports, Fitness, and Well-Being. The Putnam Track serves as a practice space for Etown student-athletes and a recreational area for all members of the Elizabethtown College campus community. Dusty graduated from Elizabethtown College with a bachelor's degree in Elementary Education. She is a current member of the College's Board of Trustees.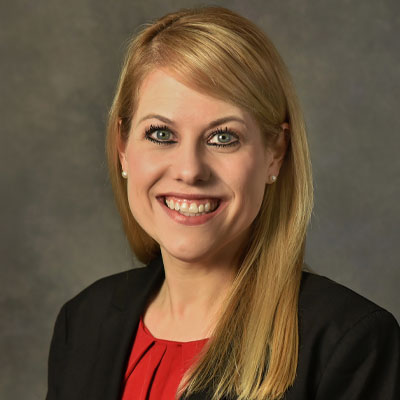 Valerie Kinney '00
Creator of the 'Unlocking Your Potential' Scholarship
---
"It is so gratifying to see firsthand how your contributions are being leveraged to help students have the best educational experience possible. The name of my scholarship, 'Unlocking Your Potential,' embodies my purpose. It's about helping others know they are loved, they are worthy, and they are strong."
Valerie realized her vision of helping students push themselves beyond what they themselves perceive they are capable of through the creation of the "Unlocking Your Potential Scholarship," which benefits a student who comes from a single-parent home. Valerie earned her bachelor's degree in Communications from Elizabethtown College. During her time at Etown, she lost her father to suicide and credits the College for supporting her through the hardest time in her life. This is what inspired her to create the "Unlocking Your Potential Scholarship."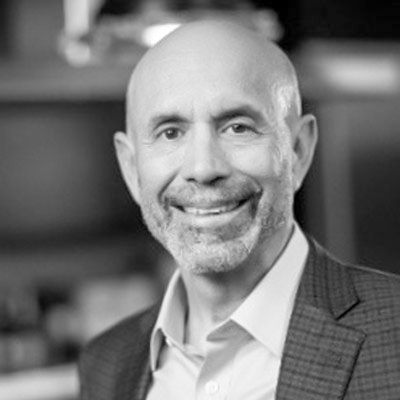 Joe DePippo '76
Co-Creator of the 'Joseph A. '76 and Nancy Z. '79 DePippo Scholarship Fund'
---
"At Elizabethtown College, I got a great education, met some great people, and had some special mentors. My wife Nancy and I have continually tried to give back to Etown so that we can give future students, who may not have the financial means required, an opportunity to have a similar experience and be a part this educational community."
In 2021, Joe and Nancy created the "Joseph A. '76 and Nancy Z. '79 DePippo Scholarship Fund," which to supports a student(s) of color at Elizabethtown College who are citizens of the United States with demonstrated financial need. Joe graduated from Etown with a bachelor's degree in Business Administration. Etown is where he met Nancy (Zinn) '79 and was a member of the men's soccer team along with several other student organizations. DePippo remains involved with the College through participation in several capacities including the International Business Program Advisory Board and the Soccer Fundraising Committee, and he is a frequent guest speaker for many School of Business classes.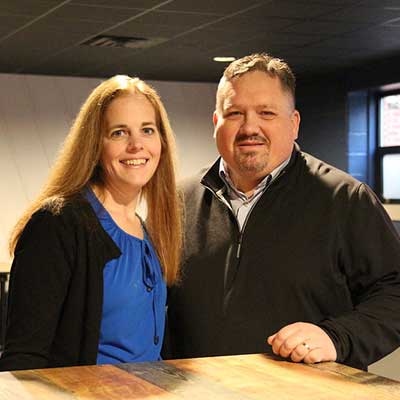 Peter '12 & Shelley Hobbs
Etown's First Impact Scholarship Donors
---
"Our reason for giving to impact scholarships was about a belief in community and shared purpose. As we give to each other through gifts, acts of service, and sharing our stories, we are investing in the success of people. As an SGPS alumnus, and a first-generation college graduate, I'm grateful for those at Etown who fanned the flame of perseverance for me. That gratitude is a great feeling, and the impact scholarship is a way of extending that gratitude and inspiration to others. Please join us in building up the Blue Jay family."
President's Society
As a President's Society member, you strengthen Elizabethtown's living and learning experience in ways that will impact the lives of tomorrow's leaders. Opportunities to learn by doing, be supported by a caring and dedicated community, and serve the world through what has been learned are hallmarks of the Etown experience. For more information, contact Institutional Advancement at 800-877-9658 or ia@etown.edu. 
Recognition Levels
Laureates Circle: $25,000+
Chairman's Circle: $15,000 - $24,999
Trustees Circle: $10,000 - $14,999
Fellows Circle: $5,000 - $9,999
Founders Circle: $2,500 - $4,999
Partners Circle: $1,000 - $2,499
GOLD(Graduates Of the Last Decade) Circle: $100 per year*

2013 - $1,000
2014 - $900
2015 - $800
2016 - $700
2017- $600
2018 - $500
2019 - $400
2020 - $300
2021 - $200
2022 - $100
ARE YOU READY TO MAKE AN IMPACT?