Listings of resources by major, career field or topic
The following websites contain excellent information about career opportunities. 
---

General Job and Career Search
AnyIntern : Internships in the US and Worldwide
Barefoot Student : Search for jobs and internships
Buzzfile :   "A comprehensive  Business Information Database  and  LIST Builder.  Buzzfile's interactive screening engine and smart filters empower users to search through 18 million U.S. businesses and compile highly targeted prospect lists."
CareerBliss : A resource to find jobs, research salaries, and read reviews written by employees about their own companies.  
Career Cloud Job Search : Connects job seekers with employers through social and mobile technology.  Allows users to create a social resume, browse hidden job leads and listen to CareerCloud Podcast.  
CareerConnect: Lancaster County's resource for students to link up with local businesses for career exploration opportunities such as job shadowing, mentorships, and internships.  Also has information for students who are not sure where to start in their search for a job.  
Career OneStop: Identify your interests and talents to find the best career for you.  Explore careers and job openings.  Start your job search and learn to write a stand-out resume.  
Career Stories:  Job descriptions and advice from hundreds of people working in real jobs
Go Grad : "Your source for affordable online graduate programs."
Glassdoor : "Glassdoor has over 10 million Company Reviews, Salary Information and Interview Insights paired with Jobs to help you find the company and the job that you love" Get more information by viewing their infographic. 

Handshake: Handshake is Elizabethtown College's new job board service that boast over 200,000 employers - including 98% of Fortune 500 companies!
Internship Abroad Options for Students : "8 week, full-time internships"
iSeek Careers:  Asses your skills to find out what careers are right for you, explore over 500 careers and emerging careers and create a career plan with a successful transition from college to a career.  
LinkedIn - Creating a college student profile 
LinkedIn - Search for jobs and internships
Occupational Outlook Data: (Bureau of Labor Statistics): Guide to career information about hundreds of occupations.  Search by median pay, number of new jobs projected, growth rate, education, or training required.  
O*Net Resource Center : Browse careers by key words, industry, or answer questions to see what type of work you might enjoy.  Provides the knowledge needed for jobs along with skills, abilities, education, job outlook, and similar jobs.  
Ready Prep Interview: "Find interview questions specific to the position you are interviewing for." 
International
Etown's Study Abroad Office:"Elizabethtown College students can participate in several type of overseas experiences."
Glassdoor international Resources: Australia , Canada , India , Ireland , and the UK.   "Glassdoor has over 10 million Company Reviews, Salary Information and Interview Insights paired with Jobs to help you find the company and the job that you love" Get more information by viewing their infographic.
Go (Intern) Abroad: "Build your international work experience in human rights, health care, business, sustainable development, journalism and many other fields." 
Global Volunteer Network:"Making a lasting difference to a community in need."
Intraxinc: "With decades of experience in cultural exchange, passionate employees and a host of professional affiliations and partnerships, Intrax is a leader in global education and citizen diplomacy."
Peace Corps: "To promote world peace and friendship"

UN: "Explore a career with the United Nations"
Work The World (Internships):"Healthcare Internships Overseas"
Smart Intern China: Internships in China 
Learning Differences
ADA.gov:  "Informational and technical assistance on the Americans with disabilities act."
Career Opportunities for Students with Disabilities (COSD):  " Discover how COSD can help you find a meaningful career as you navigate through school. "
Job Accommodation Network (JAN):  "Source of free, expert, and confidential guidance on workplace accommodations and disability employment issues.  Working toward practical solutions that benefit both employer and employee, JAN helps people with disabilities enhance their employability, and shows employers how to capitalize on the value and talent that people with disabilities add to the workplace."
National Organization on Disability:  " Founded in 1982, NOD is one of the oldest cross-disability organizations in the country, and remains one of the few organizations committed to representing all Americans with disabilities, regardless of their particular condition or circumstances."
OVR:  " The Pennsylvania Office of Vocational Rehabilitation, or OVR, provides vocational rehabilitation services to help persons with disabilities prepare for, obtain, or maintain employment. OVR provides services to eligible individuals with disabilities, both directly and through a network of approved vendors."
LGBTQ
Glaad:   GLAAD rewrites the script for LGBT equality. As a dynamic media force, GLAAD tackles tough issues to shape the narrative and provoke dialogue that leads to cultural change. 
Trans Job Seeker Guide : Zippia created a new resource to help Trans job seekers in the job market. Not only do Trans workers often face discrimination while job hunting, they also face a variety of complex situations not traditionally covered by college career centers or other resources. Topics such as finding Trans friendly workplaces, pronouns on your resume, and legal rights are sadly neglected. Zippia's resource will help job seekers find a positive work environment and decrease job hunting anxiety.
Multicultural and Diversity Resources
NAACP:  " Founded in 1909, the NAACP is the nation's oldest and largest civil rights organization. From the ballot box to the classroom, the thousands of dedicated workers, organizers, leaders and members who make up the NAACP continue to fight for social justice for all Americans."
NSBE:  " The National Society of Black Engineers (NSBE), is a 501(c)(3) nonprofit organization that is owned and managed by its members.  The organization is dedicated to the academic and professional success of African-American engineering students and professionals. NSBE offers its members leadership training, professional development activities, mentoring opportunities, career placement services and more. "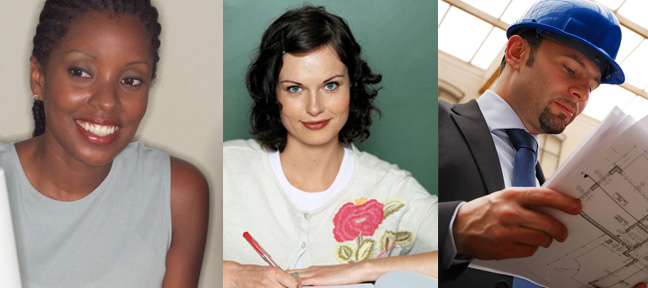 Resources that are Major Specific
---
Art
Business
Communications and Public Relations
Computer Science and Technology
Education
English, Publishing, and Journalism
Engineering
Environmental
Government and Law
Math
Religion
Sciences
Sustainability
Social Work, Psychology & Other Health Related Careers
Sports