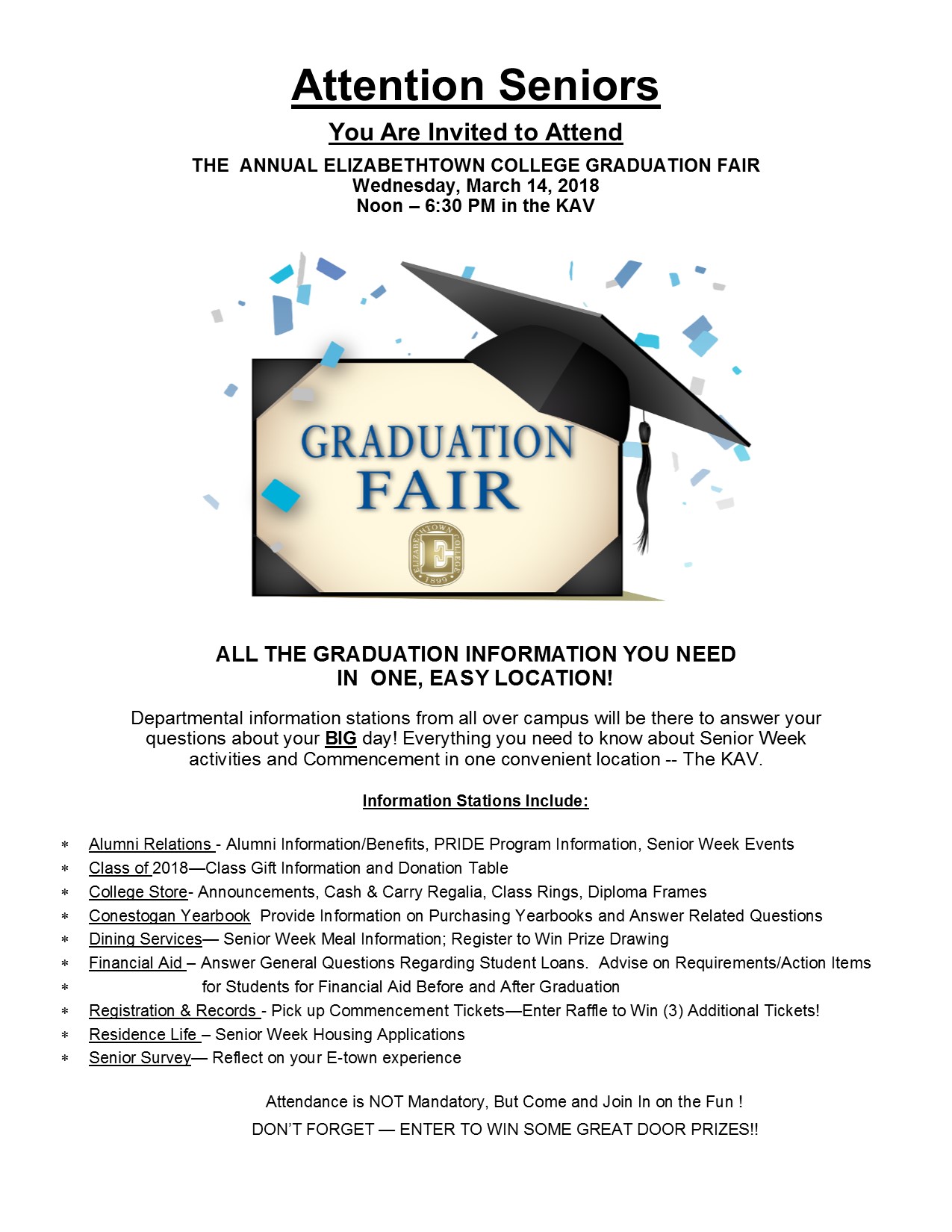 SCPS 2018 Graduate Information
The link for SPCS students to order their caps and gowns is:
 https://elizabethtown.shopoakhalli.com.
 This link for ordering opens on Thursday, March 15, 2018 and will close at the end of the day on Friday, March 30, 2018. 
After that, you will need to contact Nancy Fink directly at finkn@etown.edu or by phone at 717-361-1382 to order.  Please be aware that beginning April 3, 2018, any regalia ordered will be subject to a $20 late fee and may incur an additional $15.95 S&H fee.
If you do NOT wish to participate in Commencement, you must contact Joy Verner in the SCPS Office at 717-361-1373 or email vernerj@etown.edu.