The Best of Spanish and Education
Do you dream of pursuing a career in Spanish Education? With a degree in Spanish Education from Etown, you'll become a highly qualified Spanish teacher, and a civic-minded and engaged global citizen. You can earn a Bachelor of Arts in Spanish with a PreK-12 Education Teaching certification. Spanish Education majors translate their skills learned at Etown into successful careers, with a 100% job placement rate.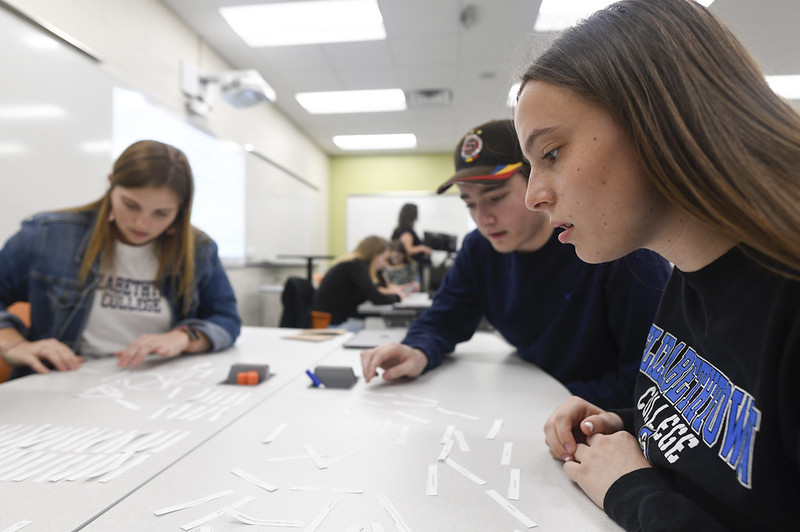 What can I do with a degree in Spanish Education?
The Spanish Education major prepares you to become a highly qualified Spanish teacher and an expert in Spanish language and culture. Our Spanish Education graduates teach internationally, lead schools, supervise other teachers, and teach within K-12 public school systems.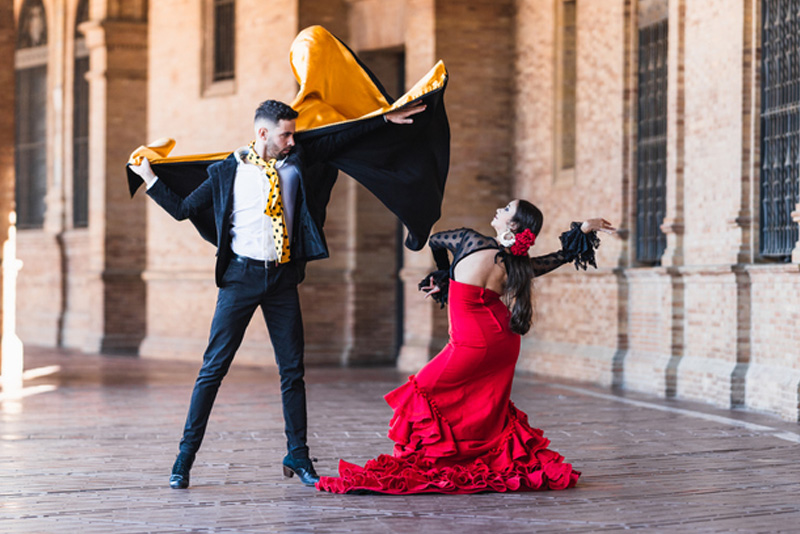 An Immersion-Based Curriculum
You'll put your cultural awareness and language to practice when you study abroad in locations such as Mexico, Spain, or Ecuador during your year abroad. You'll build memories that will bring Spanish language and make Spanish-speaking cultures come alive for your future students. We model advanced immersive pedagogies to build you as a teacher who opens worlds through languages.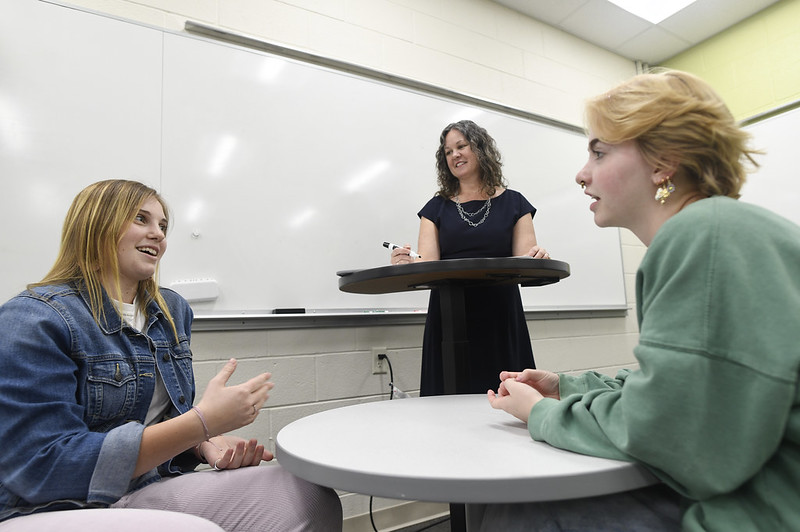 Real-World Experience
Carrying out our mission of "Educate for Service," our Spanish program offers you the opportunity to learn while helping others. Each semester, our students teach Spanish to local children. You'll work with native Spanish-speaking parents, volunteer your time to chat with students in Spanish, and create resources for the children's program. You'll also apply the educational philosophies you learn during your student teaching semester.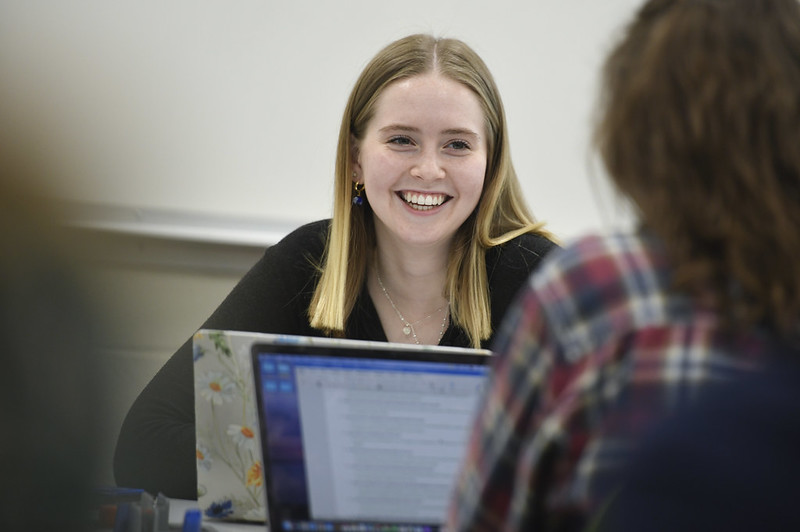 Active Service-Learning
Our Spanish classes are active, immersive, challenging, and fun. Using games, multimedia, and hands-on learning, we immerse you in Spanish language and cultures. As you approach upper-level study, you will apply your language skills to service projects, advanced studies in literature and grammar, or specific topics, like medical Spanish. Spanish Education majors engage in service projects that change from semester to semester, like teaching English to native Spanish-speaking adults, visiting with elderly Spanish speakers, translating educational materials for Spanish-speaking families, and tutoring local community members in Spanish.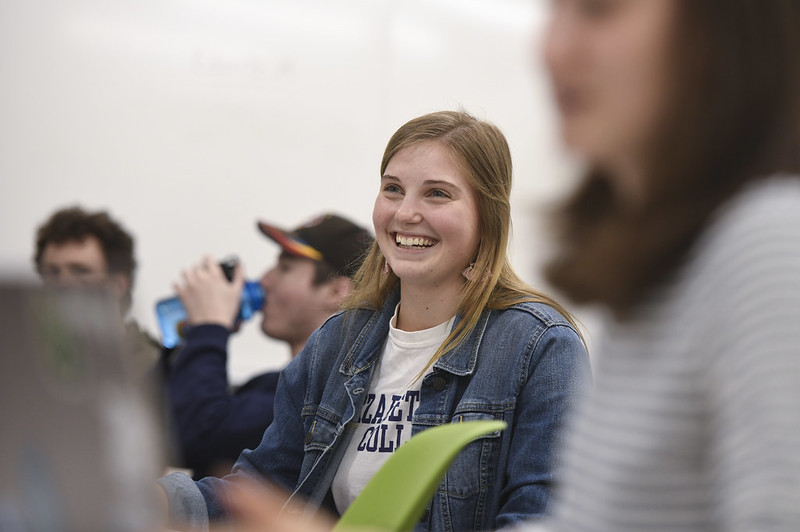 Spanish Minor
The Spanish minor stresses language proficiency and cultural understanding. You'll thrive as a Spanish minor as you study a wide range of topics. As you add this minor to your field of study, you will build a resume that demonstrates increased perspectives and skills.
Modern Language Clubs and organizations
Learning another language is about being able to connect with people in another language, understand and appreciate different cultures, and learn more about how the world fits together. We provide our students ways to practice their skills and gain cultural awareness outside of a traditional classroom, through our on-campus clubs and organizations. From sit-down talks with native speakers to cultural events, we offer our students a variety of ways to chase their passions.
German Klub
The German Klub at Etown College offers several regular events and outings. The Klub holds a bi-weekly Stammtisch (German Table) where German majors and others with an interest in the language enjoy lunch together and practice the language. The group also plans field trips and hosts film nights. Contact Frau Snyder for more information!
Spanish Club
You can practice immersive interactions at Spanish Club events. You'll learn about Spanish-speaking cultures and current events in the Spanish-speaking world. Join us for fun and enlightening field trips and events, including frequent conversation hours.
Japanese Club
Japanese Language Table meetings are held on a weekly basis throughout the Fall and Spring semesters. Contact Dr. Takahashi or Dr. Bhattacharya for more information.
French Club
Contact Dr. Borilot to get involved with this exciting student club and their fun-filled events.
Anime Club and K-Pop Club
Contact Dr. Bhattacharya to get involved with these exciting student clubs and their fun-filled events. The Anime Club is instrumental in planning Jaycon , our annual anime convention here on campus.
READY TO BECOME A BLUE JAY?