Presidential History
Here's a look at Elizabethtown College presidents past: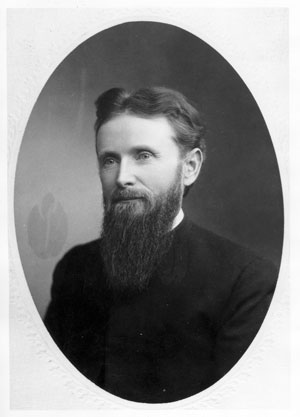 Isaac Newton Harvey Beahm
1900 – 1902 and 1904 – 1909
Isaac Newton Harvey Beahm was the first principal of Elizabethtown College, but did not perform any duties in this position because of illness. During his first term, the school was located in a small building in downtown Elizabethtown. He was included in the faculty roster as teacher of Bible, psychology and pedagogy. Beahm again was school principal from 1904 to 1909.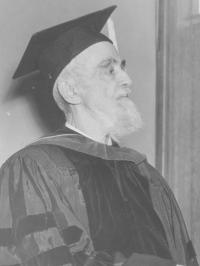 George Ness Falkenstein
1901 – 1902
George Ness Falkenstein—who taught Bible, psychology and pedagogy at the College—served as the acting principal, filling in for Isaac Newton Harvey Beahm during the 1900 – 1901 academic year. In Falkenstein's term, the New College building—now known as Alpha Hall—was built. All college relations were moved to the new building from downtown Elizabethtown. The dedication of Alpha Hall took place in March 1901. After Falkenstein's term, he continued to teach history, science, psychology and Bible. Falkenstein was elected to a second term as principal, but resigned in September 1902 due to health issues.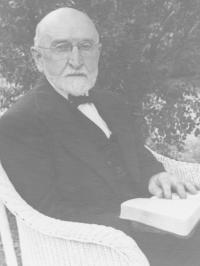 Daniel Conrad Reber
1902 – 1904 and 1909 – 1918
After a year of holding the position of vice-principal, Daniel Conrad Reber became president of Elizabethtown College in 1902. Due to the health issues of his predecessor, Reber took on many of the president's duties during the 1902 – 1903 academic year. While Reber was president, the College transferred ownership from the contributors of funds to the Church of the Brethren of the East and Southern districts of Pennsylvania.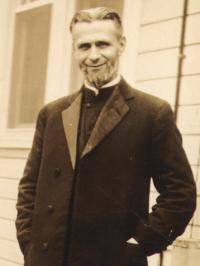 Henry Kulp Ober
1918 – 1921 and 1924 – 1928
Henry Kulp Ober was vice president under Reber. Ober, for whom Ober Residence Hall is named, took a break in his terms to pursue his graduate studies at Franklin & Marshall College. Originally, Ober demurred the offer to return as president, but eventually returned and held office until January 1928, when he resigned because of health issues.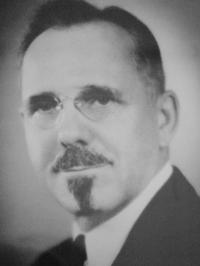 Jacob Gibble Meyer
1921 – 1924
Jacob Gibble Meyer was the first president of Elizabethtown to have graduated from the College. He earned a bachelor's degree in pedagogy. He previously had been the second vice president under Ober and took over presidential duties while Ober was away.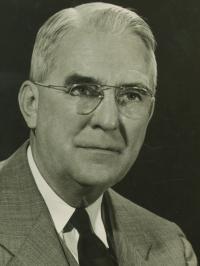 Ralph Weist Schlosser
1928 – 1929 and 1930 – 1941
Schlosser Residence Hall is named after the sixth College president, Ralph Weist Schlosser. He was elected unanimously for both terms by the Board of Directors. He taught high school subjects as well as languages and English during his time at the College. He was vice president and professor of English from 1918 to 1921 and dean of College from 1922 to 1927. Schlosser was a graduate of Elizabethtown College and was honored in 1962 as president emeritus.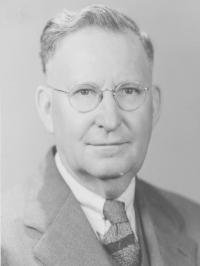 Harry Hess Nye
1929 – 1930
Harry Hess Nye assumed the presidential duties while Ralph Weist Schlosser was on a sabbatical leave. A graduate of Elizabethtown College, he was elected by unanimous vote. During his year of presidential service, Nye maintained existing policies, more specifically outlined the courses of instruction, and took steps to raise the academic levels of the faculty.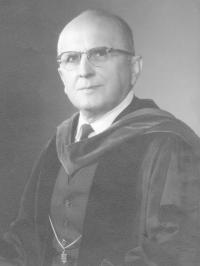 Charles Abba "A.C." Baugher
1941 – 1961
A.C. Baugher, namesake of the Baugher Student Center, was professor of chemistry from 1922 to 1928 and dean of the College from 1928 to 1941. During Baugher's presidency, there was a marked increase in faculty pursuing higher-level academic degrees. He was honored as president emeritus of the College.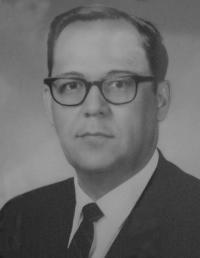 Roy Edwin McAuley
1961 – 1966
Roy Edwin McAuley served as dean from 1956 to 1961. His administrative abilities and distinctive views on academic affairs positively influenced his election as president. During his tenure, a presidential residence was established at Elizabethtown College. Like many of his predecessors, McAuley concentrated on the academic credentials and training of the faculty. He was known for hiring young, well-qualified professors.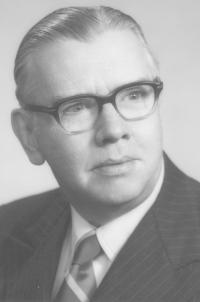 Morley Josiah Mays
1966 – 1977
Morley Josiah Mays was the first president of Elizabethtown College who had neither graduated nor taught at the College. Mays gained college leadership experience at the University of Chicago, Bridgewater College and Juniata College. He was involved with community work and wrote publications on philosophy, ethics, theology and higher education. The newly designed College flag was first used at his inauguration ceremony, as well as the silver medallion, since worn by every president at ceremonial occasions. The Alumni Physical Education Center, the Living-Learning Center and the Social Sciences Center were all built during Mays' presidency. The Art Department also was newly developed.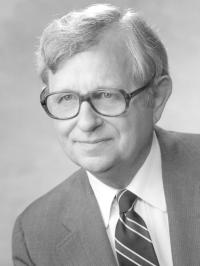 Mark Chester Ebersole
1977 – 1985
A graduate of Elizabethtown College, Mark Chester Ebersole not only was president of the College but also was an instructor of Bible and philosophy and director of religious activities. He was married to A.C. Baugher's daughter, Dorothy. During his presidency, Ebersole mandated that all students live on campus, contending that the college living experience was as important as the academic and social experiences. Ebersole, optimistic about the future of small colleges, was instrumental in renovating the Baugher Student Center and the Gibble Science Hall, which became the Steinman Center for Communications and Art. Under his leadership, the College offered computer science as a new major in fall 1981. During his last year as president, co-op housing was again offered at Elizabethtown.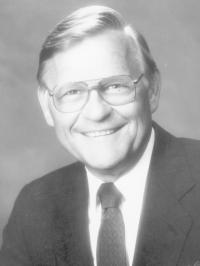 Gerhard Ernest Spiegler
1985 – 1996
Gerhard Ernest Spiegler, nicknamed "The Big Guy" by students on campus, wore the new presidential medallion with the College seal at his inauguration. As one of his first official duties, he ended the Community Congress. During his term, the Young Center for Anabaptist and Pietist Studies was built, Rider Hall was demolished, the Baugher Student Center was renovated; the Schreiber Quadrangle was built, and High Library replaced Zug Memorial Library. After the move to the new building, the library catalog was brought online and more digital resources were made available. I.D. cards started functioning as library cards. While Spiegler served as president, "Monday at 10" was created and an environmental science major was added. The Pledge of Integrity was introduced to the College in 1995.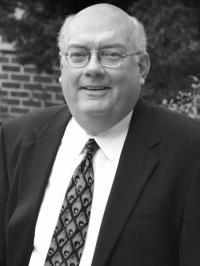 Theodore E. Long
1996 – 2011
Theodore E. Long, fondly known as "Teddy" among students and the faculty and staff, was instrumental in the introduction of Elizabethtown College's Honors Program, sponsored by The Hershey Company. During his 15-year tenure, academic credentials of the faculty improved dramatically, with 95 percent holding terminal degrees in their field, and enrollment increased by 23 percent, even while admission became more selective. During Long's term, the Masters Center for Science, Mathematics and Engineering and the James B. Hoover Center for Business were built and Bowers Writers House opened. One of Long's major accomplishments was enlarging the College's endowment through a successful fundraising campaign, which generated $26.1 million. He also led a $47 million campaign for capital needs, which enabled the College to add substantially to its academic, athletic and residential facilities.