Building a Sustainable Community
As the Elizabethtown College campus and community grow and advance every year, our commitment to sustainability continues to gain momentum. We have placed a huge focus on monitoring the efficiency of our current operations in order to target our weaknesses and make improvements. This self-awareness has allowed us to make substantial progress through a variety of projects including the construction of the largest solar array of any educational institution in Pennsylvania. Throughout all of our actions, education remains our top priority. We strive toward creating a sustainable campus to share with our faculty, staff, students, and community.
Members of our campus community contribute to these efforts with their shared passion for sustainability. The underlying mission of all of our efforts is to educate the members of our campus community, so they continue to make sustainable decisions throughout their lives.
View Recent Sustainability Efforts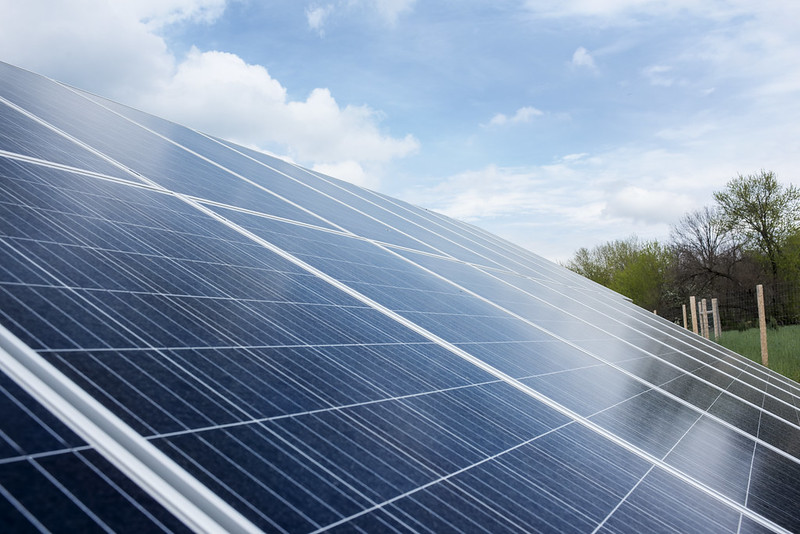 Green Initiatives
At Etown, our sustainability efforts become landmark initiatives on our campus, and our progress does not end with the completion of a project, event or new construction. Projects have resulted in major energy and cost savings, and they have had significant environmental impacts. At the completion of our sustainability projects, the results are evaluated according to our sustainability goals. Many of our projects have not only exhibited significant energy savings for the college, but have also left lasting impacts on the community.
LEED Certification
Elizabethtown College's Bowers Center for Sports, Fitness, and Well-Being is a LEED Silver Certified project. LEED (Leadership in Energy and Environmental Design), developed by the U.S. Green Building Council (USGBC), is the most widely used green building rating system in the world and an international symbol of excellence. 
Elizabethtown College achieved its LEED certification for implementing practical and measurable strategies and solutions in areas including sustainable site development, water savings, energy efficiency, materials selection, and indoor environmental quality.
Wildlife Meadow
What was once a sand quarry is now a 7-acre wildlife meadow at the southern end of our college campus. Through approval by the PA Department of Environmental Protection, the quarry was transformed to prevent water runoff. Throughout the meadow, invasive species of plants were removed and replaced with native species to remain true to the natural Pennsylvania environment. The peaceful sanctuary is also home to deer, turtles, turkeys, and birds.
Lake Placida
Etown worked closely with the Pennsylvania Department of Environmental Protection (DEP) and the Pennsylvania Fish Commission throughout a dam project at the lake. This project was part of a greater mission to prevent future flooding in the borough and to sustain ecosystems along the Conoy Creek, Susquehanna River, and the Chesapeake Bay. Excess sediment from agricultural runoff was also removed, and fish hideouts and feeding areas were constructed. After the lake was refilled, native species were restored to their former habitat. Volunteers stocked the lake with bluegills, channel catfish, largemouth bass, minnows, and crayfish.
Our Facilities Management team employs water runoff filtering and redirection techniques to catch excess water before it enters the lake.
Solar Array
Dedicated in 2016, the solar array spans 10 acres of the College's property and is located across the street from the Schreiber Quadrangle. This array produces 3,567,000 kWh of energy annually, which accounts for over 20% of Etown's yearly electric consumption. The power produced in this array facilitates a six million pound reduction of CO
2
each year. This solar array also acts as a home to our cross country team that utilizes the area as a course.
Building Efficiency
Our Building Automation System (BAS) has resulted in dramatic energy and cost savings. The BAS allows us to monitor the energy consumption in our campus buildings. We maintain temperature standards in order to prevent the overuse of our heating and cooling systems. Buildings are minimally heated and cooled over holiday periods to further save energy. Sensors in our buildings keep our lighting systems off when rooms are unoccupied. The BAS system also keeps our energy demand down. Energy demand is the highest amount of electricity used over a 15-minute period. Additionally, w ater bottle stations are located in almost every building across campus in order to reduce plastic bottle waste.
Print Services
Print Services supplies most paper used on campus. All colored paper supplied by Print Services is either Forest Stewardship Council (FSC) certified or meets the federal guidelines for recycled content. Print Services also supplies white, standard copy paper that contains 100% post-consumer waste or has been certified by the (FSC).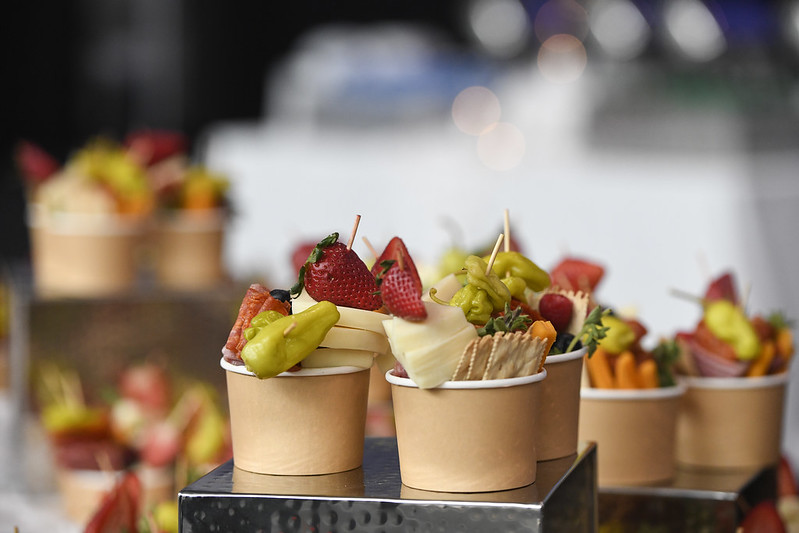 Sustainable Dining
We work diligently to continuously implement sustainable strategies in our daily operations. We provide our campus community with locally grown foods and our Dining Services staff demonstrates our commitment to sustainability through our on-campus organic garden, beehives, and food waste reduction. Our garden and beehives are monitored by students and staff, and they are used as an educational tool by our professors and are sometimes used in meals served on campus or made available to students in different dining areas.
A Focus on Now & Tomorrow
We continually look for opportunities to incorporate sustainability into our curriculum , so that all students recognize the potential influence that sustainable actions can have on their lives. Sustainable courses are found across disciplines, so choose ones that interest you and fit your education goals.
Education is at the heart of all our sustainability initiatives. Our educational practices are designed to inspire you to use your profession to serve the community. Sustainability education at Etown is interdisciplinary, so you can incorporate sustainability into your coursework regardless of major. The underlying mission of all of our efforts is to educate the members of our campus community, so they continue to make sustainable decisions throughout their lives.