Asian Studies Minor
An Asian Studies minor offers students an opportunity for cohesive study of Asia. The interdisciplinary program allows students to advance their study of Asian history, culture, language and society and can serve as preparation for a variety of careers and graduate school option.
We find that many of our minors are majoring in International Business, Japanese, Religious Studies and History.
In the Asian Studies Division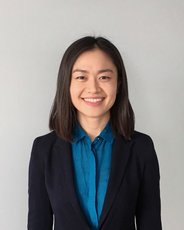 Dan Chen
assistant professor of political science and Asian studies
Dan Chen will be published in an upcoming edition of the Journal of Contemporary China. The article, "State Capacity and Cadre Mobilization in China: the Elasticity of Policy Implementation," which explores the campaign strategies of the Chinese Communist Party, was co-written with University of Kansas professor John James Kennedy. "I hope the publication of this article will spur further discussion and debate on issues such as policy implementation and governance at the local level in China."
For more information about the Asian Studies Minor, contact Dr. David Kenley, Professor of Asian Studies and History, at kenleyd@etown.edu.