2018 OT Graduate Research Symposium - Save the Date!
Occupational Therapy Program
Elizabethtown College offers a combined BS/MS Occupational Therapy program that requires five years of academic study and six months of clinical fieldwork. The program awards both a Bachelor of Science in Health and Occupation and a Master of Science in Occupational Therapy.
Occupational Therapy is a health profession that helps to improve the well-being and functions of people with developmental delay and physical and psychological dysfunction. The student in occupational therapy undertakes a program that integrates the humanities and the behavioral and physical sciences with professional study. The primary objective is to prepare the student as a generalist practitioner who is qualified for employment in hospitals, community agencies, schools, rehabilitation centers, extended-care facilities and related human services agencies. With this foundation, the beginning therapist can progress to specialized areas of clinical practice as well as research, administration and academia.
Graduates of the program who earn a Master of Science in Occupational Therapy will be eligible to sit for the national certification examination for the occupational therapist, administered by the National Board for Certification in Occupational Therapy (NBCOT). After successful completion of this exam, the graduate will be an occupational therapist, registered (OTR). In addition, all states require licensure to practice; however, state licenses are usually based on the results of the NBCOT certification examination. A felony conviction may affect a graduate's ability to sit for the NBCOT examination or attain state licensure.
Important Note: Students must complete a Bachelor of Science in Health and Occupation at Elizabethtown College in order to enter the Master's program. At this time, the Occupational Therapy Program is not able to accept transfer students.
Life After E-town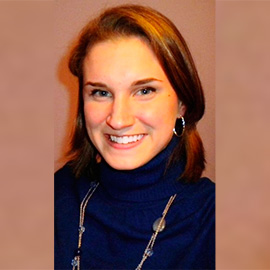 Megan Steber '14
MS, OTR/L, CKTP, Good Shepherd Pediatrics - Outpatient Rehabilitation
"This program prepares students for success- from learning how to carry oneself as a successful healthcare professional to collaborating with peers to problem-solve and promote best practice to expanding clinical skills through practical experiences. In support of the College's motto, "Educate for Service" largely influences the way Elizabethtown students learn and impact their community, while studying the field of occupational therapy."
Life After E-town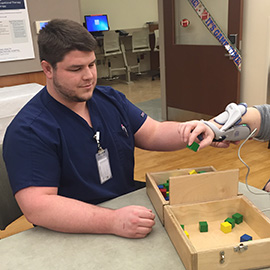 Tim Katzaman '11
MS, OTR/L, Reading Health Rehabilitation Hospital
As a strong advocate for Student-Athletes, Tim was very involved with Wrestling and Track & Field while at E-town. He felt that athletics taught him leadership, time management, and common goals that could be applied to his future career.

"I always felt [the faculty] took the extra step to treat you like a future colleague, rather than as a student. From day one of freshman year, you're treated with that mutual respect which does wonders for professional development."
Professional Accreditation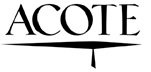 The occupational therapy program is accredited by the Accreditation Council for Occupational Therapy Education (ACOTE) of the American Occupational Therapy Association (AOTA), located at 4720 Montgomery Lane, Suite 200, Bethesda, MD 20814-3449. ACOTE's telephone number, c/o AOTA, is 301-652-AOTA.
Accreditation Status: Accreditation
www.acoteonline.org
Graduation Rate
The total number of graduates from the Elizabethtown College Master of Occupational Therapy program during the academic years of 2012-13, 2013-14, and 2014-15 was 106, with an overall graduation rate of 99%.
| Academic Year | Students Entering/Graduating | Graduation Rate |
| --- | --- | --- |
| 2014-15 | 34/33 | 97% |
| 2015-16 | 46/46 | 100% |
| 2016-17 | 39/38 | 97% |
NBCOT RESULTS