Kreider Prize for Teaching Excellence
Use one of the forms below then login to JayWeb to nominate a faculty member:
The generosity of an alumnus has made possible an annual award to a current Elizabethtown College faculty member for excellence in teaching and mentoring. The award is named in honor of J. Kenneth Kreider, professor of history emeritus, and Carroll L. Kreider, professor of business emerita "for their inspirational service to countless students at Elizabethtown College." The Kreiders were not only inspirational in the classroom, but were also powerful mentors and role models.
Current students and faculty and staff members are encouraged to nominate a faculty member of your choice. All current full-time faculty members who have taught at the College for at least three years are eligible. Choose from the drop down list and write a brief (250-500 word) statement on how the nominated faculty member inspires or inspired you and why you think he or she is deserving of the award. Please note: If you nominated a faculty member last year, you do not need to resubmit the nomination. Your nomination will be considered along with new nominations submitted this year.
The Professional Development Committee and two students will choose the recipient of the prize from all those nominated. Remember, to be eligible for consideration, a faculty member must be nominated by at least three of the following constituencies: students, faculty and staff members, and alumni. If you've nominated someone, encourage members of other constituencies in the campus community to support the faculty member you have nominated. The recipient of the Kreider Prize will be announced on or around April 16, 2018.
Questions about the nomination process may be directed to Jill Moore, assistant to the dean for academic affairs and faculty development at 717-361-1555 or moorejill@etown.edu.
2017 - 2018 Kreider Prize for Teaching Excellence Recipient
Kurt DeGoede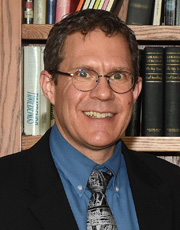 Kurt DeGoede's nomination letters reflected a profound appreciation for his mentorship and inventive approach to teaching and learning. Student reviewers, in particular, commented on his ability to support, inspire and elevate others. They referenced his creative and innovative teaching style. DeGoede has intentionally used research and sabbatical leave to make a difference in the lives of others; through this work, he brings a valuable global perspective to students. His commitment to social justice and student success is readily apparent to all who have had the privilege of working with him. His work exemplifies the College's motto to "Educate for Service" and challenges students to extend their thinking about academic content and how their role as engineers might impact others. Several faculty members indicated that he has shaped their own teaching and advising practices with his thoughtful guidance and ability to lead by example.
Kreider Prize for Teaching Excellence (past recipients)
2014-15 - Oya Ozkanca
2015-16 - Edward Chung
2016-17 - J. Robert Spence
Ranck Prize for Research Excellence
The 2017-2018 academic year is the inaugural year for the Ranck Prize for Research Excellence, an award that will be presented annually to an Elizabethtown College faculty member in recognition of his/her excellence in research and commitment to his/her field of study. The Award, which has been made possible through the generosity of Dr. Robert O. Kerr '64 and Mary Ann Kerr '64, is named in honor of Dr. John P. Ranck '58, professor of chemistry emeritus, "for his inspirational service to countless students at Elizabethtown College." 
Nominations may come from the candidate or from others (academics from the nominee's field).  Consistent with the Boyer model of scholarship, research is considered in the broadest context of understanding and includes peer-reviewed work in the areas of scholarship of discovery, the scholarship of integration, the scholarship of application/engagement, and the scholarship of teaching and learning.  As such, "research" may be taken to include any of the following: publication or presentation of papers; publication of books and other scholarly material; exhibitions of art, theatrical or musical performances; and other items appropriate to the discipline.
2017 - 2018 Ranck Prize for Research Excellence Recipient
April Kelly-Woessner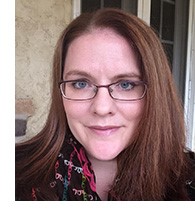 The first recipient of the Ranck Prize for Research Excellence is April Kelly-Woessner, professor of political science and chair of the Department of Politics, Philosophy and Legal Studies. The Professional Development Committee chose her from nominations submitted by faculty peers. In addition to receiving a monetary award and a supplement to her professional development fund to support ongoing scholarly activity, Kelly-Woessner is invited to deliver a Faculty Scholarship Lecture in March 2018. She also will be recognized in the 2018 Commencement program and will be honored at the 2018 Convocation.
Congratulatory Statement from the
2017-2018 Ranck Prize Selection Committee:
The Ranck Prize Selection Committee congratulates April Kelly-Woessner as the inaugural recipient of the Ranck Prize for Research Excellence for her impressive body of scholarship in the field of political science in higher education. Her work centers on political socialization of college students, lack of conservatives in higher education and rising political intolerance among young people. The nominating letter highlighted her national and international reputation.