Kreider Prize for Teaching
Use one of the forms below then login to JayWeb to nominate a faculty member:
The generosity of an alumnus has made possible an annual award to a current Elizabethtown College faculty member for excellence in teaching and mentoring. The award is named in honor of Dr. J. Kenneth Kreider, professor of history emeritus, and Carroll L. Kreider, professor of business emerita "for their inspirational service to countless students at Elizabethtown College." The Kreiders were not only inspirational in the classroom, but were also powerful mentors and role models.
Current students, faculty and staff members are encouraged to nominate a faculty member of your choice. All current full-time faculty members who have taught at the College for at least three years are eligible. Choose from the drop down list and write a brief (250-500 word) statement on how the nominated faculty member inspires or inspired you and why you think he or she is deserving of the award. Information on the nomination period for the 2017-2018 academic year will be available at a later date. Please note: If you nominated a faculty member last year, you do not need to resubmit the nomination. Your nomination will be considered along with new nominations submitted this year.
The Professional Development Committee and two students will choose the recipient of the prize from all those nominated. Remember, to be eligible for consideration, a faculty member must be nominated by at least three of the following constituencies: students, faculty and staff members, and alumni. If you've nominated someone, encourage members of other constituencies in the College community to support the faculty member you have nominated. The recipient of the Kreider Prize will be announced on or around April 17, 2017.
Questions about the nomination process may be directed to Jill Moore, Assistant to the Dean for Academic Affairs Faculty Development at 717-361-1555 or moorejill@etown.edu.
2016 - 2017 Kreider Prize Award for Teaching Recipient
Dr. J. Robert Spence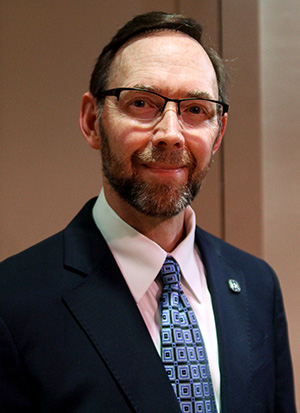 Robert Spence serves Elizabethtown College as a tenured associate professor of music and director of instrumental studies. He conducts Elizabethtown College Symphonic Band, Elizabethtown College-Community Orchestra and teaches courses in woodwind, brass and percussion methods, instrumental music methods, conducting and arranging. He leads a First-Year Seminar in jazz music history. Spence's service to the College and the Department of Fine and Performing Arts includes membership on a variety of committees and task forces, plus public performance as a soloist and chamber ensemble musician.
A native Pennsylvanian, Spence earned his bachelor's degree in music education from Indiana University of Pennsylvania, his master's degree in music—trombone performance from Syracuse University and his doctoral degree in musical arts—wind band conducting from Michigan State University.
Spence has teaching experience in the Pennsylvania public schools as an instructor for the Westmont Hilltop and Oley Valley districts. He also accepted college- and university-level faculty appointments at Sam Houston State University in Texas, Simpson College in Iowa and Albright College and Millersville University in Pennsylvania. Following his tenure and promotion to associate professor in 2013, Spence earned one of the College's merit awards in the area of teaching and advising.
Spence serves music students and colleagues throughout the region as a festival site host, guest clinician, guest conductor and adjudicator. He is an executive officer of the Pennsylvania Collegiate Bandmasters Association, serving the organization as state president for the 2016-2017 academic year and vice president in 2015-2016. In 2013 he was nominated and elected to membership in Phi Beta Mu, the international bandmasters' fraternity.
Ensembles under Spence's direction have performed at the PMEA state conference and regional/national level symposium. He has presented at the CODA national conference and his published writings have appeared in "The Instrumentalist," "School Band and Orchestra Magazine" and the "CODA Journal."
Active in the Elizabethtown community, Spence served two terms as a board of trustees member and executive officer for the Elizabethtown Public Library and is a member of Huguenot Lodge, No. 377 F."A.M. and East Penn Chapter, O.E.S.
With his wife, Wendie, Spence is an owner/operator of Spence Candies, an award-winning small business that specializes in producing handcrafted chocolates, caramels and other artisan confections. The Spences are members of the Elizabethtown Area Chamber of Commerce.
Kreider Prize Award for Teaching (past recipients)
2014-15 - Dr. Oya Ozkanca
2015-16 - Dr. Edward Chung