Understanding the Brain
The Neuroscience major at Elizabethtown College is an interdisciplinary program that provides students with a deep understanding of how the brain works at a cellular and behavioral level. Neuroscience is the study of the human nervous system; how it works, how it's structured, how it develops and how it impacts human behavior. By studying Neuroscience, you will learn not only how the nervous system functions under typical circumstances, but also how it functions when an individual may be suffering from a range of neurological, developmental or psychiatric disorders.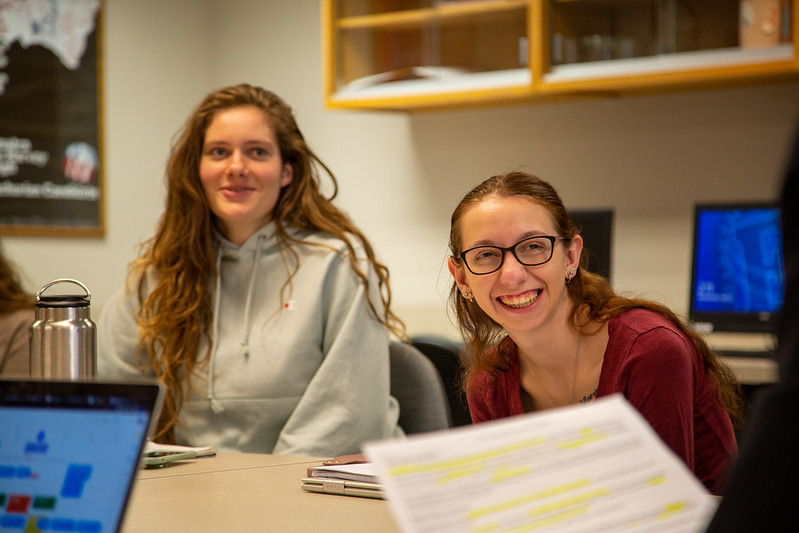 What can I do with a degree in Neuroscience?
The Neuroscience program prepares students for work in biological and clinical laboratory settings and for graduate work in Neuroscience and related fields such as:
Neurology
Neuropsychology
Psychology
Cognitive Science
Medicine
Careers for Neuroscience majors are growing faster than average for those with a bachelor's degree or a graduate degree in the field. With a bachelor's degree in Neuroscience, students can obtain employment as a medical/clinical laboratory technologist, earning a median annual salary of $57,800. Students who pursue graduate study and complete a doctoral degree in the field can become medical scientists, neuropsychologists, or researchers. Individuals in these careers earn a median annual salary of $95,310.
Source: Bureau of Labor Statistics, November 2022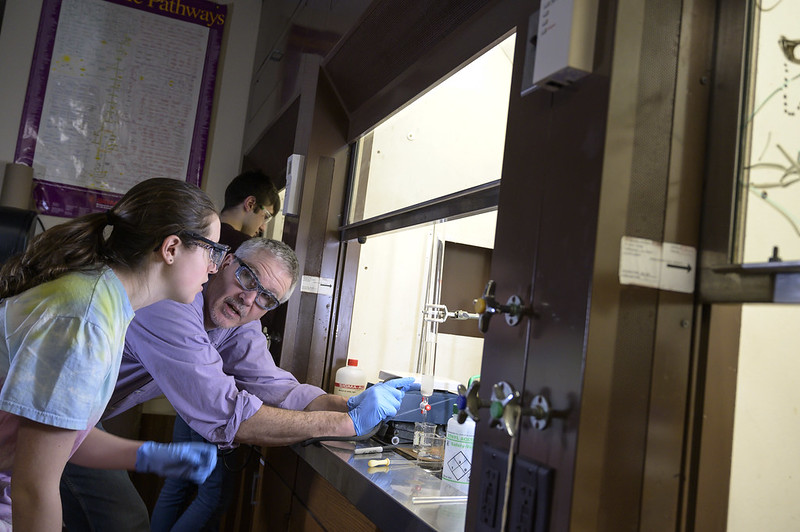 tAILORED TO YOUR INTERESTS
All students are trained in hands-on laboratory research, and all students complete a capstone that involves original faculty-supervised research or an internship with a research or clinical focus. Neuroscience majors are trained in research design and statistical analysis, and upper-level laboratory courses provide training in laboratory skills related to animal behavior and pharmacology. Students work closely with our faculty to match the major to their interests.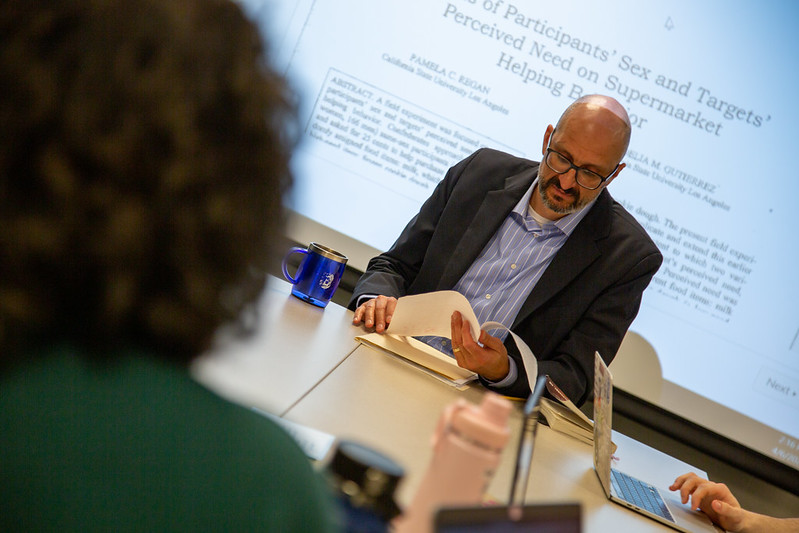 Prepared for THE FUTURE
Through our coursework, we provide you with the knowledge and skills that help you to stand out to employers or prepare you for graduate study. Neuroscience is a perfect choice for students looking to pursue multiple scientific fields, with the program offering you the flexibility to determine the right path for you and your interest areas. Students obtain hands-on laboratory skills that lead to direct employment or acceptance into graduate programs post-graduation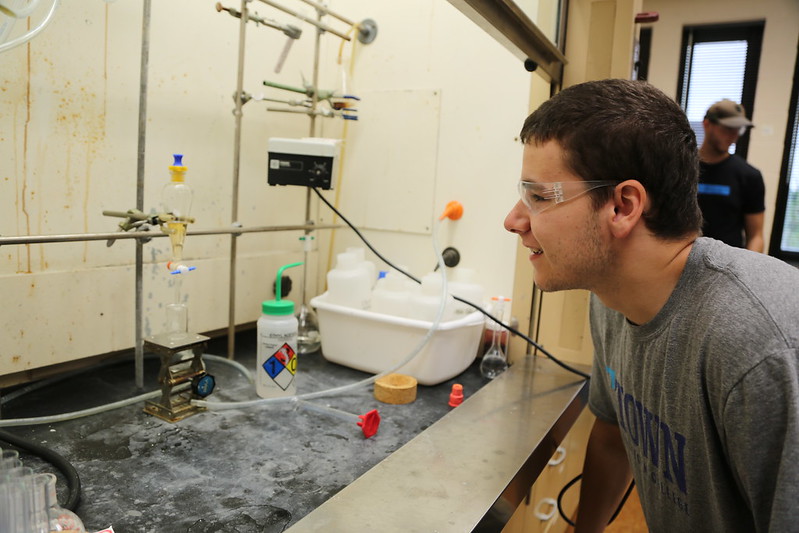 eNDLESS oPPORTUNITIES
Studying for a bachelor of science in neuroscience allows you to take classes in different fields, with the major offering a strong interdisciplinary curriculum that integrates courses from the Biology, Psychology, Chemistry and Computer Science departments. Neuroscience majors are encouraged to minor in related fields such as Cognitive Science, Biology, Psychology, or Computer Science. Neuroscience is a good foundation for a pre-med track as well.
Program Minors
Etown offers a Bachelor of Arts in Psychology and a minor in Psychology, and we participate in the interdisciplinary Cognitive Science and the Women and Gender Studies minor. Through our coursework, we give you the knowledge and skills that you'll need to take your next steps. By working with your advisor to create experiences tailored to your interests, you'll gain the opportunities that will enable you to thrive in the field!
Students majoring in another discipline can elect to complete a Psychology minor that provides a basic foundation in Psychology. Our minor is very flexible and allows you to explore the subfields of psychology that most interest you and complement your primary area of study.
This minor integrates elements of Psychology, Biology, Neuroscience, Philosophy, and Computer Science into a
unified field of study to better understand the human mind.
This minor critically examines the categories of difference, such as gender, race, ethnicity, class, sexuality, and religion, that shape human experience.
The Psychology program supports the Human Services minor which is designed to provide students with an inter-disciplinary overview of social issues in the United States, including human development, multicultural knowledge and the development of U.S. social welfare institutions.
READY TO BECOME A BLUE JAY?