Infotecs
The Infotecs are librarians who will mentor you and work with you on research projects on an individual basis.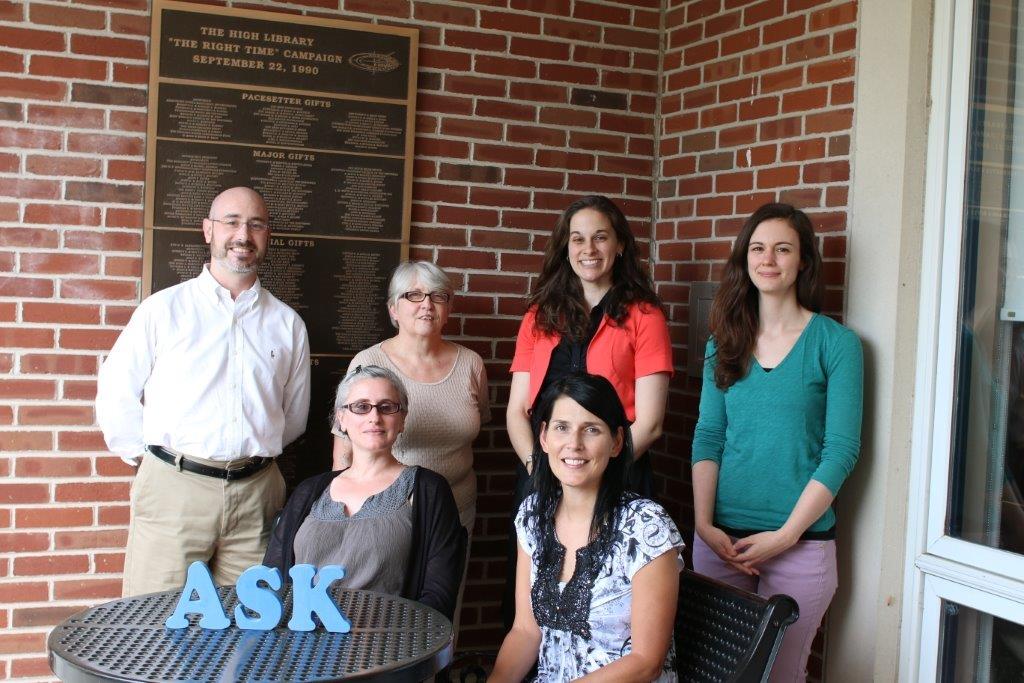 Front row, left to right: Amy Magee and Susan Krall
Back row, left to right: Joshua Cohen, Sylvia Morra, Sarah Penniman, and Rachel Grove Rohrbaugh.
For more information, please contact Instruction and Outreach Librarian Joshua Cohen.