Labs & Facilities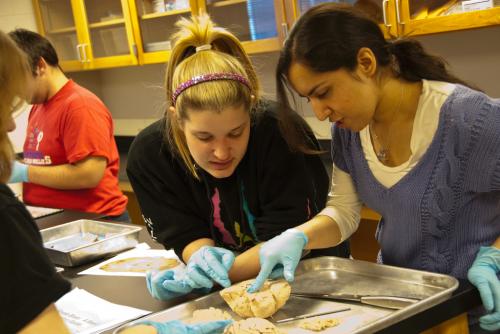 The Psychology department has a variety of lab spaces that enhance the learning of our students and the scholarship of our faculty.
The Psychology computer lab, located centrally in the Psychology commons, is a frequent gathering spot for Psychology students and is always available for student use.
In our Perception, Cognitive, Social, and Developmental labs, students assist faculty with their ongoing research projects.
Our six-room Student Research Suite provides a space for students to conduct their own research studies, and, when not in use for research, to hold study groups.
To support our popular "Introduction to Neuroscience" course, our Sensation & Perception course, and our Cognitive Neuroscience minor, the Psychology Neuroscience lab is used for class dissections and is available as a wet lab.