Staying Overnight?
Make your reservations now!
Rooms at the following hotels have been reserved for Oct. 17 and 18 and are available on a first-come, first-served basis. Reference "Elizabethtown College" when making the reservation to receive a special rate.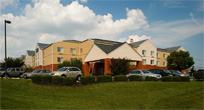 Fairfield Inn by Marriott Lancaster
$101 plus tax per night
Must book by: Oct. 3
Located at 150 Granite Run Drive, just off PA Route 283, Lancaster
Telephone reservations: 
888-STAY-FFI | 717-581-1800
- Refer to Group ECAO, Elizabethtown College Alumni Homecoming
Online reservations: www.marriott.com/LNSFI
Group Code: ECAECAD for a room with two double beds
Group Code: ECAECAK for a room with one king bed.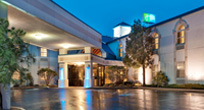 Holiday Inn Express Elizabethtown
$172.99 for Oct. 18 night only
Must book by Sep. 17.
Located at Merts Drive, just off PA Route 283 East at the Rheems/Elizabethtown exit, Elizabethtown
717-367-4000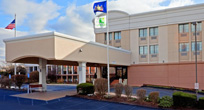 Holiday Inn Harrisburg East
$119 plus tax per night
must book by Oct. 3
Located at 4751 Lindle Road, just off the PA Turnpike, I-283 and I-83, outside Harrisburg
717-939-7841