Explore the Psychology Degree Program at E-town College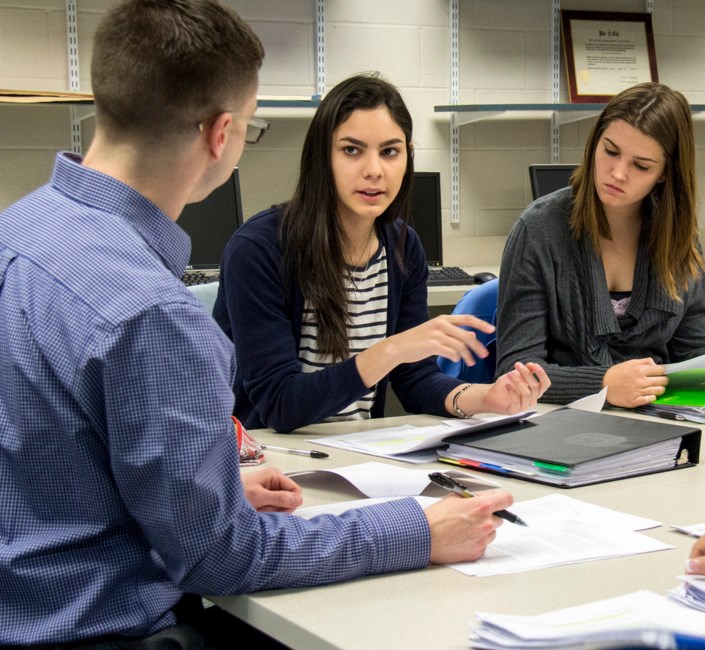 By majoring in Psychology at Elizabethtown College, you'll be prepared for either the direct pursuit of a career, or for graduate and professional studies across many disciplines including psychology, neuroscience, medicine, business, education, human services, and law.
At E-town College, we offer a Bachelor of Arts in Psychology as well as a minor in Psychology. Our department also participates in the interdisciplinary Cognitive Science minor. Through our coursework, we give you the knowledge and skills that you'll need to take your next steps. By working with your advisor to create experiences tailored to your interests, you'll gain the opportunities that will enable you to thrive in the field!
With a strong research focus, you'll have the chance to explore the depth of psychology by conducting curricular-based research, and many of our students also choose to assist faculty in supervised departmental research. We recognize that every student learns differently and wants to explore different passions within the field. From your first year at E-town College until graduation, your opportunities are tailored to you as an individual, and you'll have both the resources and opportunity to learn more about what interests you most! Through community-based learning, field work, research opportunities, on-campus clubs and organizations, and study abroad opportunities, you'll continue to develop your professional skill sets and understanding of the discipline while building your resume.
We are a small community with big connections, and we know how to use them. We have talented alumni from the psychology major in Pennsylvania and all across the United States. Our knowledgeable faculty, staff and alumni are always ready and willing to help you land a career in psychology that you will love. We also have connections with graduate programs if you aim to continue your education
Bachelor of Arts in Psychology
Our Bachelors of Psychology degree program focuses on the science of psychology--the theories, principles and method. You'll gain knowledge through exploration of the subfields of psychology, and through conducting research projects that you design. As a psychology major, you'll learn how to connect brain function to thoughts, feelings, emotions and behavior.
You'll also develop skills in critical thinking, problem solving, data analysis, written and oral communication. This versatile skill set will serve you well in any number of career paths that you pursue after E-town including teaching, research, counseling and therapeutic opportunities.
Psychology Major Requirements     Learn more about the requirements for majoring in psychology.
Psychology Minor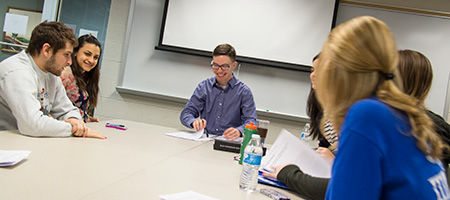 Students majoring in another discipline can elect to complete a Psychology minor that provides a basic foundation in Psychology. Our minor is flexible and allows you to explore the subfields of psychology that most interest you.
Cognitive Science Minor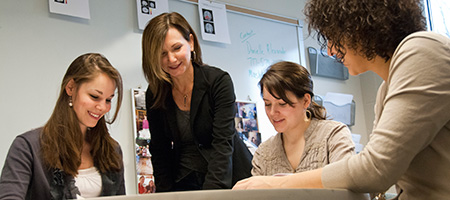 Students of any major (including psychology) can pursue the interdisciplinary Cognitive Science minor. This minor integrates elements of psychology, biology, neuroscience, philosophy, and computer science into a unified field of study to better understand human thought, experience and behavior.