Admissions Service Network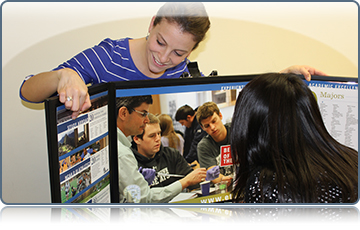 You are invited to be a part of an exciting program allowing alumni, parents and friends of the College to take an active role in the future of Elizabethtown. By joining the Admissions Service Network (ASN), you will provide a strong link between college-bound high school students and the College simply by sharing your knowledge and experience.
ASN members help to recruit prospective students by:
Representing Elizabethtown at college fairs
Making phone calls to admitted students
Registering visiting families at on-campus Open Houses
If you love E-town and are interested in helping college-bound high school students connect with the College, the ASN program is for you!
To register for the Admissions Service Network, please fill out the form below: