Development Volunteer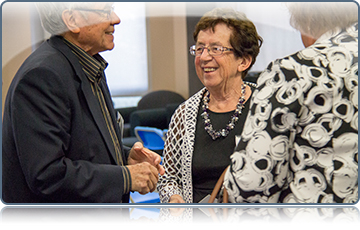 Do you have an interest in helping Elizabethtown College continue to reach new levels of educational excellence? Have you ever wondered how you can help current Elizabethtown students while reconnecting with classmates and friends? If you answered "yes" to these questions, then the Development Volunteer (DV) branch of the PRIDE Program is for you!
DV membership provides opportunities to make a positive impact on the current College community, as well as future Elizabethtown students, through:
Class Agent program membership
Regional and on-campus phonathons participation
Class reunion giving committees membership
Class and affinity group fundraising assistance
Without question, members of the DV branch of the PRIDE Program help to make a significant positive impact on the Elizabethtown College community. Join us and make your mark on the future of the Etown experience!
LEARN MORE! Contact the Office of Development toll free at 800-877-9658 or via e-mail at pride@etown.edu.