Why Study Mass and Digital Communications?
Prepare for a career in the entertainment, media or news industry with a Mass Communications major! At E-town, located in south-central Pennsylvania, our students have the ability to explore multiple specialties within the field of communication. Students graduate with a degree in Communications, but take concentrated courses tailored for those specifically interested in mass and digital communications.
The mass communications major provides a foundation for a career in print and broadcast media fields, with a strong emphasis on writing for the media. You will learn the technical side of communication and broadcasting, along with the creative side. Script writing, teleprompter reading, feature writing and editing, and media kit creation are just some of the skills you will develop in our program. Running a weekly radio show and recording public service announcements that will run on air are also a part of this major. It also offers direct experience in TV production with the College's station ECTV. You'll also gain experience with our remote production vehicle equipping you with the skills for remote and on-site broadcasting.
In the Department of Communications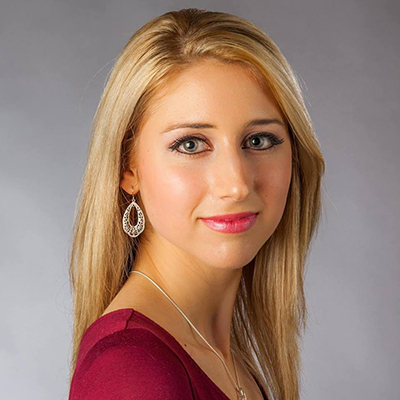 Irene Snyder '17
coming from a cyber school background, The Close-Knit environment of Elizabethtown College was a good fit.
By her first year at Elizabethtown College, Irene Snyder was involved with ECTV40 and WWEC 88.3, the College's television and radio stations. As a junior, the mass communications and sociology/ anthropology grad was already working part time as a multimedia journalist for Lancaster Online. Now full-time, Snyder credits presentations at the College's Scholarship and Creative Arts Days (SCAD) and at several conferences for preparing her for public speaking and interviewing, and, she said, her sociology coursework enables her to consider individual backgrounds and beliefs when interviewing. "Since high school, I knew I wanted to be a journalist. (At Elizabethtown) I was encouraged to pursue multiple internships at local television news stations."
In the Department of Communications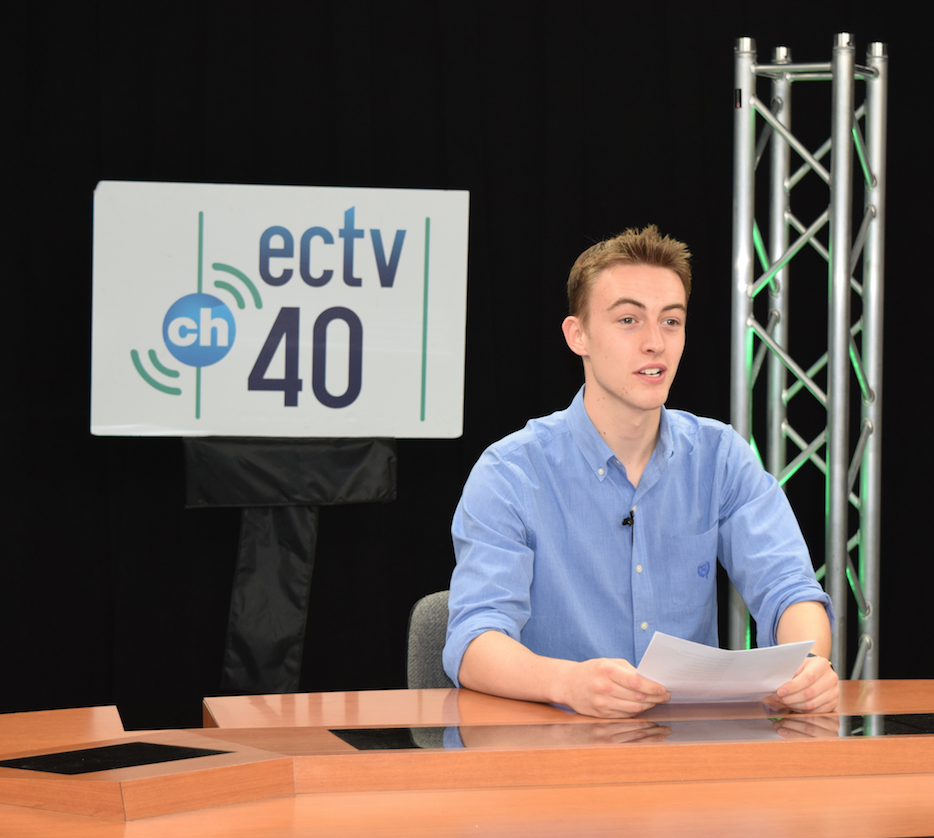 William Paterson '21
COMMUNICATIONS MAJOR WITH A CONCENTRATION IN MASS Communications
Will took advantage of the opportunities the Communications Department has to offer from the beginning. Within the first month of his E-town experience, Will gained hands-on experience with our campus television station, ECTV-40. "We're all able to create really amazing productions on a regular basis," Will said. He also made valuable connections with the students and faculty on campus. Will hopes his educational experience at E-town will prepare him for his career. "My dream job would be having my own late night show," he said. Will couldn't be happier with his decision to attend E-town. You can't find "the we all flock together vibe anywhere else," he said.
Student produced videos about our faculty:
"I like that E-town has small classes; it gives you a chance to work with students closely."
"Business has always been in my blood, and what I do is business communications."
"It's a really exciting thing to see new students coming in and to see returning students growing."
"My favorite thing about E-town is the community; in our department it's a family atmosphere."
"My teaching style is experimental; the students get hands-on with the applications."
"It's really fun to go in and teach everyday and have the student share what's going on in their lives."
Mass Communications Program Curriculum
As a student, you will have the opportunity to take courses in a variety of areas specialties within the field and tailor the curriculum to your specific interests in broadcast and mass media. We have several courses and electives that teach both the technical and relational skills needed for current media practices.
Some of the mass and digital communications courses we offer include:
New Media Production
Script and Screenwriting
Magazine Production
Video Production
Students also take classes in audio and video applications and techniques, which explore the world of radio programming and the television industry. In-class experiences include writing and producing audio and video projects, and students actively learn about the television skills needed behind the scenes as they write and report for broadcast.
More details about the coursework for our major can be found by searching through our catalog. 
How will this program prepare me for the real world?
All Communications students are required to take our capstone course. The class challenges our students to demonstrate the many skills that they learn throughout the many courses in our program. Throughout the course, students perform various projects for a real-world client that they select at the start of the semester. At the end of the course, students present the work that they completed throughout the experience to both peers and faculty members. Mass Communications students are encouraged to collaborate with companies looking for video production and digital media support to build their portfolios.
To enrich their education and strengthen skills, many of our students also become involved in one or more of our student-run organizations. For more rigorous real-world experience, we encourage students to participate in internships. In the past, our students have interned at places such as:
MTV Networks
Rachel Ray Show
WITF (PBS)
After Graduation
These experiences combined with our areas of study supply our students with the ability to pursue countless careers in the field of communications. Recent Mass Communications graduates serve in a variety of fields including:
Social Media Specialist, WebpageFX
Media Director, Pennsylvania Manufacturers Association
Editor, WGAL TV 8 (NBC affiliate)