Why Major in Music?
The bachelor of arts in music offers the flexibility to design an individualized emphasis, reflecting our support of the College's liberal arts tradition and motto of "Educate for Service." Our music degree program curriculum stresses development of the knowledge, skills, and experience for our students to become well-equipped professionals in a diverse world of music.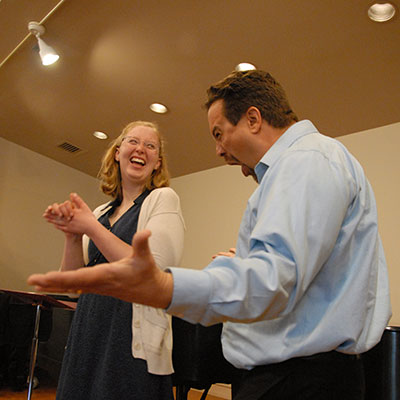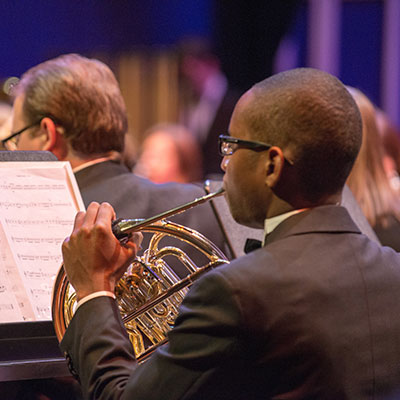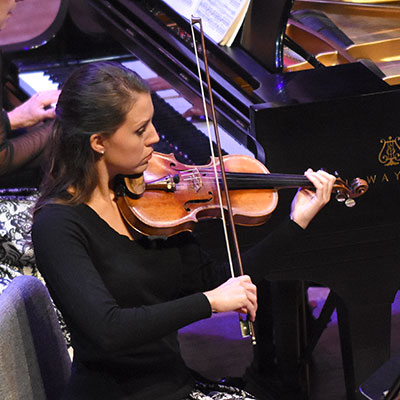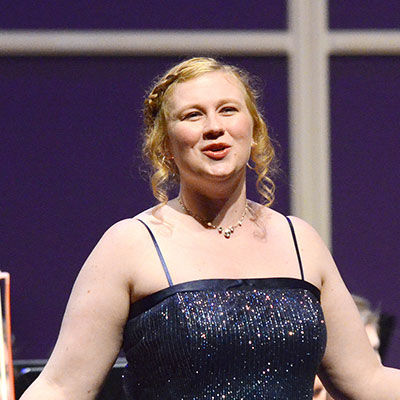 Potential music majors are admitted to the program following a holistic examination that includes an audition, interview, and singing diagnostic exam. We are an accredited institutional member of the National Association of Schools of Music. The music major is directed through the Department of Music in the Division of Fine and Performing Arts at Elizabethtown College.
Our students gain an in-depth background in music theory, music history, aural skills, keyboard harmony and the creative and performance skills essential to any music career. The bachelor of arts in music degree is an excellent choice for those with a strong interest in music who want a liberal arts education to prepare for graduate school or careers such as music performance, music history, music business, acoustical engineering, or mass media and communications. As a music major in Pennsylvania, you'll be close to some of the largest cultural and performance hubs on the east coast. Just a quick train ride from New York City, Philadelphia and Baltimore, you'll have opportunities to experience the biggest names in the industry.
What do music students study?
As a music student, you'll take a wide variety of music classes including coursework in music theory, music history, piano, aural skills, private lessons, and conducting. Additionally, you will have opportunities to participate in chamber and large music ensembles, including symphonic band, jazz band, orchestra, and choir. Continuous practice and immersion in music leads to enhanced academic engagement and musical performance. Your experience within the Department of Music culminates in a senior recital, seminar in musicology, and internship opportunities.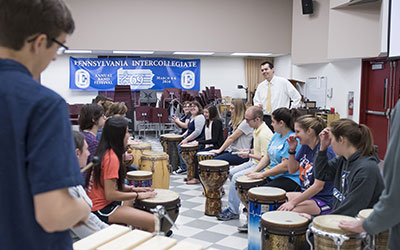 See all of the required courses and electives for the music major.
Minor in Music
A minor in music offers opportunities to acquire and develop skills in music theory, performance, music history and literature. Students electing to minor in Music must consult with the Department Chair, who assigns a music faculty member to assess readiness for admission to the program.
We invite all prospective Music majors to join us on campus to meet the faculty, observe a class or performance and learn more about the auditions process.