Meet the Sociology Faculty
Conrad L. Kanagy, Ph.D.
Professor of Sociology
kanagycl@etown.edu | 717-361-1301 | Nicarry Hall 226
B.A. (1986), Sociology, Wheaton College (IL)
M.S. (1990), Rural Sociology, Penn State
Ph.D. (1993), Rural Sociology, Penn State
Dr. Kanagy came to Elizabethtown College in 1993 and has served in a variety of both teaching and administrative capacities. He was the founding Director of the Honors Program from 1999-2005 and has served as Chair of the Department of Sociology. Two years ago he initiated the return of the Criminal Justice major and has been teaching courses in the program as well as working to development important partnerships with local criminal justice-related agencies that provide research, internship, and networking opportunities. Under his guidance, the program has developed a niche that focuses on criminal justice reform and inmate reentry—two cutting edge realities that both state and federal governments are addressing in part because of the high cost of incarceration as well as the new recognition that a criminal justice system primarily focused on punishment and retribution is not successfully creating paths to reintegrate former inmates back into their communities. Dr. Kanagy is the advisor of the Criminal Justice Club and also teaches Discovering Society, Race and Ethnic Relations, Sociological Theory, Criminology and the Criminal Justice System.
In addition, a diagnosis of Parkinson's Disease three years ago has led to a new interest in aging and gerontology, and along with Dr. Tamera Humbert, he has developed a course entitled Aging, Regeneration, and Spirituality—that introduces students to the challenges and opportunities that the aging process creates.  In this course, students attend "Rock Steady Boxing" workout sessions for folks with Parkinson's Disease, spend in-depth time with an aging adult over the course of the semester, visit the local Senior Center, interact with guest speakers—both gerontology experts as well as older adults—and write a major paper that integrates their learning with the rapidly growing literature on aging.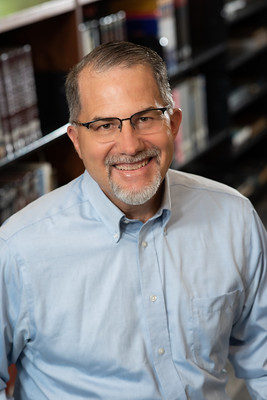 Michele Lee Kozimor, Ph.D.
Professor of Sociology
kozimor-kim@etown.edu | 717-361-1571 | Nicarry Hall 227
B.A., Elizabethtown College
M.A., Ph.D., The Pennsylvania State University
Dr. Michele Lee Kozimor (Dr. Koz) has a strong record of meritorious teaching and dedication to innovative instruction, mentoring, and professional development of students and faculty. Dr. Kozimor was the second recipient of the Excellence in Teaching First-Year Seminars Award from the National Resource Center for the First-Year Experience and Students in Transition. She is the current Editor of the American Sociological Association quarterly journal Teaching Sociology after serving as the Deputy Editor since 2014. In addition to editorial experience with Teaching Sociology, she co-edited the volume Learning from Each Other: Refining the Practice of Teaching in Higher Education (published by the University of California Press in August 2018). Dr. Kozimor is also the 2019 recipient of the American Sociological Association Section on Teaching and Learning Hans O. Mauksch Award for Outstanding Contributions to Undergraduate Sociology. Dr. Kozimor served as the Director of the Center for Excellence in Teaching and Learning at Elizabethtown College from 2014-2017 and was the 2018-2019 recipient of the Kreider Prize for Teaching Excellence at Elizabethtown College. She has previously served as the Faculty Mentor to the Elizabethtown College Varsity Softball Team and is currently the NCAA Faculty Athletics Representative at Elizabethtown College. Her current research examines the culture of the motorsport called North American stage rally. She is a volunteer at the UNESCO World Heritage site Fallingwater and at Hershey Gardens.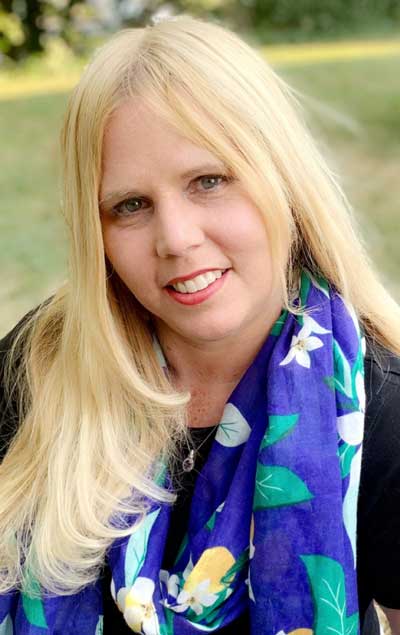 Courses:
FYS-Simple Living
Discovering Society
Population and Global Issues
Marriage and Family
Urban Sociology
Research Methods
Statistical Analysis
Internship in Sociology
Elizabeth A. Newell, Ph.D.
Associate Professor of Anthropology
newellea@etown.edu | 717-361-1309 | Lyet 240
B.A. (1985), Miami University
M.A. (1994), Ph.D. (1998), Temple University
Elizabeth A. Newell joined the Elizabethtown College faculty in 1998. She is currently an Associate Professor of Anthropology and served as Chair of the Department of Sociology. Dr. Newell earned her B.A. in Zoology and History from Miami University and her M.A. and Ph.D. in Anthropology from Temple University. Dr. Newell's research interests include dental anthropology, with a focus on enamel defects in primates, and osteology. She has worked as an osteological consultant for several archaeology firms in the area and the State Museum of Pennsylvania. Prior to coming to Elizabethtown College, Dr. Newell taught at Temple University and the Universidad de Antioquia in Medellin, Colombia.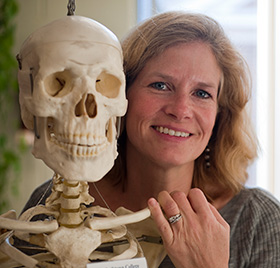 Courses:
Principles of Biological Anthropology
Ethnography of Latin America
Forensic Anthropology
Primates