Admitted International Student Resources
Admitted International Student Resources
Congratulations on becoming a Blue Jay! We're so happy that you'll be joining our community. As you prepare to travel to Etown, there will be questions you have along the way. Take a look at the guidance provided for more information on applying for your F-1 visa, preparing for your visa appointment, traveling to the U.S., and next steps once you've made it to our campus.
All new international students to Etown are required to attend an International Student Orientation (ISO) prior to the beginning of their initial semester and are automatically registered in a one credit course for their first semester titled International Student Seminar (ISS101). You can also access our pre-orientation Canva course here.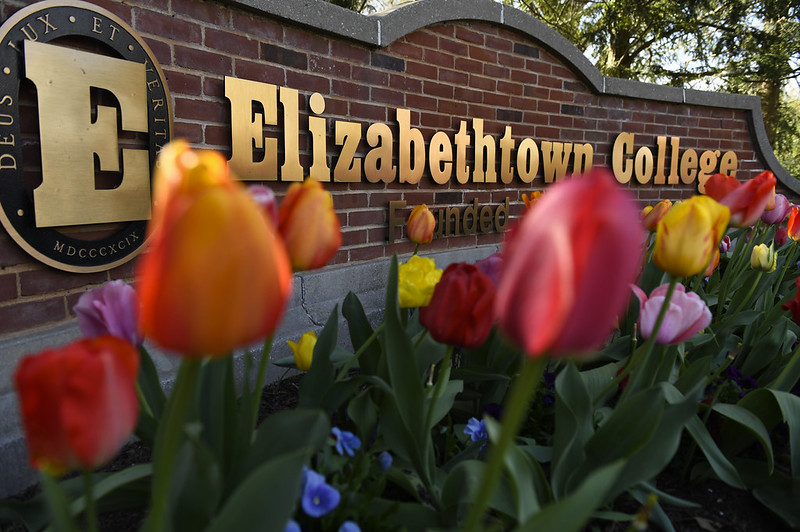 Pre-Arrival & F1 Visa Information
Once you are admitted to Elizabethtown College and have submitted your Financial Form, you can expect to receive your Form I-20 from Admissions. Once received, you can start the next steps in applying for a visa at the U.S. Embassy or Consulate. The steps below are a helpful guideline, not a guarantee of your visa acceptance. Please do additional research and preparation ahead of your visa interview and ensure that your documentation is in order, and you are prepared with answers to potential visa interview questions from the consular. Download the Preparing For Your F1 Visa Interview document.
Review the form and make sure all information is correct. If there is an error, please contact Admissions immediately.
Remember to sign and date your Form I-20 on page 1 in blue ink.
If under 18 years of age, your parent/guardian needs to sign and date below your signature.
Apply for your F-1 non-immigrant student visa
Interviews are generally required. Schedule your interview at the U.S. Embassy or Consulate nearest you. You can check average interview wait times per city. The visa application fee is nonrefundable and differs per location.
Visa rules and instructions can vary by U.S. Embassy or Consulate. Find your closest facility here and follow their instructions. You can apply for your visa at an Embassy outside your home country, if needed.
Gather required documentation: You will need to bring proper documentation to your visa interview which includes your passport, printed photo (if necessary), school acceptance letters, receipts, and more. Make sure it is all in order before your appointment. 
Proof of Acceptance: You must show proof that you have been accepted to an SEVP-certified school. Your Form I-20 and your acceptance letter from Etown will verify your acceptance. Remember to bring your visa application and SEVIS fee receipts.
Finances: You must show proof that you have the financial ability to pay for school costs (tuition, room, board, etc.) that exceed the amount on your Form I-20, minus any scholarships received. Bring certified and official bank statements.
Academic Program: Be ready to show you are prepared for the program you've been accepted for by bringing official test scores, transcripts, diplomas, or certifications from your previous school.
Nonimmigrant Visa: An F1 visa is a "nonimmigrant" visa, meaning you do not plan to remain in the U.S. In that, you need to convince the consular office that you plan to return to your home country to use your education.
Study, Not Employment: Your main purpose in coming to the U.S. is to study, not for the chance to work before/after graduation. You must be able to clearly articulate your plan to return home at the end of your program.
Ties to Home Country: "Ties" mean things that bind you to your hometown, homeland, place of residence (i.e., job, family, financial prospects owned or will inherit, investments, etc.) You may get questions about your future career goals, employment, family, relationships, grades, educational objectives, or career options in your home country. Every situation is different but prepare for them all.
Speak For Yourself: This is YOUR interview, so do not bring your family or friends. A negative impression is created if you are not prepared to speak on your own behalf. Practice your answers, be confident, and be yourself!
First Impressions Matter: Consulars process large volumes of applications and are under pressure to be quick and efficient. They must decide on the impression they form with the first 1-2 minutes. What you say and how you act matters.
Be Concise: Keep your answers short, to the point, honest, and friendly. Practice your answers with a native speaker, write them out, and adjust your talking points as needed to get your point across.
Not All Countries are Equal: It may be harder for applicants to receive a visa from countries suffering economic problems or from countries where many students have remained in the U.S. as immigrant.
Maintain a Positive Attitude: Do not engage in an argument or disagreement with the consular, despite the outcome. You may ask the consular for the reason why they denied your application.
If There's a Denial: Try to get your denial reason in writing. Ask the officer for a list of documents they suggest you bring in order to overcome the refusal. You can review the denial explanation here.
Try, Try, Try Again: Apply for another interview if you believe you have demonstrated proof of requirements or will have the appropriate documentation for the next interview. Please inform your DSO of the denial.
Expedited Appointments: Not every appointment requires an expedited request, but if you are unable to receive an appointment before/close to your program start date, inform your DSO.
Timeline: F1 visas cannot be issued more than 120 days in advance of your program start date on your Form I-20. Once approved, you cannot enter the U.S. more than 30 days prior to your program start date.
Travel: A visa does not guarantee entry to the U.S. A U.S. Customs & Border Protection (CBP) officer will grant/deny admission to the U.S. Do not enter the U.S. with any other visa than your F-1.
Carry your documents with you: You must travel with: Form I-20 in Initial Status, Passport with your F-1 visa, financial documents, and College acceptance letter. Do not check documents in your luggage as you will need to show them to the Customs & Border Patrol (CBP) officer when you pass through Immigration & Customs.
Port of Entry: Your port of entry is the city/location where you first enter the U.S. It is at this destination where the CBP officer will determine if you are approved for admissions.
I-94 Departure/Arrival Record: The I-94 is an electronic document used for identification purposes (i.e., to receive a driver's license or social security card to work) which lists your port of entry, departure/arrival dates, expiration of status, what visa you arrived on, and more. If your I-94 states that you arrived on any other visa than an F-1, please contact your International Student Advisor immediately.
Form I-515A: If you do not bring certain forms with you when you arrive in the U.S. (whether first arrival or later on), you may be issued a Form I-515A that explains next steps. You MUST tell your DSO immediately as there are only 30 days to complete the checklist.
Arrival Timeline: You are not allowed to enter the U.S. more than 30 days prior to the program start date listed on your Form I-20. Please plan your flights accordingly. The latest date that you can enter the U.S. is the program start date. If you will arrive later than the program start date, please notify your International Student Advisor immediately. A visa does not guarantee entry to the U.S. A U.S. Customs & Border Protection (CBP) officer will grant/deny admission to the U.S. Do not enter the U.S. with any other visa than your F-1.
International Student Orientation & ISS101
In our International Student Orientation, we will review and highlight important F1 rules and guidelines to follow, tour campus and your classrooms, travel to department stores to get dorm room supplies, learn the expectations of professors, classrooms, and grading, review campus resources, and potentially take a trip to see local sites! More information will be sent to your Etown email address with dates and a schedule.
All new international students to Etown will be placed in a one credit introductory class called International Student Seminar (ISS101) that meets twice a week for the first 12 weeks of the initial semester. This class is designed to extend focus on allowing new international students additional time to acclimate to campus, classes, culture, and other unique parts about life in the U.S. and in central Pennsylvania surrounded by their peers.